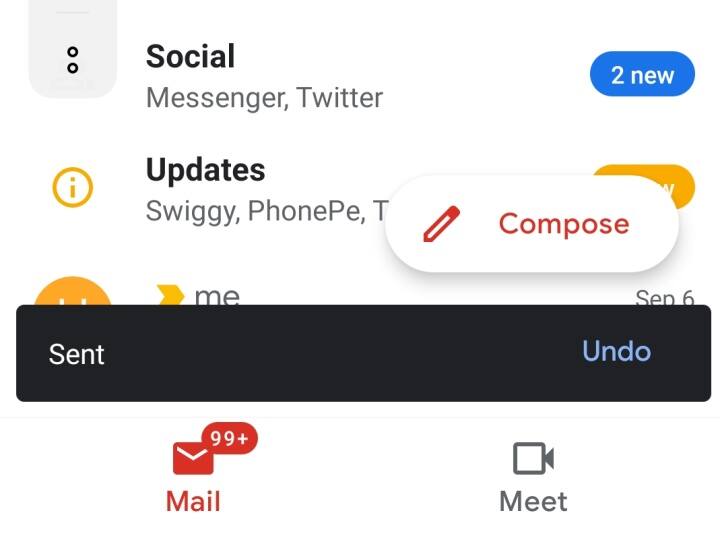 Gmail Tricks: In today's era, email has become an important part of our professional to personal life. Especially that in this era of Corona epidemic, when the trend of working mostly in 'work from home' mode has increased, in such a situation email has emerged as the biggest method of communication. Many times, in a hurry or unintentionally, we send mail to the wrong person (email address). Many times these emails contain important information related to our professional life i.e. our field of work. Therefore, in such a situation, if this email goes to the wrong address, then it becomes troublesome.
However, you also have solutions to eliminate this problem. Today we are telling you about such a way, with the help of which you can delete your email sent to the wrong address. Let us know about this whole process step by step.
This is the easy way to delete email sent to wrong address
As soon as you realize that you have emailed to the wrong ID, go to Gmail.

Here inside your account, you will get the option of settings in the right hand side. Click on this Settings option.
Here you will get an option of 'UNDO SEND'. You click on it.
After which you will get the option of cancellation time. Here you can set the time according to you.
Soon after this the feature of 'UNDO SEND' will be activated. Now when you send an email to someone, you will also get the option of UNDO below.
Now if you send an email to the wrong address, then you can easily delete the sent email by clicking on this UNDO option.
read also
Kaam Ki Baat: After changing job, transfer PF money easily, know step by step process here
Gold Silver Price Today: Gold prices fell for the second consecutive day, silver also fell, know today's rates
.