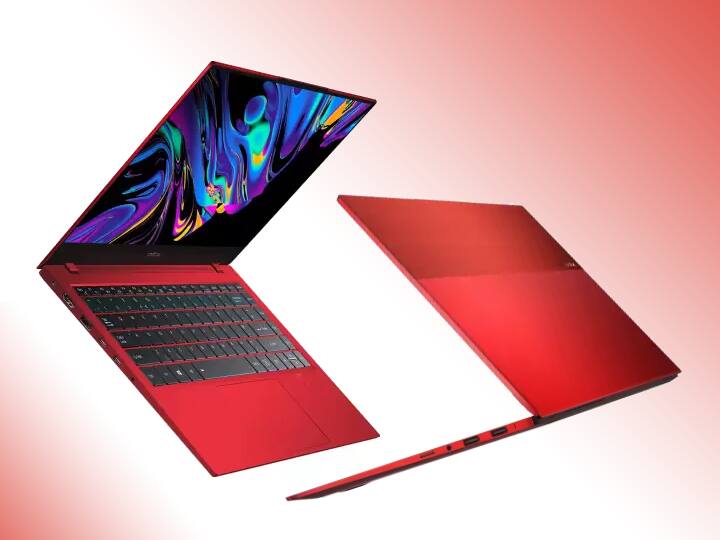 AMD Ryzen Laptops: Students have very different requirements when it comes to buying a laptop. They want something that not only helps them with their studies but also does a great job for them when they feel like having a little fun. Students expect all-round work from their laptops. Also, students are taking laptops, so they also keep in mind that they are also portable to carry easily in the backpack. For such unlimited requirements, the best option can be a laptop operating with AMD RyzenTM 5000 series processor.
HP Pavilion Laptop 14
The HP Pavilion Laptop 14 is a great option for those looking for a compact laptop that offers impressive entertainment options. Compact 14-inch FHD panel with micro-edge screen can be anyone's choice. Its thin bezels allow for maximum resolution while watching videos. This laptop also comes with Bang & Olufsen audio.
ASUS Vivobook K15 OLED
The Asus VivoBook K15 OLED comes with a fairly large 15.6-inch FHD panel. However, it packs an OLED panel instead of a traditional LCD. If you expect more vibrant colors as well as deeper blacks as compared to the LCD panel then this is for you. Also the Asus panel covers 100% of the PCI-P3 color gamut. This is especially useful for those studying photography or videography as they will be able to see colors more accurately on their laptops. It also has an OLED panel which emits 70% less harmful blue range. It reduces eye strain.
Lenovo Ideapad 3
If you want a laptop that does a lot as you wish but doesn't empty your pocket too much, then Lenovo IdeaPad 3 might be the one for you. This laptop is powered by RyzenTM 5 5500U-. It comes with Radeon graphics, which is great for most students and allows for some light photo or video editing as well as some game play. You also get a huge 15.6-inch FHD display that strikes a balance between portability and the experience of a big screen. You also get support for rapid charging.
DELL Inspiron 14 5425
Dell Inspiron 14 5425 is a very interesting option for students who are looking for extra efforts. This laptop is powered by the AMD RyzenTM 5 5625U processor, which is more powerful than the previously mentioned laptops that pack the RyzenTM 5500U. Apart from this, laptops are also a great option for online classes. This is because the laptop packs a 1080p webcam as well as a dual-array microphone for a better video calling experience.
Acer Swift 3
If you are the type of student who constantly moves from place to place, then you will need a laptop like Acer Swift 3. The laptop sports a compact 14-inch FHD display that is packed inside a chassis that is 15.95 mm thick and weighs 1.25 kg. For starters the laptop's display covers 100% of the sRGB color gamut, making it a great choice for photo and videographers.
Asus Vivobook flip 14
This laptop can be flipped 360-degree hinged 14-inch FHD display, allowing it to be used as a tablet. If you like to do creative work then this laptop is best for you.
If you want to keep children busy during summer holidays, then definitely buy this best gadget.
,