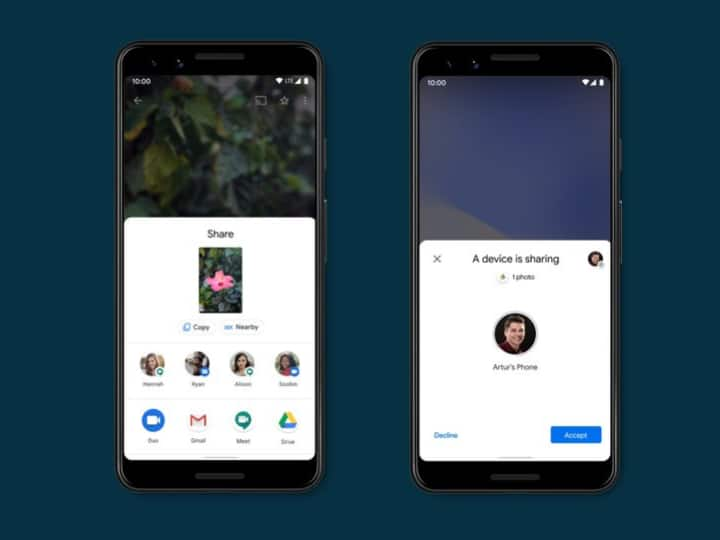 Google announced Apple Airdrop Option Near Share in 2020 and this feature is now available on Android devices running Android 6.0 or higher. This means that almost every Android smartphone user can now share files, documents, photos, etc. between each other through Near Share.
What is Nearby Share?
Nearbuy Share is an instant sharing tool that allows users to share files, documents and multimedia content with other devices. The service relies on Wi-Fi, mobile hotspot and Bluetooth connectivity to transfer files. It's basically Google's answer to Apple Airdrop.
Devices that support Nearby Share
As mentioned, this feature is now available on all Android devices running Android 6 or above. This includes smartphones, tablets and TVs.
What you need to use Nearby Share
To be able to use the Nearby Share feature, all you need is another Android device with Nearby enabled.
Enable Nearby Share
Swipe down twice from the top to open Quick toggle and look for Nearby share option. Tap on it to turn it on.
Setup Nearby Share
Go to the Share Nearby toggle button or Settings and make sure that Visibility is set to All or Contacts, but note that if you select Contacts, only the person saved in your contact will be able to send the file.
Steps to follow
Navigate to the file you want to share and tap the Share button. Now, tap on Near Share option. Then wait for the second device to appear in the list. Then tap on it. Accept on other device to receive the file.
Also read: iPhone 13: If you have this old iPhone, then take iPhone 13 by paying only this much money
Also read: Samsung 200MP Camera: Which Samsung smartphone can come with 200 megapixel camera, here are the complete details
,