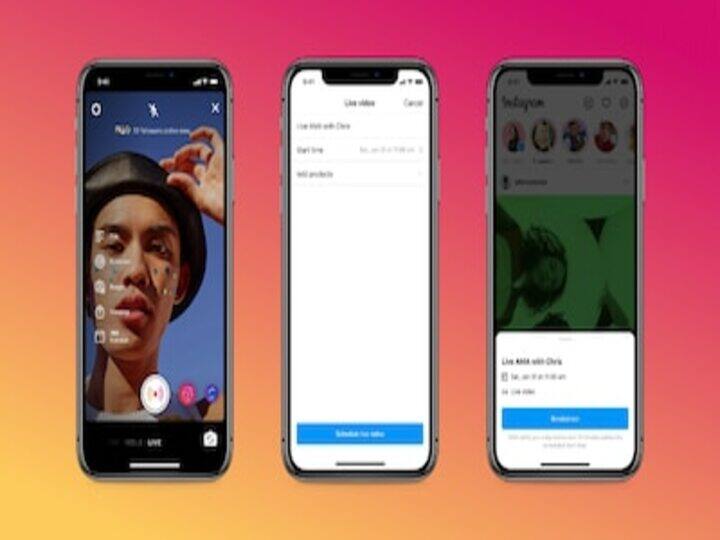 Create Instagram Reels: Instagram Reels was introduced in August 2020. Most of the people using it are liking this feature. Using Instagram Reels, users can create and search for entertainment videos on the app. According to the information provided by the social networking platform, Reels allows you to record and edit short videos of up to 60 seconds in the Instagram camera. You can add effects and music to your reel or use your own original audio. However, it needs to be noted that reels are not currently available to everyone. You need to note that in some accounts reels can be viewed, but they cannot be recorded.
You can share reels with your followers on the feed, and, if you have a public account, it makes them available to the wider Instagram community through a new space in Explore. Instagram said, "Reel in Explore gives anyone the opportunity to become a creator on Instagram and reach new audiences on a global stage." However, if you're new to Instagram or don't know much about reel making, here's how you can do that.
How to Create Instagram Reels
Open the Instagram app on your smartphone and click on Create New at the top or swipe right anywhere in the feed.
Scroll to the bottom of the reel.
To record a clip, tap and hold the record reel or tap it to start recording and tap it again to end the clip. You can also tap on the bottom left side and your Camera Roll to add a video to your Camera Roll.
Tap Previous to view, trim, or delete the previous clip you've recorded. Then tap Done in the bottom right.
Tap Next (Android) or Preview (iPhone) to add stickers, drawings and text to your reel or download it to your device. Use the slider at the bottom to edit when you want the text to appear.
Tap Share to, and then tap Cover and type a caption to change the cover photo. If you want to share your reel with your story instead of exploring, tap Stories at the top.
Now tap Next, then tap Share.
You can record one or more clips that are up to 60 seconds in total. The progress bar at the top shows how long you've recorded. If you share your reel to explore, it can also be viewed on the reels section of your profile.
Also, you will not be able to use interactive stickers (example: Poll, Q&A, Challenge) in your reels.
How to Delete Instagram Reels
To go to your profile, tap on the bottom right-side profile or your profile picture.
Tap the reel below your profile info.
Tap the reel you want to remove, and then tap More options (iPhone) or More options (Android) at the bottom.
Tap Delete, then tap Delete to confirm.
,