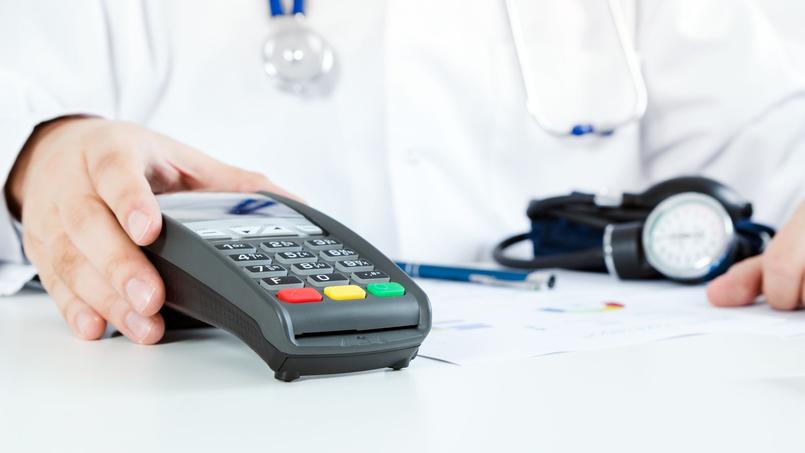 Declaring an attending physician is the guarantee of better medical monitoring. Depending on your situation, here's how to choose it and notify Health Insurance.
To be reimbursed at best by Social Security, any patient over 16 years of age must follow a coordinated care path. The attending physician is at the center of this device. He must be consulted as a priority, including before going to a specialist, with some exceptions (gynecologist, ophthalmologist, stomatologist and, for 16 to 25 years old, psychiatrist or neuropsychiatrist).
"READ ALSO – In medicine, novelty is not always a guarantee of quality
Otherwise, the reimbursement rate for the medical consultation will be 30% of the conventional rate (25 € for a general practitioner) instead of 70%, less the flat-rate contribution of 1 €. Even if choosing a treating doctor is not an obligation, it is better to resort to it, both for your wallet but especially for your health. A practitioner who knows your medical history and your personal situation well, and who you trust, is the key to better care.
1) You never had one
You are free to appoint your attending physician. This is a personal choice, enshrined in article L 1110-8 of the public health code which provides that "the patient's right to free choice of his practitioner and his health establishment […] is a fundamental principle of health legislation ". The practitioner chosen can be a general practitioner or specialist, practice alone or in a practice, in a health center or even in the hospital. They can be sector 1 approved (without exceeding fees), sector 2 agreement (free fees), and may or may not be a member of the Controlled Practical Tariff Option (Optam). You can also appoint a special practice doctor (MEP), that is to say a doctor whose specialty is not recognized by Social Security, such as acupuncture or homeopathy, provided however that he be registered with the National Council of the Order of Physicians. There is no geographic constraint. You have the option of selecting a doctor away from your home, for example near your workplace. Likewise, a student can choose their attending physician in the city where their parents live or in the city where they study. The doctor's agreement is however essential. If he refuses, you must seek another attending physician. For minors aged 16 and 17, at least one of the two parents or the holder of parental authority must agree to the choice of the child's attending physician. If the parents are separated and the child lives alternately with each other, only one attending physician must be declared. The child who will consult another doctor in the event of removal will not be financially penalized.
»READ ALSO – 400 unconventional medical practices listed in France
Good to know When you live in a retirement home, you are not required to choose the doctor attached to the establishment.
2) You don't have any more
If your attending physician permanently ceases to practice because he retires, moves far from your place of residence or changes activity, you can then favor his possible replacement as the new attending physician, if he agrees. . Otherwise, you must contact another practitioner.
"READ ALSO – Crudivorism, respirianism, water fasting … After the Covid-19, the drifts of alternative medicine
The system of the attending physician is based on a reciprocal choice: yours and that of the practitioner. A doctor can therefore decide to revoke his acceptance to be your treating doctor. He does not legally have to justify his decision, even if ethics nevertheless lead him to justify his refusal. The reasons can be very varied: loss of mutual trust, patient become very aggressive, number of patients to follow has become too large, etc. After informing you, he sends a simple letter notifying the revocation to the Health Insurance.
Namely Except in an emergency, a doctor has the right to refuse treatment for professional or personal reasons, provided that his decision does not amount to discrimination.
3) You want to change it
You are free to change your attending physician at any time. This may be the case if you move or if the relationship of trust with your doctor has deteriorated. You do not have to fulfill or justify your decision, or even inform your attending physician. The practitioner you leave must respect your right to change attending physician and not hinder his practice. Thus, he must not obstruct the transmission of the information at his disposal to any other doctor that you have appointed. Likewise, he must give you your medical file. In the event of difficulties, you can in particular contact the departmental council of the Order of Physicians, for a liberal doctor, or refer to the Commission for Access to Administrative Documents (Cada), for a public hospital establishment.
»READ ALSO – Stones, leaves, syrups… the great nebula of naturopaths
Good to know The new "declaration of choice of attending physician" that you send to your health insurance fund automatically cancels the previous one.
4) You can't find any
If you have difficulty finding or locating an attending physician, especially in "medical deserts", you can contact the mediator. (3) from your Primary Health Insurance Fund (CPAM). You can enter it from your Ameli account ("My procedures" and "Request the mediator's help" section) or by mail, by attaching the questionnaire "Difficulty accessing an attending physician" which can be downloaded from your fund's website or available from her. In this document, explain your situation and mention the doctors already contacted and the reasons for refusal invoked (lack of time to follow up new patients, etc.). You will receive an acknowledgment of receipt and the mediator will provide you with personalized advice, adapted to local possibilities. Among them, coordinated territorial organizations can meet your care needs, in particular through the use of teleconsultation.
»READ ALSO – The confessions of a special forces doctor
Good to know The Medicare Mediator cannot force a doctor to become your attending physician. He can only help you in your efforts by directing you to a doctor who has not been contacted, or by encouraging doctors who have already been contacted to review their position.
.