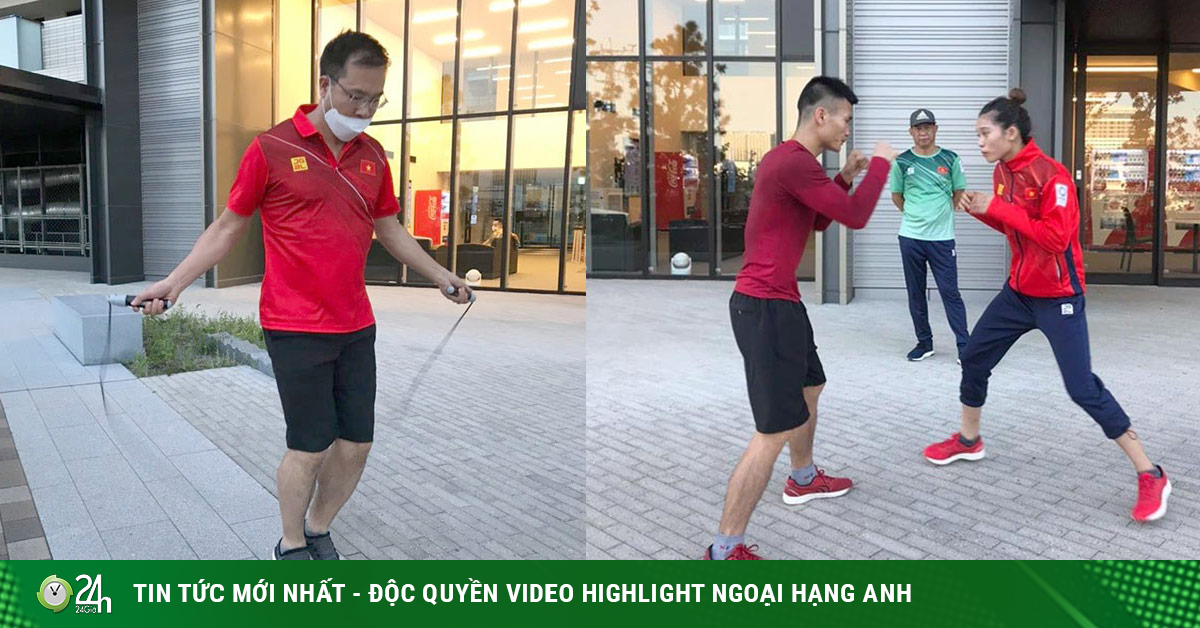 Monday, July 19, 2021 19:05 PM (GMT+7)
(Sports news, Olympic news) Hoang Xuan Vinh and Vietnamese athletes quickly entered training after joining the Olympic village, in addition to having to comply with many strict regulations to prevent Covid-19.
The plane with members of the Vietnam Sports Delegation (TTVN) landed at Narita International Airport, near Tokyo, Japan at 6:00 am this morning on July 19. After taking a long time to go through immigration procedures, especially to check for Covid, the delegation was taken directly by the specialized vehicle of the organizers to the Olympic Athletes Village in the afternoon of the same day without having to be quarantined after all set of members with negative results.
The Vietnamese sports delegation joined the Olympic athletes village on the afternoon of July 19
After completing the procedures to join the athletes' village in Japan's hot weather, most Vietnamese athletes after about 1 hour of rest took advantage of light exercise to relax and regain their fitness after moving journey.
Two boxing fighters, Nguyen Van Duong and Nguyen Thi Tam, had very enthusiastically moving exercises as well as striking. Badminton players Nguyen Tien Minh and Nguyen Thuy Linh have a light exercise with rackets. Female Judo athlete Nguyen Thi Thanh Thuy relaxes with the auxiliary rope. Meanwhile, sniper Hoang Xuan Vinh enlisted to exercise.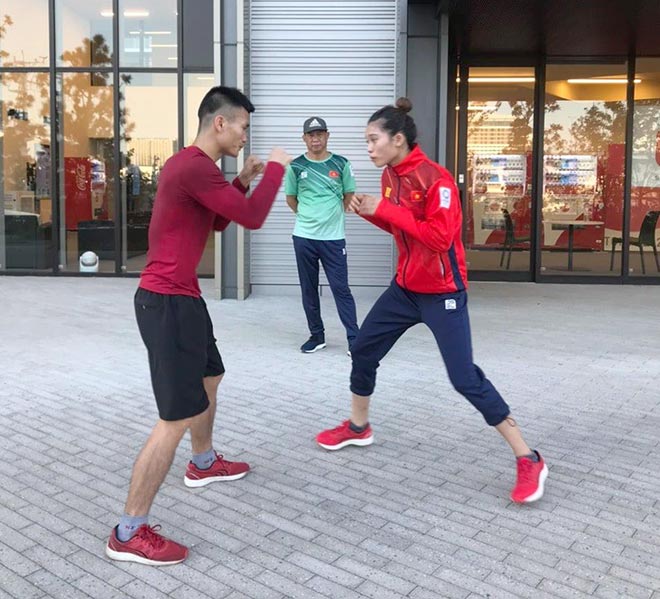 Two boxers Nguyen Van Duong and Nguyen Thi Tam quickly entered practice
It is known that due to the very complicated epidemic situation in Japan as well as the fact that athletes participating in the Olympics have been infected with Covid-19 in the past few days, the organizers have issued very strict regulations for athletes in the village. sport.
Specifically, during the 14 days of attending the Olympics, athletes will only be able to move to areas on the list related to the Tokyo 2020 Olympics such as training places, competition venues and must register a specific schedule with Organizing Committee. Meanwhile, sports officials are only allowed to move according to the route registered before entering Japan.
Athletes will have to abide by many strict regulations
All athletes and officials are prohibited from leaving the athletes' village or visiting tourist attractions, restaurants and bars. Anyone who violates this regulation will be subject to severe administrative measures, even being expelled from Japan.
At the Tokyo Olympic sports village, there is a 24-hour medical center. Athletes will be tested daily. In case they are positive for Covid-19, depending on the severity, they will be sent to a hospital, or isolated at a designated hotel located outside the athletes' village.
Olympic Athletes Village located in Harumi area, Chuo district with an area of ​​44 hectares has officially been put into operation since July 13. Each apartment for athletes consists of 4 small rooms, a double room with an area of ​​​​about 12m2, a single room with an area of ​​​​about 9m2. The special thing is that the wall separating the rooms of the room is made of hard pressed cardboard. The athletes' beds are made from paper only enough for one person to lie down and avoid the athletes doing "sex".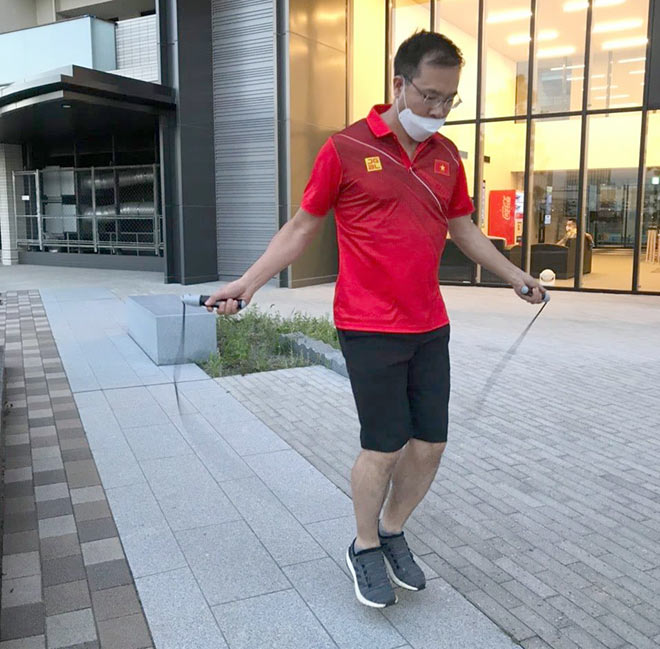 Gunner Hoang Xuan Vinh practiced to recover his physical strength
In addition to the buildings, the highlight of the athletes village is the large canteen with a capacity of 45,000 meals a day, the menu of about 700 dishes is very diverse to meet the dietary needs of athletes from many other countries. together.
Vietnamese athletes will start competing from the morning of July 23 with the opening content of a women's one-string bow qualifier of female archer Do Thi Anh Nguyet.
* Some pictures of the Vietnamese sports delegation on the first day of their arrival in Japan (photos sent by the Vietnamese sports delegation to the media):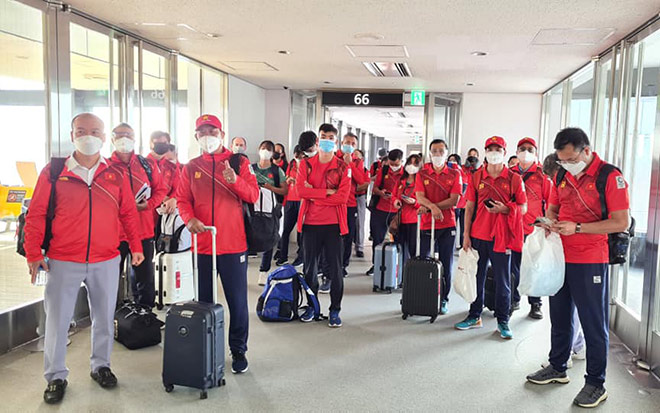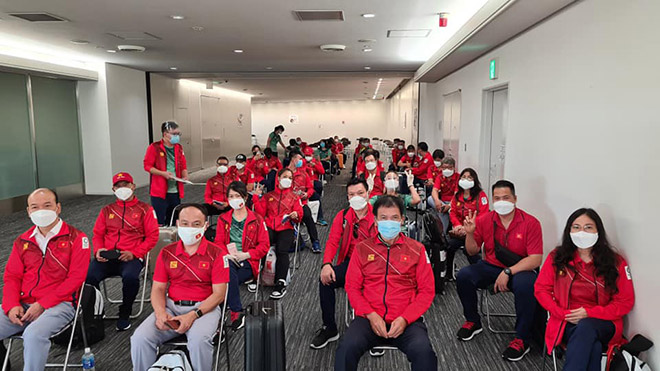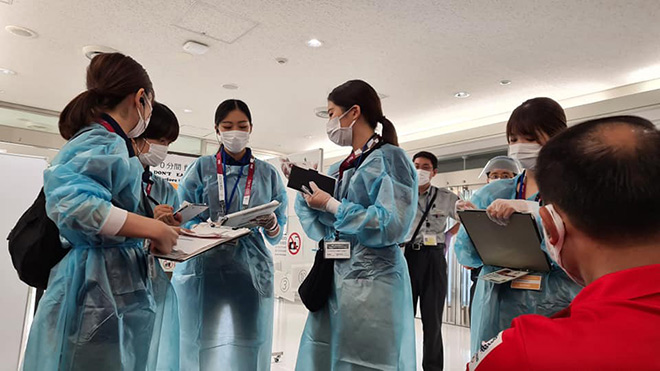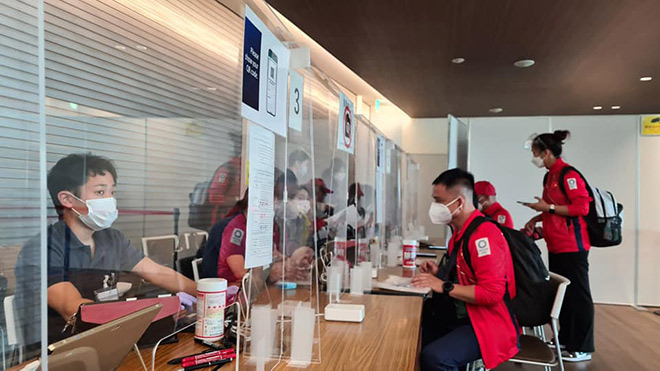 The TTVN delegation took a long time to complete immigration procedures and check for Covid at the airport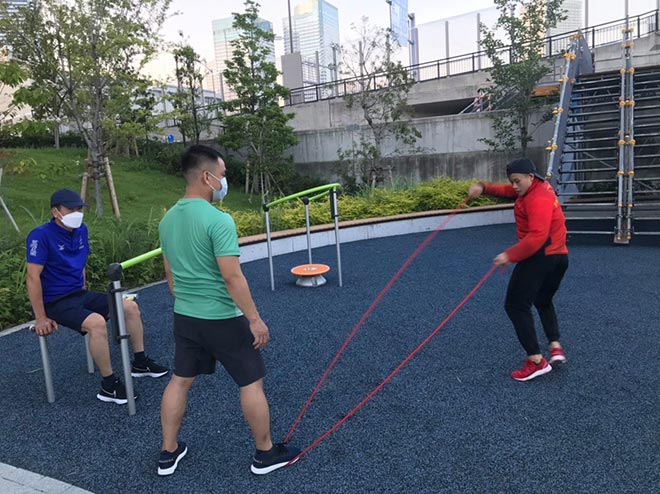 Female judo fighter Thanh Thuy doing light exercises
Source: https://tcdulichtphcm.vn/the-thao/vdv-viet-nam-tap-luyen-tai-lang-olympic-doi-pho-covid-19-ra-sa…Source: https://tcdulichtphcm.vn/the-thao/vdv-viet-nam-tap-luyen-tai-lang-olympic-doi-pho-covid-19-ra-sao-c28a11372.html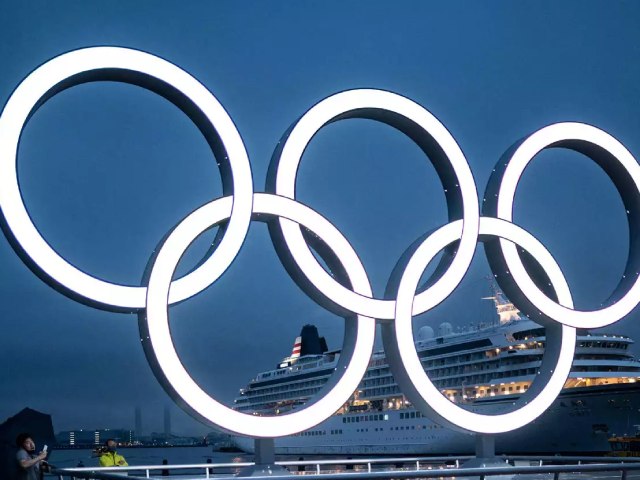 (Sports News – Olympic News) Before the opening day, the Tokyo Olympics continuously witnessed news causing a stir and cases of Covid-19 infection…
.