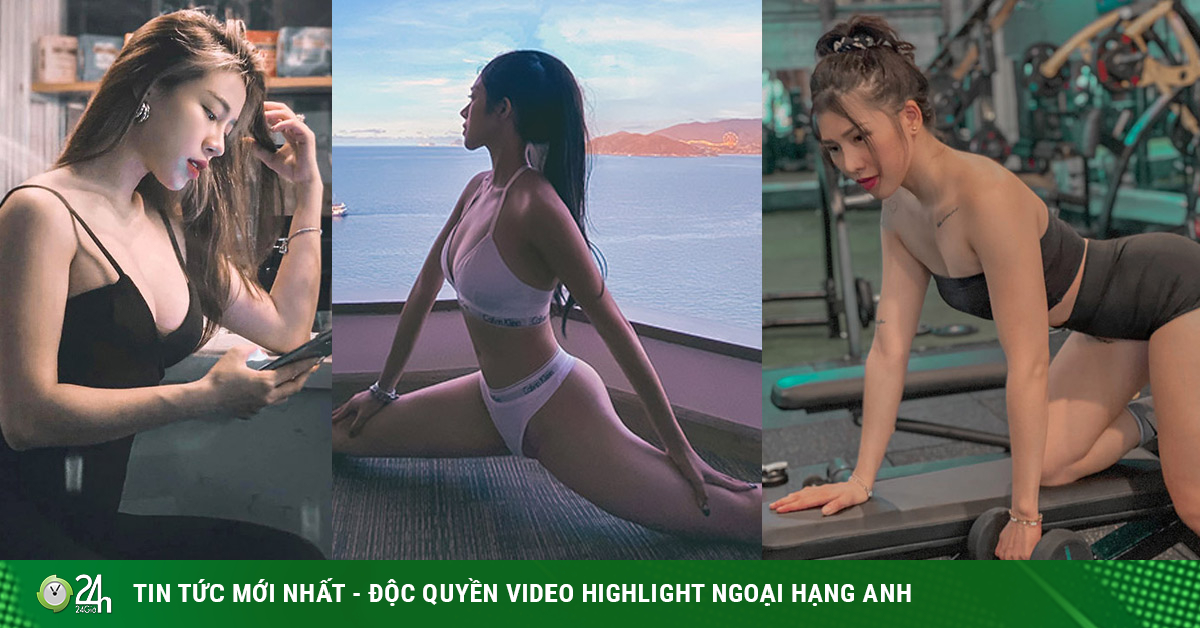 (Sports news) Hot girls in the gym shared their interests in exercising and improving their body measurements on special occasions for women.

Clip Huyen Dior practicing:
Huyen Dior bought a car on March 8
Hot girl Huyen Dior (real name Bui Khanh Huyen) with a measurement of 88-64-100 cm and more than 164,000 followers on her personal page said that her butt and thighs are two muscle groups she likes and will choose to practice during the day. 8/3. At the end of the training session, Huyen often adds a 15-minute steep walk to increase the fat burning effect. The beautiful female coach said she would reward herself with a beautiful bouquet of roses after the training session.
Huyen Dior said she likes to exercise butt and thighs on March 8
Due to the complicated Covid situation, this year, Huyen Dior chose to welcome March 8 at home. Hot girl Gym village in Hanoi said that she will go to the kitchen to show off her cooking skills to honor the women in the family, especially her mother. In addition, Huyen revealed that she would give her mother a bouquet of flowers with lucky money instead of wishing health and luck for her most special woman.
The beauty keeps the habit of rewarding herself on a special day
"I have a hobby of rewarding myself on March 8. I used to save up and buy a car myself this day. But my most special 8/3 is celebrated by my students. I received a lot of flowers and gifts from students. I also wish everyone a very happy and meaningful March 8″, Huyen Dior shared.
Nguyen Mai Suong wants to go to the kitchen to cook for the whole family
As a famous hot girl Yoga and Gym in Vietnam, Mai Suong designed for herself a training session that combines the two disciplines on a special day: "I usually spend an hour and a half every day practicing sports with Simple exercises such as push-ups, sit-ups, Squats, Planks, Cardio exercises to lose weight and combine with Yoga to stretch.
Mai Suong loves exercises that combine Gym and Yoga
I like to practice the most, especially for the 2nd and 3rd rounds, so I usually pay attention to the exercises in these 2 rounds with more intensity." Mai Suong shared.
The hot girl with a measurement of 85-60-92 cm said that every March 8th she gives gifts to her mother, which are bags, massage machines, flowers, and lucky money. This year alone, due to being in her hometown of Quang Binh taking care of her family because of the influence of the epidemic, the beauty will choose to go to the kitchen to cook for the whole family, besides just giving gifts like in previous years due to being away from home. .
The beauty of Quang Binh countryside will go to the kitchen by herself besides giving gifts to her mother
As for herself, Mai Suong said that she also hopes to receive a gift because she is… single: "For me, March 8 is the day when we have the opportunity to express our feelings, spend time. Time and gratitude to the important women around me".
My West spends all day March 8 practicing the third round
Hot girl My Tay (real name Pham Ngoc My) has a 105 cm round three from the Gym village in Ho Chi Minh City. On March 8 this year, she still works normally and will spend this day practicing for her third round.
My Tay spends all day March 8 practicing for the third round
"I think doing the third round on a special day like this is a great choice. Because having an extremely "genuine" round three helps girls who like to wear tight clothes more attractive. On a special day for women, there is nothing better than beautifying yourself as well as being more attractive", My Tay confided.
Sharing about her March 8 plan, the beauty said that because she was single, she would choose to go out with her girlfriends on this day. My Tay said that she herself does not need to receive gifts, but will definitely buy gifts to give to her mother.
The beauty hopes to be surprised by someone on International Women's Day
"Actually, I have never had a memorable day on March 8 before, I hope to find someone who can make me special on this day," Ngoc My added.
Trang Trit hopes to find their other half soon
Different from most other female Gymers who like to train in the third round, Trang Trit (real name Ngo Thi Huyen Trang) chooses to train her upper body and Cardio on March 8: "Usually on holidays, if you eat more, choose your choice. Cardio to burn calories is not a bad choice.
Trit page likes to work out the upper body and Cardio to reduce excess fat from eating a lot during the holidays
Hot girl from Hanoi gym village with three "fiery" rings of 84-64-94 cm said that she loves receiving cosmetics and often gives cosmetics to loved ones on International Women's Day.
Hot girl said she is usually the one who gives more gifts than receives
"I used to be the one to give gifts more than to receive gifts on this day. Hopefully I will soon find my other half to receive more gifts", Trang Trit happily said.
Source: https://tcdulichtphcm.vn/the-thao/dan-hot-girl-phong-gym-lam-dieu-dac-biet-nhu-the-nao-dip-8/3-c…Source: https://tcdulichtphcm.vn/the-thao/dan-hot-girl-phong-gym-lam-dieu-dac-biet-nhu-the-nao-dip-8/3-c28a27107.html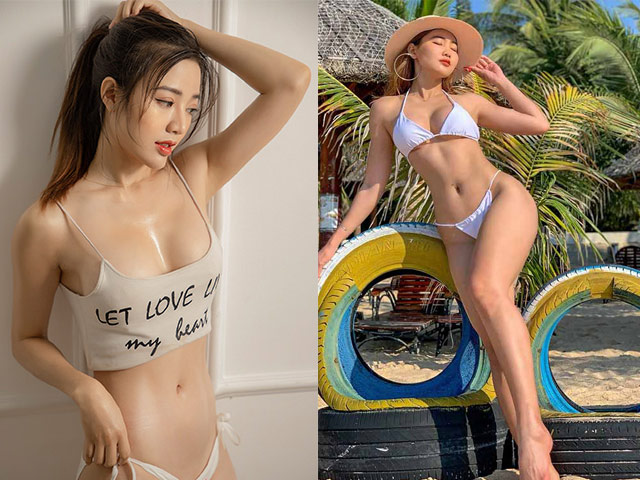 (Sports news) The hot girl gym group has quite interesting wishes on Valentine's Day. Some people like to go out to dinner, like to actively give gifts, even expect to propose.
According to Le Phong (Ho Chi Minh City Tourism Magazine)
.