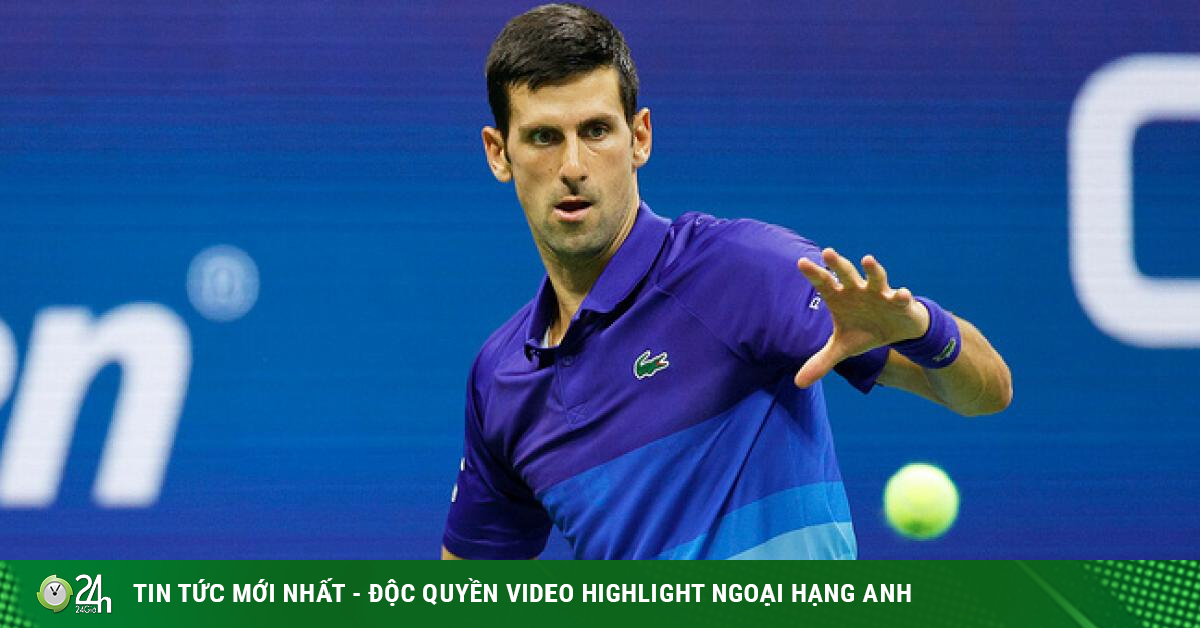 (Sports News) Novak Djokovic is at risk of being absent from this year's US Open because of the US government's Covid-19 prevention rules. That angered an official of the prestigious Forbes magazine.

Blocked from attending the US Open, Djokovic was defended by big boss Forbes
Recently, Steve Forbes, CEO of the famous Forbes magazine, expressed his agreement with former world No. 1 player John McEnroe when attacking the US government of President Joe Biden to ban foreigners who have not been vaccinated. Preventing the entry of Covid-19 puts Novak Djokovic at risk of missing the US Open appointment (August 29 – September 11) in New York.
Steve Forbes (left), CEO of Forbes magazine is angry with the US government for blocking Novak Djokovic's way to attend the US Open 2022
On his personal Twitter page, Steve Forbes wrote: "Tennis legend John McEnroe directly took down the US government when they banned Novak Djokovic, the champion of 21 Grand Slam titles from competing in the US Open because of him. He didn't get the Covid-19 vaccine. An example of bureaucracy."
Osaka has the door to win the Oscar gold statue
According to Tennis World USA, Naomi Osaka, a famous Japanese female tennis player, is having the opportunity to win the most prestigious award in the world film industry, the Oscar gold statue when her short documentary work produced by her has a positive effect. name "MINK!" being approved by the Academy of Motion Picture Arts and Sciences.
This year's Oscar gold statue may be in the hands of Naomi Osaka
Besides, other movie works featuring singer Taylor Swift and rapper and music producer Kendrick Lamar are also on the list of nominations.
Thanh Thuy flew to the Philippines to officially join the Vietnamese female volleyball team
The number 1 owner of the Vietnamese women's volleyball team Tran Thi Thanh Thuy from PFU Blue Cats (Japan) joined forces with the Vietnamese women's volleyball team yesterday (August 19) before officially competing in the Cup. Asian women's volleyball 2022 in the Philippines.
This year, the AVC Cup 2022 women's tournament will be held at the 10,000-seat PhilSports Arena in Pasig, Philippines from August 21 to August 29.
Attending this tournament, there are 9 teams from countries in Asia and Oceania: Thailand, Korea, Iran, Australia, Chinese Taipei, Japan, China, Vietnam and Thailand. Filipino host.
Shockingly winning coach Kim Hue's team, Kinh Bac Bac Ninh entered the final of the national youth volleyball tournament
In the semi-finals of the 2 national youth volleyball tournaments in 2022 yesterday (August 19), Kinh Bac Bac Ninh made a big surprise when winning the Industrial and Commercial Bank of coach Pham Thi Kim Hue 3-1 to advance to the final round. Final match against Binh Dien Long An when this team also defeated Duc Giang Chemicals after 4 sets in semi-final 1.
Anthony Joshua will be flooded with money when he rematches Oleksandr Usyk
In the first match in September 2021 in London (England), Oleksandr Usyk defeated Anthony Joshua after 12 rounds with a score of 117-112, 116-112 and 115-113 to win 4 championship belts. Heavy WBA Super, WBO, IBF and IBO worlds from rivals.
In this competition, Joshua as a belt holder is guaranteed to receive $ 13.6 million, Usyk receives $ 4.1 million. In addition, the two sides also earned more TV royalties with the ratio Joshua 60% – Usyk 40%.
However, in the rematch on Sunday morning (August 21), both fighters will "swim in the money" when the profit sharing ratio is changed to 50-50, with each boxer estimated can bring in up to 75 million USD (including TV royalties). As for Anthony Joshua, the British boxer can earn $119 million if he includes advertising and sponsorship contracts from bosses around the world.
Source: https://tcdulichtphcm.vn/the-thao/nong-nhat-the-thao-sang-20/8-djokovic-de-lo-us-open-sep-lon-fo…Source: https://tcdulichtphcm.vn/the-thao/nong-nhat-the-thao-sang-20/8-djokovic-de-lo-us-open-sep-lon-forbes-bat-binh-c28a37167. html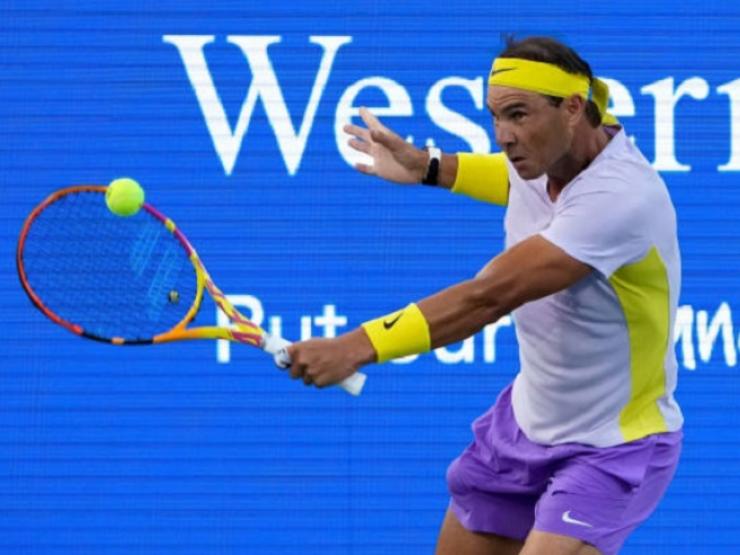 (Sports news, tennis news) Rafael Nadal played well, but in front of a high-performance opponent, "Gaur" was forced to bid farewell to Cincinnati Masters in the first match.
According to Dang Duc (General) (Ho Chi Minh City Tourism Magazine)
.