(Sports News) According to the latest announcement, the champion of Roland Garos 2022 in men's and women's singles will pocket 2.3 million USD

BTC Roland Garros increases the prize money for the champion player
According to the latest announcement, the 2022 Roland Garos champion in men's and women's singles will pocket $2.3 million, $850,000 more than last year's prize money.
The organizers of Roland Garros on May 5 announced that this year's prize fund is $ 44 million, an increase of 8% compared to the 2019 tournament.
The players who were eliminated in the first round of men's and women's singles this year received $63,000, up $2,000 compared to the last two years and much more than $47,000 in 2019. According to the organizers, the players lost from the round. type will also receive more bonuses.
Spaniard golfer injured 1 female reporter at PGA Championship
Spanish golfer Jon Rahm hit the ball in the face, causing a female reporter to go to the emergency room in the first round of a major taking place at Southern Hills, Oklahoma, starting on May 19.
ESPN reporter Sage Steele was hit in the face by Jon Rahm when she was standing near a tree in the grass to the left of the fairway on hole 3. Statistics show that the tee shot went 281 yards with a top speed of about 291 km/h. The female reporter's face was covered in blood and was isolated by the medical team for first aid and then taken to the hospital for treatment.
Djokovic praises Nadal ahead of Roland Garros
World No. 1 Novak Djokovic is about to enter Roland Garros this year with the goal of adding another Grand Slam in his career. However, the Serbian star recently praised his biggest opponent, Rafael Nadal. According to Nole, the "King of Clay" deserves to be considered a monument of Roland Garros with what this player can do.
Djokovic hails Nadal as a Roland Garros monument
"If you talk about Roland Garros and even clay, Rafael Nadal is always a monument. Carlos Alcaraz is a formidable phenomenon. I am competing for a Grand Slam title and I know those names as well. want to touch the championship trophy," Djokovic said.
Medvedev is determined to return to the No. 1 position
Tennis player Daniil Medvedev is determined to return to the world No. 1 position after the ATP announced that it would not count points at Wimbledon this year. The Russian star usurped Djokovic's No. 1 spot earlier this year, before being recaptured just a few weeks later. Recently, ATP has just confirmed that it will not add points to players competing at Wimbledon this year when the tournament organizers banned Medvedev from attending.
Players usually get up to 2,000 ranking points when they win a Grand Slam singles title, but at this year's Wimbledon, the ATP decided to remove the points. Therefore, Djokovic will not be able to improve his score even though he will be eligible to attend Wimbledon this year.
Osaka does not regret leaving Roland Garros
Former world No. 1 Naomi Osaka insists she has no regrets about leaving Roland Garros. According to the Japanese star, his withdrawal from this tournament last year was not purely because of health problems. Osaka even admitted she was pleased to have publicized some important issues after breaking up with Roland Garros on the grounds of depression.
YouTuber Jake Paul wants to fight again
YouTuber Jake Paul has just admitted he wants to fight again after preparing to witness a fight between Floyd Mayweather and Don Moore. According to Jake Paul, Mayweather has always been an endless source of inspiration for him in boxing and that's why this infamous YouTuber wants to organize another fight to show his strength and passion. .
Source: https://tcdulichtphcm.vn/the-thao/nong-nhat-the-thao-trua-22/5-roland-garros-tang-tien-thuong-ch…Source: https://tcdulichtphcm.vn/the-thao/nong-nhat-the-thao-trua-22/5-roland-garros-tang-tien-thuong-cho-tay-vot-vo-dich-c28a32076. html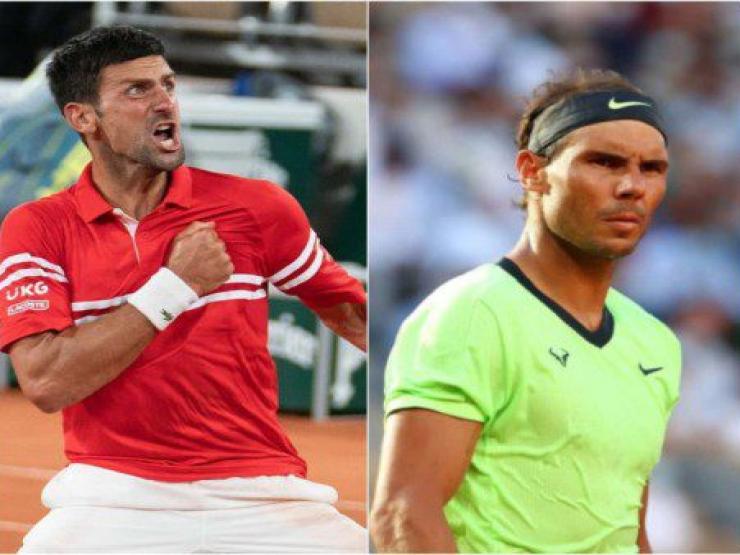 (Sports News, Tennis News) Rafael Nadal is likely to soon face Novak Djokovic in the quarterfinals of Roland Garros this year. But according to former famous tennis player Mats Wilander, the ability to shine every…
According to Write Thanh (Ho Chi Minh City Tourism Magazine)
.