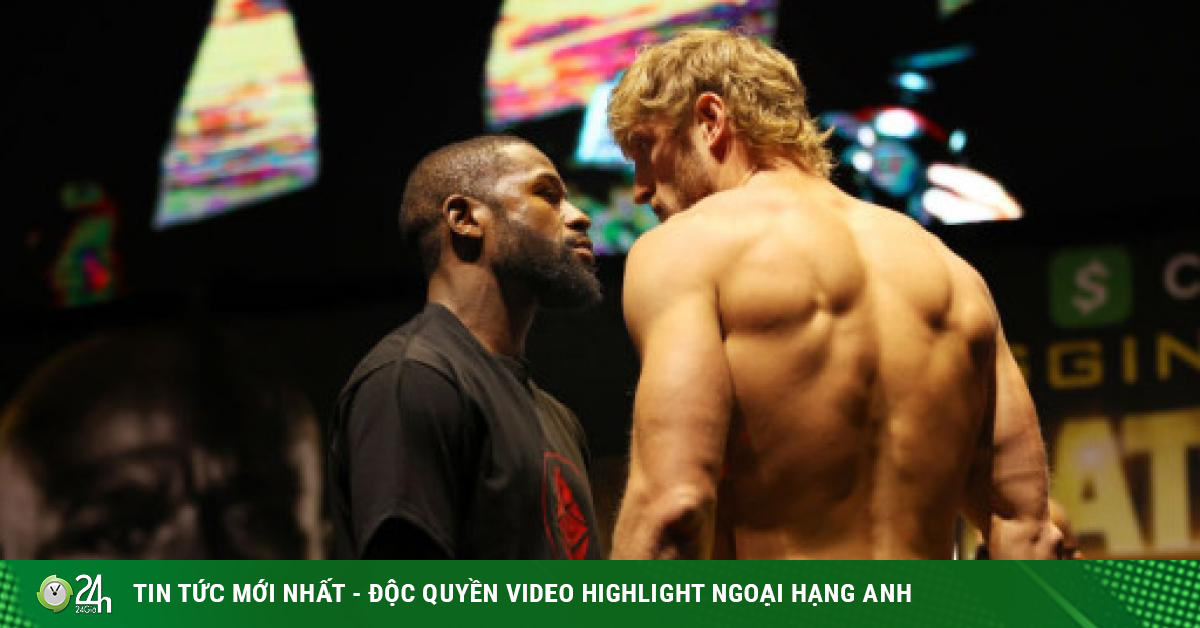 Monday, June 7, 2021 06:52 AM (GMT+7)
(Sports news, Boxing news) In the "classic" Boxing match between the boxing superstar and the YouTuber star, a shocking outcome can happen. The showdown between Floyd Mayweather and Logan Paul is scheduled to take place at 9:30 am, June 7 (Vietnam time). In addition to the highlight of the event, there are 3 other matches.
The competition between two middleweight boxers is over
8:42 am, the second match at the event between two American middleweights, Luis Arias and Jarrett Hurd, ended after 10 rounds without any punchers being knocked out. Because this is a professional competition, there is a referee to score and the victory belongs to Luis Arias, the puncher has more accurate shots than the opponent.
Chad Johnson vs Brian Maxwell is over
At 7:35, the competition lasted 4 rounds (2 minutes each) between former American rugby player, Chad Johnson (43 years old, 1m91) and MMA fighter Brian Maxwell (33 years old, 1m83) ended. with a draw result. Due to the fact that there was no referee to score the knockout, after 4 rounds, the opponent was still standing, so the match ended with a draw.
43-year-old Chad Johnson was punched and knocked down but then got up to fight again
– The Boxing event with the main confrontation between Floyd Mayweather and Logan Paul will begin at more than 8 pm on June 6 at Hard Rock Stadium in Miami Gardens, Florida (USA) (about 8 am on June 7). , Vietnam time). In addition to the above match, three other competitions will take place first: Badou Jack vs Dervin Colina, "Swift" Jarrett Hurd vs Luis Arias, and Chad Johnson vs Brian Maxwell.
– The fight between Mayweather and Paul took place within 8 rounds (3 minutes each) without the referee scoring. Two opponents can knock-out each other (with the nature of the previous performance, two boxers cannot knock each other out).
– VTVcab will broadcast this event live on Sports TV channel
Mayweather fights 3rd friendly match of his career
The 44-year-old Floyd Mayweather officially retired in 2015 after the 49th win, but the attraction was so great that "Lonely and defeated" could not retire. The organizers and opponents who are always inviting and provocative have made Mayweather unable to rest.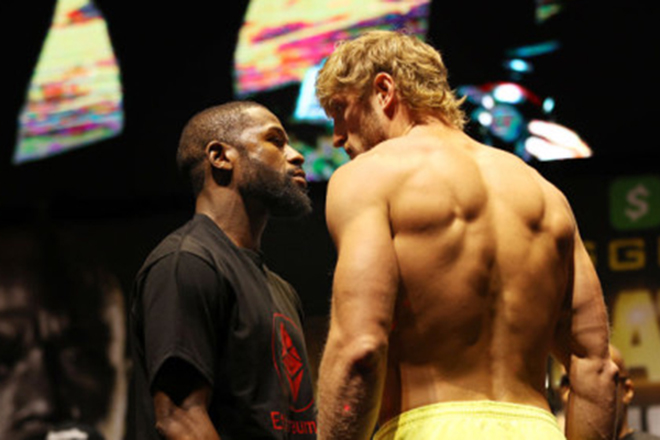 Mayweather vs Paul
Wanting to "rejuvenate" is also uneasy, the American boxer had to return to the competition to relieve his nostalgia for his profession, to teach his opponent lessons and that is also a way for him to earn more bonuses. The friendly match (performance) with "UFC Madman" Conor McGregor in 2017 was Mayweather's first show in this form. However, this match was counted in the professional record to help "Money Man" win 50 boxing matches.
At the end of 2018, "Money" played the second friendly match in Japan. He defeated the boxer Tenshin Nasukawa in the first round.
For the third time in a friendly match, Mayweather faced Logan Paul, a social media star with more than 23 million followers on Youtuber, "Money Man" lost enough but still accepted the fight. Accordingly, Mayweather is 18 years older than Paul, he is 15cm less than his opponent (height) and loses 16kg.
Speaking before the fight, Mayweather confidently: "No strategy needed. I just need to appear in the ring. If I want a round, the fight will last 1 round. If I want two, it will be two. All It's all up to me… His first name is Logan, will become Logan "Fall" because he will fall on 6/6″.
Logan Paul also stated very hard: "I will beat him (Mayweather) and become the greatest boxer on the planet. Then I will retire and not let Floyd fight again. He doesn't know me. Who is he going to be in the ring with. He really thinks I'm a Youtuber. He really thinks I'm a fake fighter. I get it."
Most experts believe that Mayweather won, but one person said it was a shock
Legendary Mike Tyson, who doesn't like Mayweather, told Reuters news agency: 'Floyd will kill this guy (Logan). Floyd always exercises and keeps a stable physique. He will be very happy with the win and the big prize money (expected to receive 100 million USD)."
UFC President Dana White said Mayweather owns the fight: "I understand (Logan and Jake Paul) want to make money, and they find ways to break into the industry to do it. But it's going to be a completely one-sided game, a ridiculous, not even fun, bullying show. If Floyd Mayweather really fights, the opponent will be in danger."
"It's just a show game, just making money," said four-time super-medium boxing champion Saul "Canelo" Alvarez. I think it's easy to guess who wins. Mayweather, of course."
Former UFC fighter Ben Askren: "Logan, this is absolutely not a good thing for you. Mayweather is the best in the world, Floyd beat Conor in 9 rounds, I'm sure he can do it with Logan in even less."
Contrary to all statements, 22-year-old American star Ryan Garcia is the world's "Golden Boy" super-lightweight with 21 wins, saying: "I think Logan Paul will win. I have faith. That's in my heart, I'm willing to put at least ten thousand dollars in Logan."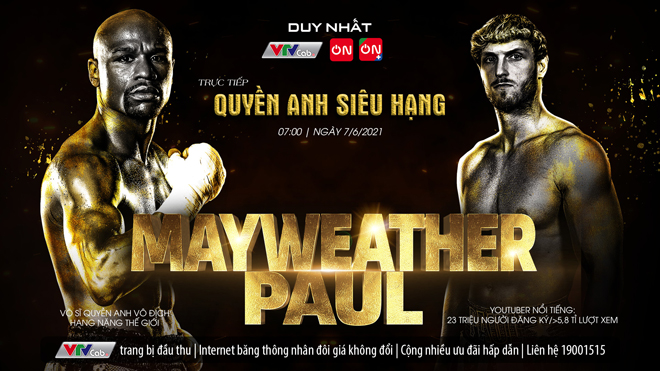 Sports Live TV match Mayweather – Paul
Source: https://tcdulichtphcm.vn/the-thao/nong-nhat-tran-boxing-mayweather-dau-paul-cau-thu-bong-bau-duc…Source: https://tcdulichtphcm.vn/the-thao/nong-nhat-tran-boxing-mayweather-dau-paul-cau-thu-bong-bau-duc-hoa-vo-si-mma-c28a8271.html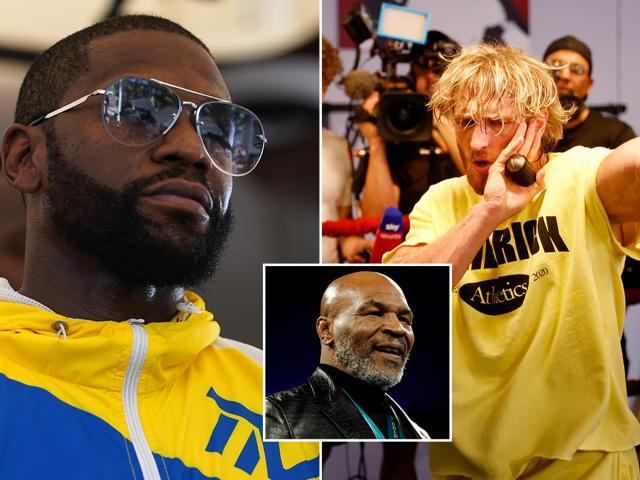 (Sports news, martial arts news) Competing without a referee and allowed to knock out, Mike Tyson believes that Floyd Mayweather will "do…
.