(Sports news, Volleyball news) The volleyball beauty of the Au Hong Nhung Information Command Club secretly got married, making the fans extremely surprised. Meanwhile, "dinosaur" Thanh Thuy 1.97m had a good match with his teammates in Japan to prepare for the brilliant 2022 Tiger New Year.

Volleyball beauty Au Hong Nhung "follows her husband but doesn't give up the game"
Regularly going on Facebook to lament and release witty "listening" messages to fans, but recently, the talented female volleyball player Au Hong Nhung suddenly held a wedding with her husband. The wedding of the beautiful Lang Son was held on a shortened scale, not on a grand scale because the situation of the Covid-19 epidemic across the country was still complicated.
Au Hong Nhung (3rd from the left) got married when Bui Thi Nga and Linh Chi came to celebrate
Only relatives on both sides and some close friends came to celebrate with Au Hong Nhung and her husband, including her close teammates at the Information Command Club – FLC such as Nguyen Linh Chi, Bui Thi Even coach Thu Ngoc.
It is known that Au Hong Nhung's husband is named Le Tien. Before that, the libero of the Information Command had never publicly posted pictures of herself and her newlyweds on social networks.
Sharing on her personal Facebook when attending a close friend's wedding, Linh Chi's two necklaces posted a picture of her together with the bride and groom with the photo caption: "Let's work together in 2022. In order to have it all in the future – including us."
Linh Chi's message implied that after Au Hong Nhung got married, the Vietnamese women's volleyball team player would continue to dedicate himself to the club and the national team, not to retire early as "following her husband to give up the game".
Thanh Thuy 1m93 plays well, helping the Japanese team win big to celebrate Tet
Video Thanh Thuy and PFU Blue Cats won the 2nd match in a row against Hitachi Rivale:
At noon on January 30 (Vietnam time), Tran Thi Thanh Thuy played with the owner club PFU Blue Cats against Hitachi Rivale in the 20th round of the Japan V.League Women's volleyball tournament. A day earlier, the 1.93m-high smasher Thanh Thuy and "Blue Cat" PFU Blue Cats won this opponent after 3 sets with the score 25-22, 25-14, 25-18.
Thanh Thuy (No. 12) is still playing well with PFU Blue Cats
In the 2nd match in a row against Hitachi Rivale, PFU Blue Cats did not enter well when they lost the first set 20-25. Fortunately, this team regained its spirit and won the next 3 sets with the scores of 25-14, 25-22, 26-24 respectively to win the final 3-1.
Particularly, "Dinosaur" Thanh Thuy scored 11 points, achieved 25% efficiency and had 5 successful blocking phases in this match. After winning Hitachi Rivale for the second time in a row, PFU Blue Cats will have a six-day break before returning to play at 11am on February 5 against the top team JT Marvelous.
As for Thanh Thuy, she will celebrate the 2022 Lunar New Year in a foreign land when Japan does not celebrate the Lunar New Year like Vietnam, but only celebrates the New Year.
Currently, on the Japan V.League Women's rankings this season, Thanh Thuy's PFU Blue Cats are third with 32 points after 19 matches. The leader is still JT Marvelous (44 points after 16 games) and second is Toray Arrows (43 points after 18 games).
Thu Hoai, Viet Huong can attend the 31st SEA Games
Recently, the Vietnamese women's volleyball team has closed the list of 21 names to attend the 31st SEA Games, the largest tournament in Southeast Asia of which Vietnam is the host country in May this year.
The composition of the Vietnamese women's volleyball team participating in the 31st SEA Games
Notably, this list includes 4 members of the coaching staff, led by coach Thai Thanh Tung and 17 athletes. In it, outstanding hotgirls like Pham Thi Nguyet Anh, Tran Viet Huong (Information Command) or Nguyen Thu Hoai (Industry and Trade Bank) all have names.
Thu Hoai shows off her beautiful face and beautiful figure to welcome the Lunar New Year of the Tiger 2022
Talented long legs Linh Chi takes responsibility at Information Command
At the 2021 ceremony of the Information Command Club that took place on January 27, the second passer and captain Nguyen Linh Chi was awarded the appointment decision to be the assistant coach and athlete of the first team of the team. soldier shirt. This is a joy and pride but also a great responsibility that "Miss VTV Cup 2015" received from the host club.
Linh Chi will be both an assistant coach and an athlete at the Information Command
Former Victoria Secret model showed off her beautiful figure in a binini at the beach
Last Sunday (January 23), female model Alessandra Ambrosio "cut the hearts" of fans when wearing a seductive 2-piece bikini showing off her toned body and healthy tan while playing beach volleyball. in Santa Monica (California).
Female model Alessandra Ambrosio shows off her beautiful figure in bikini while playing beach volleyball
Beauty with two children gives a passionate kiss to her new boyfriend Jamie Mazur
Looking at the young beauty of the former Victoria's Secret fashion catwalk star, no one thinks she is 40 years old. Alessandra also just revealed the moment of giving a sexy kiss to her current boyfriend, model Richard Lee on Santa Monica beach. Alessandra has two children with ex-husband Jamie Mazur, daughter Anja (13 years old) and son Noah (9 years old).
Source: https://tcdulichtphcm.vn/the-thao/hot-girl-bong-chuyen-au-hong-nhung-lay-chong-thanh-thuy-thang-…Source: https://tcdulichtphcm.vn/the-thao/hot-girl-bong-chuyen-au-hong-nhung-lay-chong-thanh-thuy-thang-lon-don-tet-c28a24861.html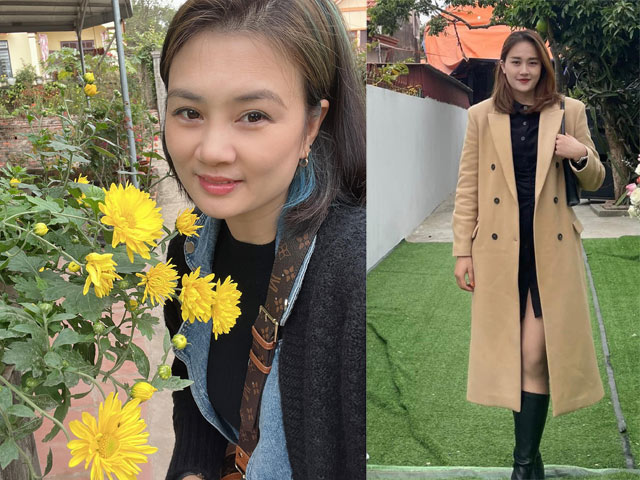 (Sports news, Volleyball news) The talented former captain of the Vietnamese women's volleyball team Pham Thi Kim Hue won the…
According to Dang Duc (Synthesis) (Ho Chi Minh City Tourism Magazine)
.