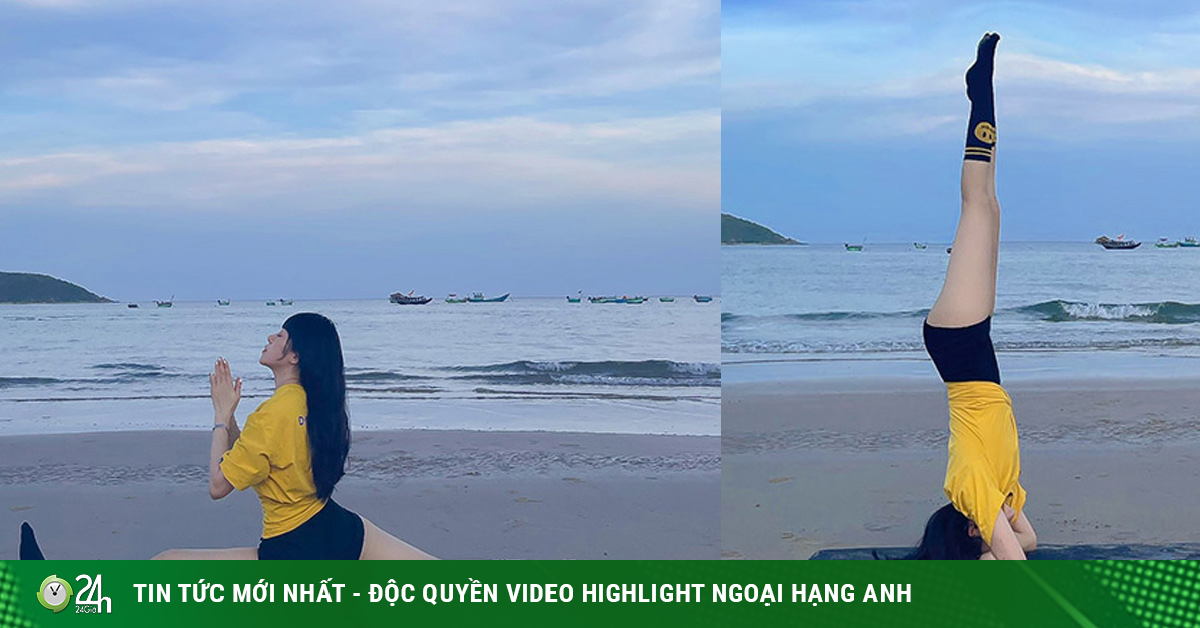 Sunday, June 27, 2021 00:06 AM (GMT+7)
(Sports news) The talented and famous hot girl of the Vietnamese Yoga village Nguyen Mai Suong recently showed off her skills with difficult and beautiful movements on quicksand off the coast.
The famous hot girl in the Vietnamese yoga community, Nguyen Mai Suong continues to amaze fans with a series of images performing beautiful and difficult movements on the beach. It is worth mentioning that Yoga is a subject that requires high balance, so performing on sand (with settlement) is considered a challenge, even for those who have practiced this subject.
Mai Suong performed the split leg movement on the beach
Sharing the secret of balancing to perform such difficult movements skillfully, Mai Suong said: "I always focus both my body and my mind every time I perform a movement, how can I finish it? combines strength, flexibility, and balance. Once you have certain balance skills, keeping your mind calm will help you control your body on quicksand."
"My secret is to distribute my weight evenly between my legs, spread my toes, and hold tight to stabilize the body to help stabilize. In particular, tightening the abdominal muscles, inner thighs and buttocks is also quite important to help you keep balance. Squeezing your abs will help you find your inner balance easily."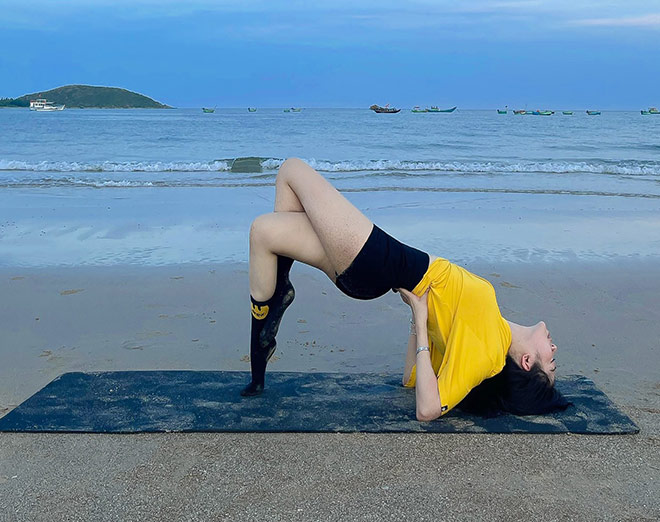 Hot girl from Yoga village shows her ability to focus and balance skillfully in the sand
"The inner thighs have a big impact, enabling the weight to be pulled into the center of the body. Combined with the butt lift, your body forms a stronger block. In addition, to stay focused, you better look at a point in front of you, try to block all thoughts and influences from the outside, "said Mai Suong.
The beauty who has a three-round measurement of 85-60-92 cm with more than 5 years of experience in yoga said that practicing on quicksand conditions not only helps keep fit, develops many muscle groups (abdomen, thighs, buttocks, …) but also a measure to practice concentration, relax the mind, regulate breathing and practice patience.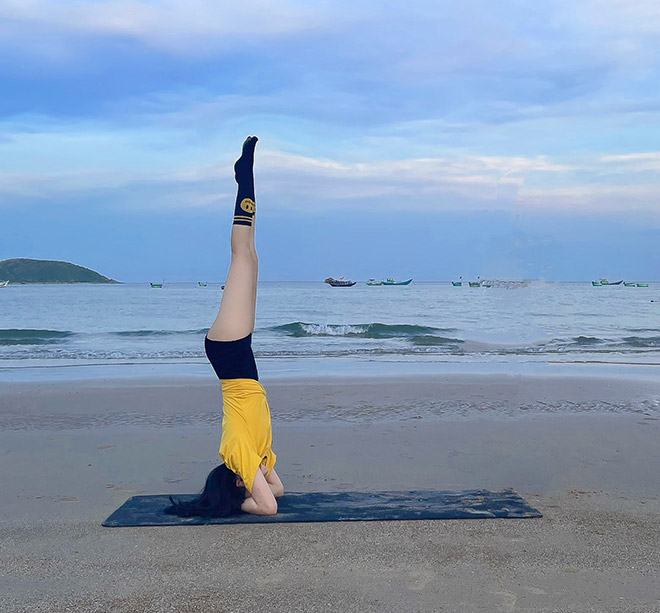 Difficult moves are easily done by Mai Suong
"Although I live in Quang Binh, which is currently a fortunate place without any Covid cases, I always keep my spirit of prevention high, often choosing to practice at home, in a private room with few people or on an empty beach at dawn. In addition to disease prevention, everyone should spend time exercising to improve the body's resistance, "confided Mai Suong.
Some impressive yoga movements on the sand of Mai Suong: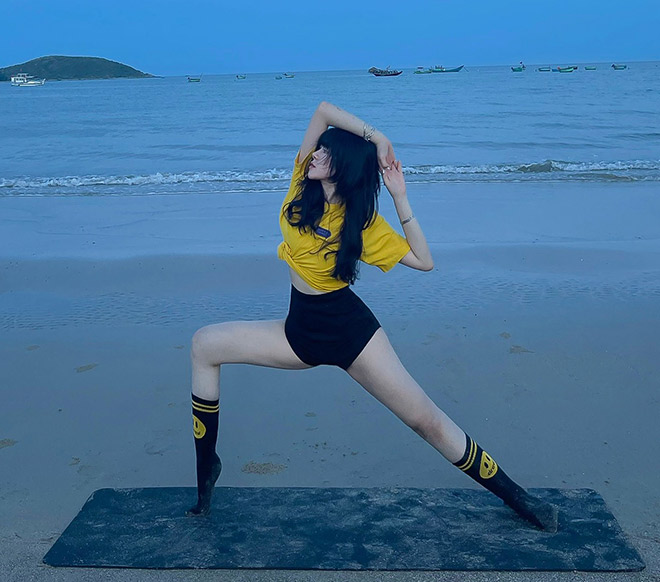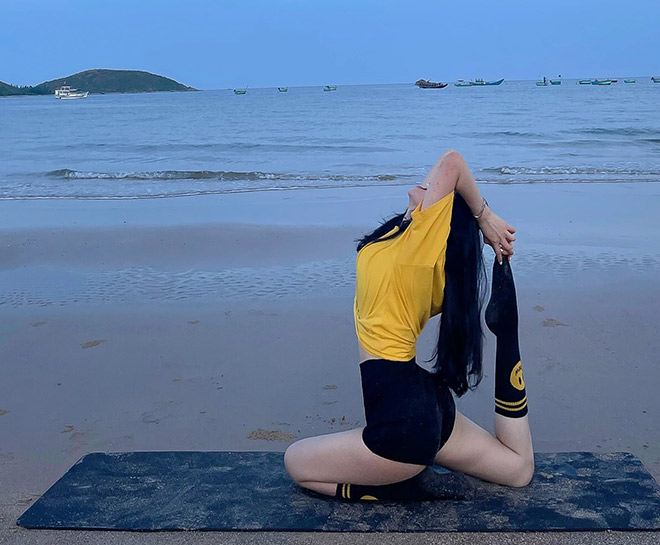 Mai Suong has more than 5 years of experience in practicing Yoga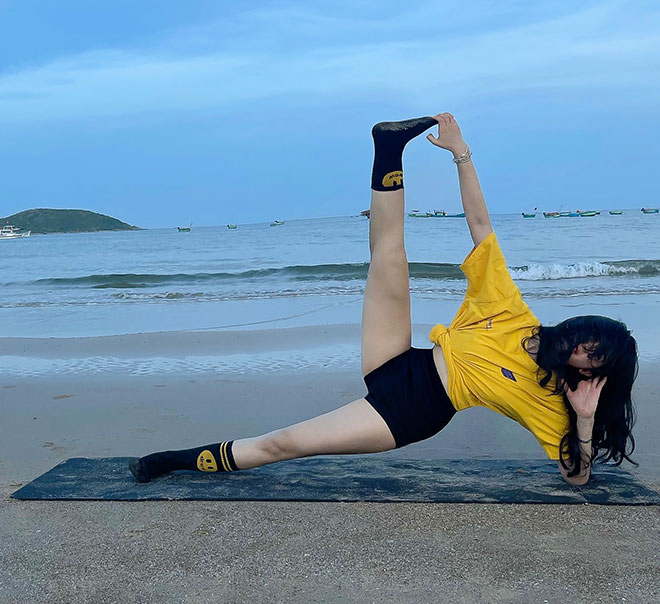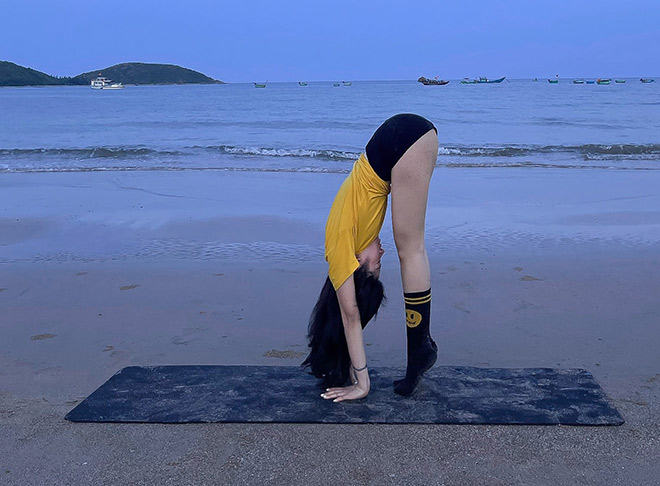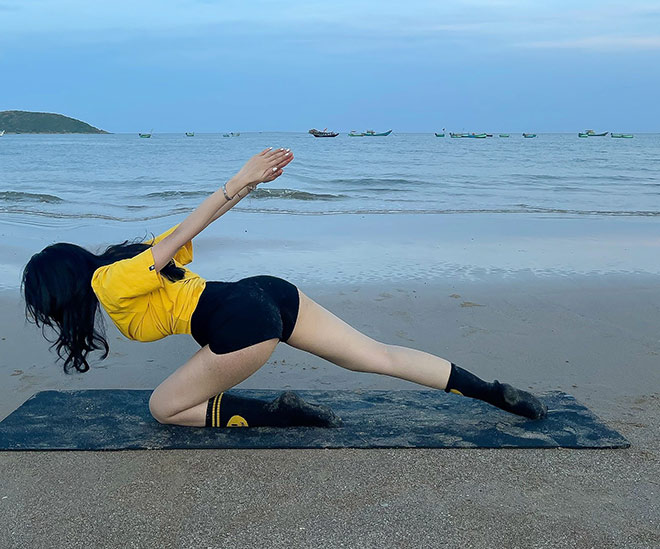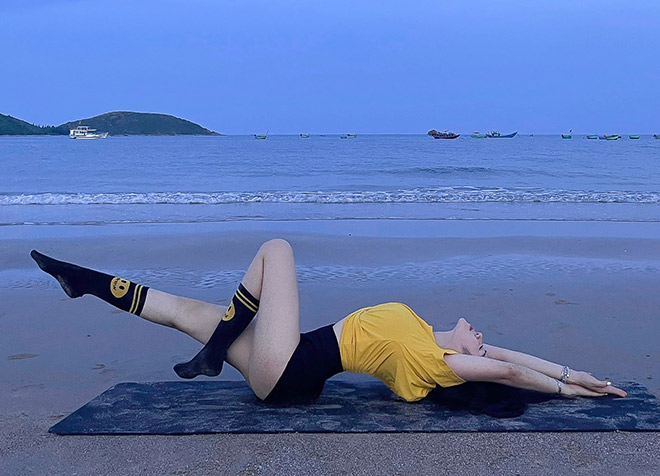 The beauty of Quang Binh countryside encourages everyone to exercise to improve their health during the epidemic season
Source: https://tcdulichtphcm.vn/the-thao/hot-girl-yoga-mai-suong-me-man-xoac-chan-tao-dang-kho-tren-cat…Source: https://tcdulichtphcm.vn/the-thao/hot-girl-yoga-mai-suong-me-man-xoac-chan-tao-dang-kho-tren-cat-lun-c28a8507.html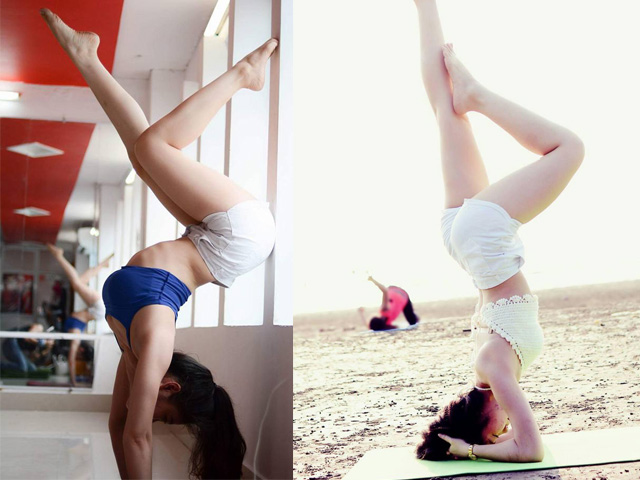 (Sports News) "Makeover" after training to have a hot body thanks to Yoga, Luu Yen Linh also performed Yoga…
.