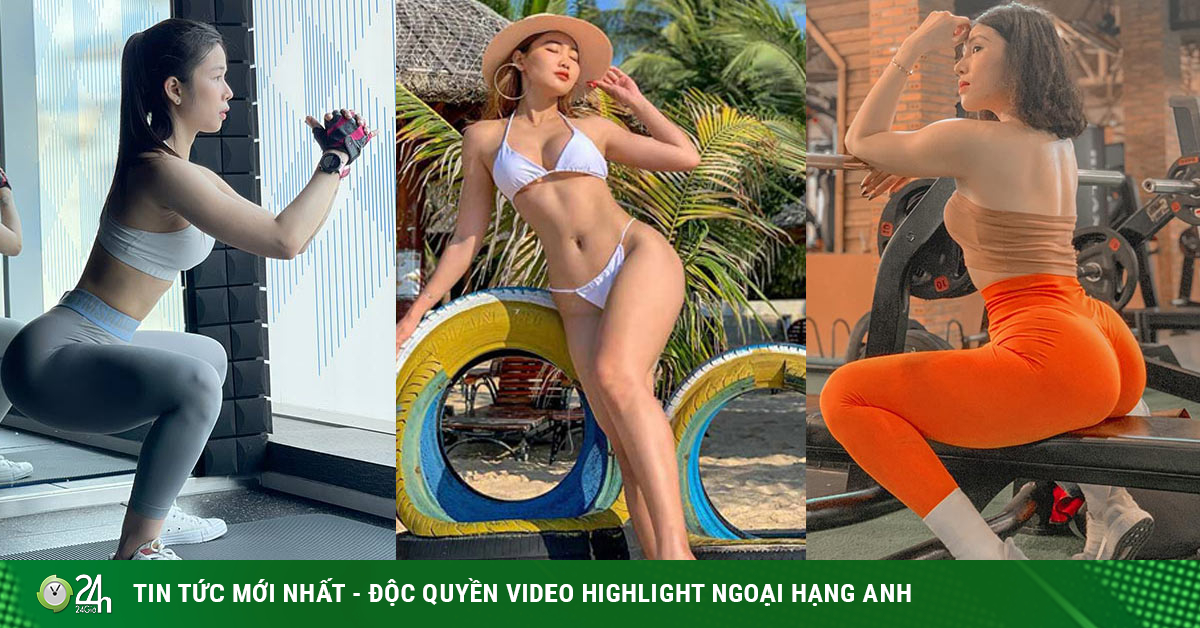 (Sports news) The hot girl gym group has quite interesting wishes on Valentine's Day. Some people like to go out to dinner, like to actively give gifts, even expect to propose.

Thanh Nhan: "I will actively give gifts first"
"Ho Chi Minh City Gym Village Angel" said that she will actively give gifts to her boyfriend in advance on Valentine's Day this year and look forward to the surprise that her "loving half" will bring.
Thanh Nhan took the initiative to give gifts to his lover first
"Valentine is very exciting to me and has many good memories. The most memorable is the time when my boyfriend and I booked dinner on a cruise ship for an entire week. It was a very memorable and unforgettable experience. At that time, I knew that I had lived in Ho Chi Minh City since I was a kid, but I didn't know that Ho Chi Minh City had such interesting places. That day I also received flowers, gifts, very romantic.
That's why I think Valentine is an occasion for couples to express their feelings, warm up their feelings or review their annual memories. As for the gift, it depends on the heart, as long as it is practical and meaningful. Personally, I still like flowers the most," said Thanh Nhan.
My Tay: "I hope to propose on Valentine's Day"
A romantic date at a restaurant that doesn't need to be too luxurious with candlelight and roses with the one you love is the wish of her "hot girl super round three" My Tay for Valentine's Day. Even the beauty with an impressive 3-round measurement of 89-68-105 cm still hopes that she will receive a marriage proposal on Valentine's Day.
My Tay wishes to propose on Valentine's Day
"I think Valentine is a great occasion to create a highlight for a relationship, so I always hope to receive a marriage proposal on this special day. In the past, I received a surprise gift of a very large teddy bear and a bouquet of flowers on Valentine's Day.
Because I'm single at the moment, I don't have a specific plan for this holiday, maybe it will be to go to the gym or stay at home with my family. I'm of the opinion that being single on Valentine's Day doesn't matter. I found a lover a little late, but the right person will be better", My Tay shared.
Nguyen Giang Tien: "Always welcome Valentine alone"
Female Gymer from Binh Thuan shared a very strange thing that whether she has a lover or not, she almost always has to spend Valentine's Day alone for many different reasons. That's why with Christmas Fairy, Valentine being with the person she loves is what she wants the most.
Christmas Fairy can hardly be with her lover on Valentine's Day
"For me, the most complete and meaningful gift is when a lover is by my side on Valentine's Day to have dinner and spend time together, but for other material gifts, there is no such thing. no problem. However, every Valentine's of mine does not have a lover next to her", the female Gymer with sexy measurements of 88-63-98 cm revealed.
Giang Tien said that she still attaches importance to Valentine's Day because she believes that this is an opportunity for lovers to cultivate affection and frankly share with each other to develop long-term relationships.
Dumy Ngo: "Likes surprises"
A beautiful hot girl with a measurement of 90-62-93 cm expressed that she loves surprises on Valentine's Day. That's why she didn't want to make any plans for this special day.
Hot girl Dumy Ngo (Real name Ngo Thi My Duyen) loves surprises
"My faintest memory is once receiving a bouquet of flowers that was too big to hold. Personally, I like flowers very much, so I think that a large bouquet or a practical gift that can be used as jewelry will be more meaningful and make the lover always remember me, "said Dumy Ngo.
Source: https://tcdulichtphcm.vn/the-thao/hot-girl-so-do-3-vong-nong-bong-lang-gym-mong-gi-nhat-dip-vale…Source: https://tcdulichtphcm.vn/the-thao/hot-girl-so-do-3-vong-nong-bong-lang-gym-mong-gi-nhat-dip-valentine-c28a25686.html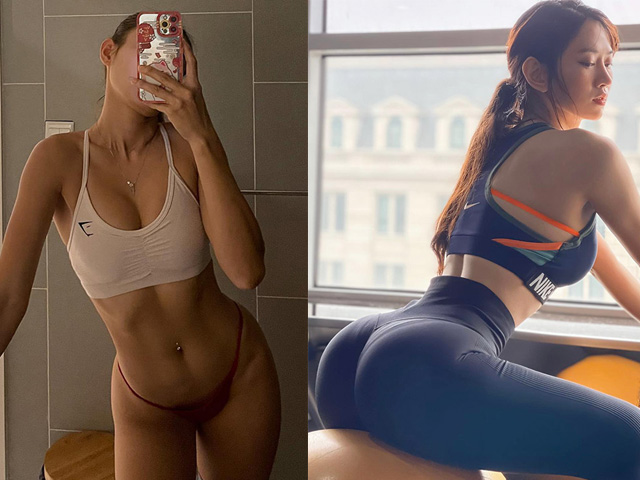 (Sports news) The hot girls of Vietnamese Gym Village make fans admire when they still keep their "hot" body…
According to Le Phong (Ho Chi Minh City Tourism Magazine)
.