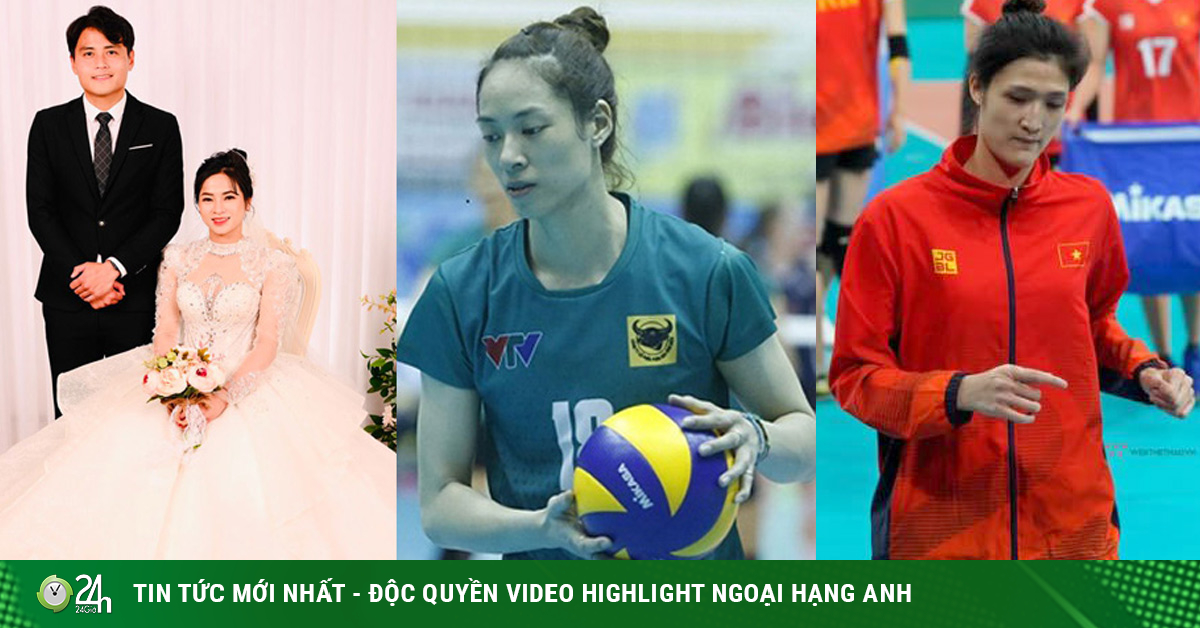 (Sports news, volleyball news) Dinh Thi Tra Giang's assistant closed a new stop, thereby making a historic milestone in the number of clubs competing in her career. Meanwhile, the beautiful libero Le Thi Thanh Lien announced that she was about to get on a flower car.

Tra Giang's assistant goes down in history
The Vietnamese volleyball village has received unexpected news in recent days. In which, it is noteworthy that the talented and beautiful assistant Dinh Thi Tra Giang has officially found a new destination, Gleximco Thai Binh. This helps the woman born in 1992 officially enter the history of Vietnamese volleyball as the female athlete who played for the most clubs.
Tra Giang enters the history of Vietnamese volleyball
After 16 years of pursuing professional volleyball, Tra Giang has played through 8 different teams including Hanoi, Vietsovpetro, BTL Information FLC, VTV Binh Dien Long An, Kinh Bac Bac Ninh, EDU Capital Thanh Hoa, Than Quang Ninh and the latest is Gleximco Thai Binh. Previously, this assistant broke up with Thanh Hoa because this team did not want to continue to pay a salary of 30-35 million VND/month for female athletes from Lang Son.
Tra Giang has a height of 1m82, a momentum of 2m89 and a bounce of 2m82. She stands out for her ability to read situations, great grip, as well as smart, unpredictable moves when launching powerful smashes. Tra Giang first joined the national team in 2008 and is considered the most experienced female worker in Vietnam today.
Beautiful Libero Thanh Lien got on the flower car
Only 1 week after the owner Pham Thi Hue (BTL Information – FLC) held a wedding with male border volleyball player Nguyen Van Trung, the most beautiful female libero in Vietnam, Le Thi Thanh Lien also announced that she was going to be married soon. "get on the flower car". It is known that the future husband of the female athlete, born in 1993, was a rowing athlete from Hanoi and now works as a coach for Hai Phong's sailing team.
Thanh Lien is about to get on a flower car after winning the title of "best defensive athlete" in the 2021 national championship
Thanh Lien is considered a beautiful and professional libero that is highly appreciated today. Not only with Duc Giang Chemical Hanoi won the runner-up, she also won the title of "Best Female Defensive Athlete" at the 2021 National Championship.
Beautiful Libero nicknamed "Volleyball Messi" with unbelievable footwork
In particular, Thanh Lien is associated with the nickname "Volleyball Messi" with many spectacular foot saves that made the audience admire.
Luu Thi Hue, libero Kim Lien surprised
The Vietnamese women's volleyball transfer market continued to be very exciting when the three stars of Than Quang Ninh, Nguyen Huyen Trang, Nguyen Thu Ha, and especially Luu Thi Hue, decided to join Ninh Binh Doveco. This helps coach Thai Thanh Tung's army become the most awaited team this season.
Luu Thi Hue is the latest star to join Ninh Binh Doveco
Not only successfully retaining the athlete with the height of "dinosaur" Bich Tuyen, but Ninh Binh Doveco soon brought back famous names such as Le Thanh Thuy, Nguyen Thi Trinh, libero Bui Vu Thanh Tuyen and most likely both owner Dinh Thi Thuy. A squad that deserves to be a strong candidate for the championship.
Meanwhile, VTV Binh Dien Long An "bleeded" forces when talented libero Nguyen Thi Kim Lien decided to join Than Quang Ninh.
Source: https://tcdulichtphcm.vn/the-thao/hot-girl-bong-chuyen-thanh-lien-len-xe-hoa-phu-cong-tra-giang-…Source: https://tcdulichtphcm.vn/the-thao/hot-girl-bong-chuyen-thanh-lien-len-xe-hoa-phu-cong-tra-giang-co-cot-moc-lich-su- c28a23440.html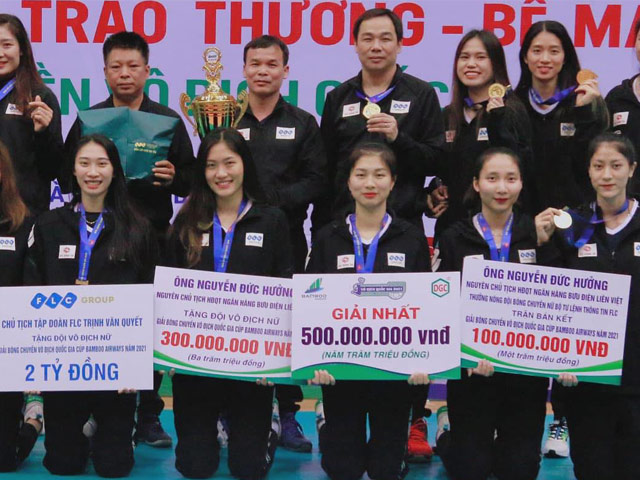 (Sports News) In 2021, which is greatly affected by the Covid-19 epidemic, there are still Vietnamese athletes who have achieved…
According to Le Phong (Ho Chi Minh City Tourism Magazine)
.