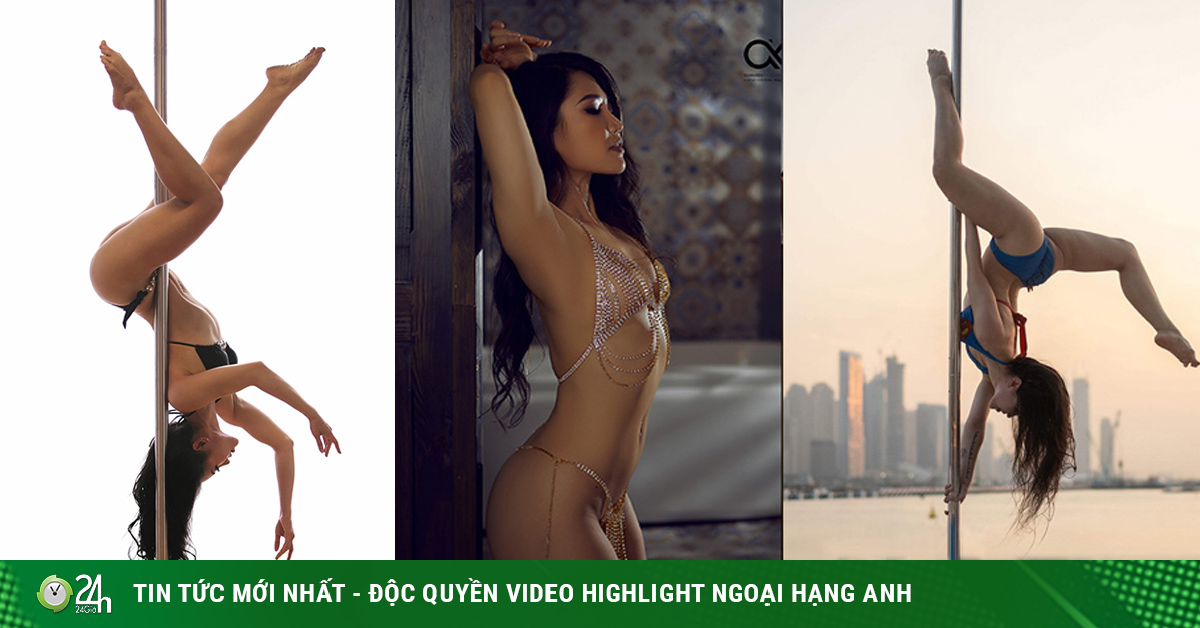 (Sports news) From an office girl, Nguyen Thuy Linh fell in love and became a pole dancing coach with an extremely hot body.

Hot girl Thuy Linh performed a beautiful and hot pole dance
Nguyen Thuy Linh is a famous pole dancing coach in Ho Chi Minh City with more than 6 years of experience. The 9x beauty has three-round measurements of 83-60-94 cm, won the first prize of the Vietnam Belly Dance Festival 2018, Dubai Cup 2019, …
"Before, I worked in an office job. The working environment is stuffy, stressful, makes me want to be active. Having studied dance, I came to Belly Dance and have been with me for more than 4 years. By chance, I discovered that there was a pole dance class next to Belly Dance class, so I signed up for a trial lesson and was fascinated by this subject until now", Thuy Linh recalled.
Having studied through many sports such as Gym or Cardio…but Thuy Linh said that only pole dancing brings her interest instead of sports to lose weight faster but somewhat boring.
"I was attracted to pole dancing because this subject is very challenging, conquering and attractive. At first I thought it was extremely difficult, but when I started practicing, I found it was not as difficult as I thought. This subject is very suitable for those who like to challenge themselves, learn new things and relieve stress very well, "beautiful 9x said.
Thuy Linh said that the most common difficulty when practicing pole dancing is not having enough strength to perform some movements on the pole or not having certain flexibility. This requires the practitioner to be persistent, practice supplementing a number of subjects to increase health and flexibility such as plastic pressing, ring dancing or dance subjects.
"When I first came to pole dancing, it was quite difficult because at that time the quality of the pole was not high, which would make the pole not cling to the skin, very difficult to practice. Not to mention that there were not many suitable clothes, sometimes even had to wear a bikini to practice. Now, everything is better, there are many fashion brands for people who love this sport", Thuy Linh recalled.
After a period of pursuing pole dancing, Thuy Linh said that this subject not only helps her body always be neat and healthy, but also has excellent health, flexibility and almost never gets sick. People who practice pole dancing can easily improve their personality, become more confident in life as well as fashion sense.
Too fond of this subject, Thuy Linh gave up her office job and decided to open a pole dance center called LYS Studio in Binh Thanh District (HCMC) with dozens of students studying every day.
During the week, Thuy Linh is busy with teaching and practicing with students. Weekends are the time she uses to practice advanced techniques.
"For newbies who rarely get injured, but coaches like me with regular training intensity and difficult technique, the risk of injury will be more. There was a time when I dislocated my shoulder and had to take a month off," Thuy Linh shared.
Asking Thuy Linh about the most difficult move, she said: "The best thing about pole dancing is that there is no hardest move. Once you pass one move, there will be another more difficult move. This helps the practitioner always look forward, conquer difficulties and never stop, giving the practitioner the motivation to strive."
"In the past, I thought that pole dancing was just enough to be sexy, but when I stuck with it, I completely changed my opinion. What makes me most happy is that I was able to change the perception of my family and friends about this sport.
Of course, society still has a lot of prejudices about pole dancing, but I and those who pursue this subject accept that and want to prove to everyone that pole dancing is not just for sexy dancing in a disco but this is a sport. Artistic sports, with elegance, luxury and a very high technical level, "said the female coach.
Thuy Linh believes that practically every sport has worms that make soup, causing many people to misjudge the subject, not only pole dancing.
Sharing the goal ahead, Thuy Linh shared that she hopes to be able to conquer more difficult movements as well as to inspire more people from the benefits and love of pole dancing.
Source: https://tcdulichtphcm.vn/the-thao/hot-girl-thuy-linh-mua-cot-34van-nguoi-me34-va-bi-quyet-tro-th…Source: https://tcdulichtphcm.vn/the-thao/hot-girl-thuy-linh-mua-cot-34van-nguoi-me34-va-bi-quyet-tro-thanh-hlv-c28a30024.html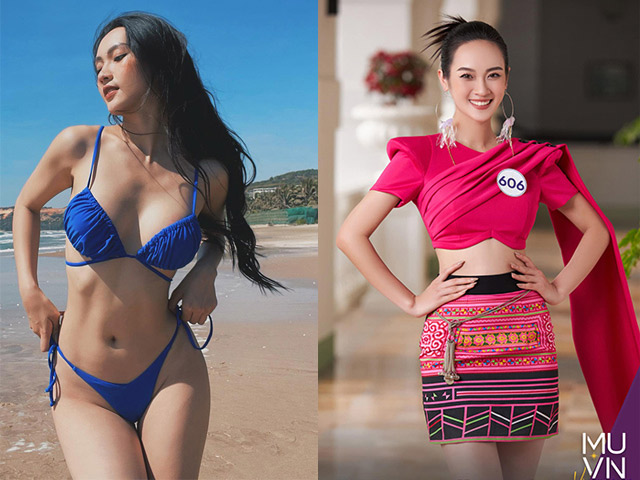 (Sports news) Hot girl Vu Thuy Quynh caused a "fever" in the preliminary round of the Miss Universe 2022 contest because of her bright appearance, hot body thanks to gym training and costumes inspired by…
According to Le Phong (Ho Chi Minh City Tourism Magazine)
.