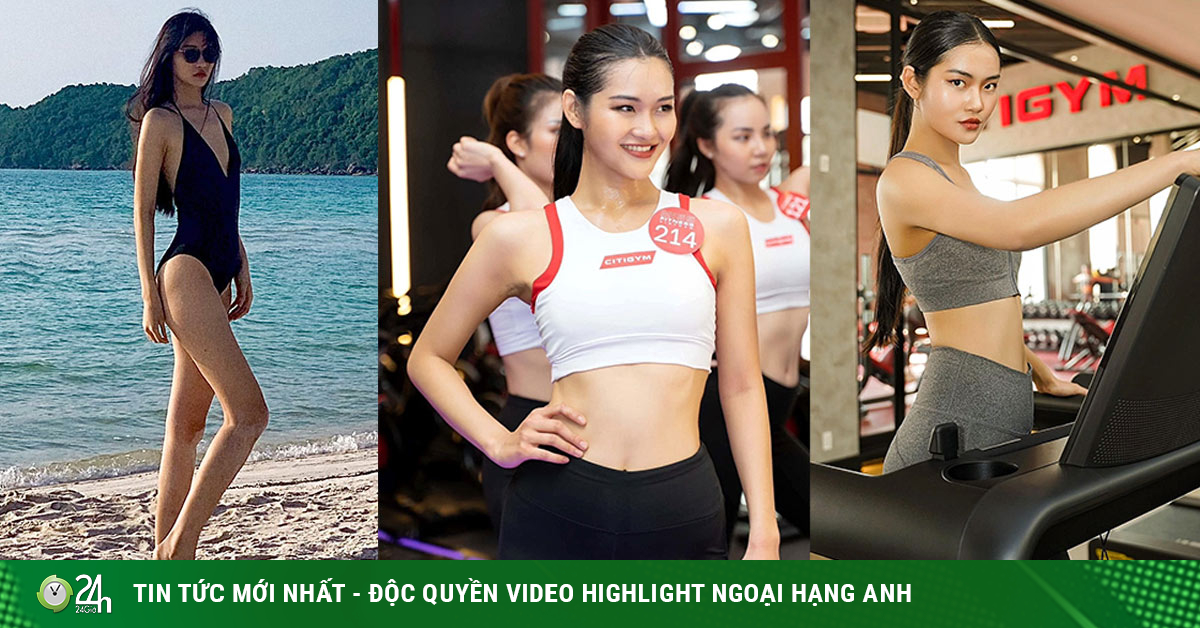 (Sports news) Becoming a professional coach after losing 9 kg thanks to Kickfit, hot girl Thu Thao made a strong impression when she attended the Miss Sports Vietnam 2022 contest.

Hot girl Thu Thao practices martial arts and impressive sports:
Nguyen Thu Thao is one of the outstanding contestants at the Miss Sports Vietnam 2022 contest. The beauty from Hai Phong is 1m75 tall with three hot measurements of 83-60-90.
In addition to her beautiful beauty, Thu Thao makes a strong impression with her strong and energetic body. More specifically, she is currently a trainer specializing in Gym and Kickfit (a combination of Kickboxing and Fitness) in Hanoi.
Realizing the importance of sports to the body, Thu Thao has started practicing sports since high school such as jogging, cycling, jumping rope or badminton, …
"At the beginning of 2019, I suddenly gained uncontrollable weight. I decided to put myself in a more professional and methodical sports environment. That's why I alternate gym, boxing and Muay," Thu Thao said.
The 24-year-old hot girl said at that time, because she both worked out to lose weight and wanted to learn the job of a coach, she almost "eats and sleeps" at the gym every day. Overcoming muscle pain and following a reasonable exercise and nutrition regimen, Thu Thao lost up to 9 kg to have a hot body.
"After losing weight, I feel my body is light, extremely flexible. I am always full of confidence, energy and joy. Success also came to me more when I received a lot of invitations for photography, fashion and had more opportunities with another passion of being a model," Thu Thao happily recalls.
Currently, Thu Thao still works as a model and a sports coach. The beauty spends 30 minutes every morning doing Yoga and Cardio. She alternates between Gym and Kickfit regularly 6 days/week. She also attends classes on Yoga, Zumba, Bodycombat, Bodypump, Pilates. In addition, outdoor cycling or jogging is also Thu Thao's hobby.
"Each subject will have different experiences and such alternating training helps me improve my mobility and liberate my body. Learning from other coaches will bring different energies, it's a good way to relieve stress and refresh yourself every day," the beauty commented.
Thu Thao shared that being a sports coach brings her a lot of joy, the biggest of which is seeing the results her students achieve after each training process. The saddest thing for her is that despite her efforts to help, the students do not make efforts, become discouraged or give up.
"Practicing sports not only helps me control my physique and health, but martial arts helps me build concentration, discipline and calmness in all situations in life. I hope to have the opportunity to accompany people to help people change their health, appearance and find a better version of themselves," Thu Thao said.
The 24-year-old hot girl shared that Miss Vietnam Sports 2022 is the first official sports playground that she participated in.
"With the criteria of the competition, I think this is a suitable playground for someone who is both passionate about art and sports like me. It's an opportunity for me to show my ideal of life, my gratitude after growing up with sports, an opportunity to motivate and inspire the community to take care and love myself properly. ".
"Sport has changed not only my appearance but also saved my mental health, helped me overcome great events in life. I want to bring this sports spirit to everyone through through the competition as well as with other contestants to inspire sports to the community," added Thu Thao.
Thu Thao said that after the competition, she wants to open a self-defense martial arts class for children and women, thereby helping people improve not only their physical strength but also their bravery and mental strength.
Source: https://tcdulichtphcm.vn/the-thao/hot-girl-thu-thao-me-tap-vo-tro-thanh-hlv-34nong-bong34-thi-ho…Source: https://tcdulichtphcm.vn/the-thao/hot-girl-thu-thao-me-tap-vo-tro-thanh-hlv-34nong-bong34-thi-hoa-hau-the-thao-c28a35883. html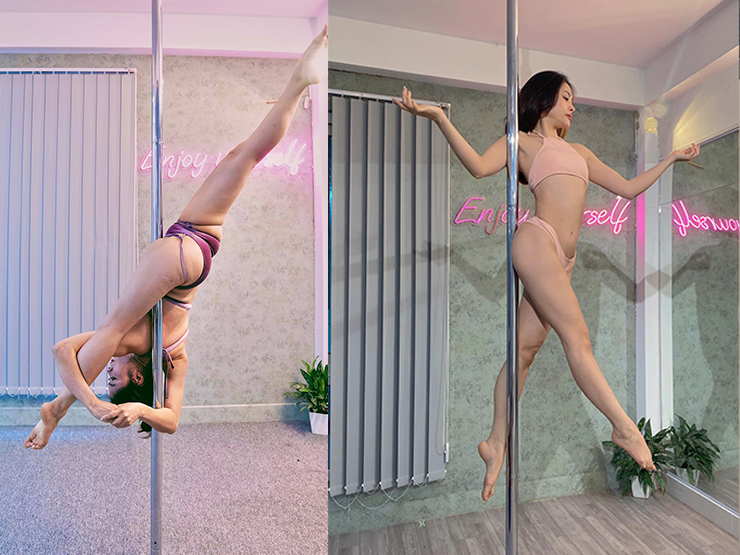 (Sports news) Hot girl Thu Nga was banned by her family, giving up her job in the media to become a pole dance teacher "thousands of people love".
According to Le Phong (Ho Chi Minh City Tourism Magazine)
.