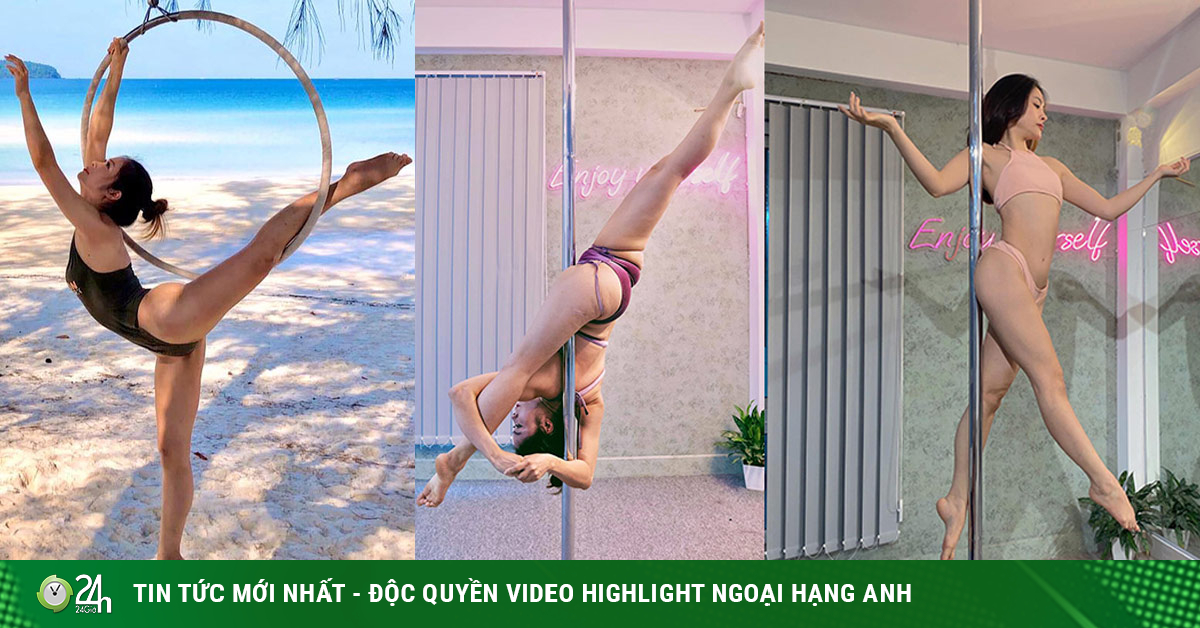 (Sports news) Hot girl Thu Nga was banned by her family, giving up her job in the media to become a pole dance teacher "thousands of people love".

Impressive pole dancing performances of hot girl Thu Nga:
Nguyen Thu Nga is a hot girl who is quite famous for pole dancing in Vietnam. The beauty of the 9X generation, from Hanoi, possesses a healthy beauty, standard body, hot curves and high expertise with more than 7 years of pursuing this subject.
"I started coming to pole dancing in 2015. At first I came to pole dancing out of curiosity. I was impressed when my classmates were very strong and confident with their bodies. It looks easy for you guys to practice, but when I try it, it's very difficult and painful. However, every time I overcome difficult movements, I love this subject more and more, "Thu Nga recalled.
Beautiful Thu Nga said that the difficulties with the first days of pole dancing were many, from bruises, pain or fear when doing movements at height and dizziness when doing pole rotation movements.
Thu Nga revealed that in order to be able to perform skillful and impressive movements like now, she had encountered many injuries such as muscle bundles, muscle tears or body bruises when practicing. However, this is not a big problem because these injuries most practitioners will encounter when practicing pole dancing.
"With the reverse sequences at the top and the pole spinning very quickly, if you don't control it well, it's easy to fall," she said.
Previously, she shared that she used to work in the media but gave up to teach pole dancing. This made her forbidden by her parents. Thu Nga is very happy that she has proven the benefits of this sport and is now supported by her family.
"It was a very difficult decision for me, but I have never regretted it. Above all, I want to inspire people, especially girls who are shy, timid and self-conscious about their own bodies, "Thu Nga confided.
Now for Thu Nga, being able to stand in class, teach techniques and impart passion to students is her greatest joy.
Thu Nga revealed about the Pole Art genre. This genre requires high technique including strength, flexibility, endurance and to really believe in yourself. She is currently the founder and teacher of pole dancing at a famous center in Hanoi.
The 9x female teacher shared that pole dancing has completely changed my life from health, appearance to work.
"I used to have low blood pressure and poor vestibule with a body of only 40 kg but completely changed after 7 years coming to pole dancing. In addition, this subject gives me more confidence, charm, self-love and self-care. Things that I think any modern girl needs to have a better life every day," she said.
Currently, in addition to pole dancing lessons 10 times per week, Thu Nga goes to practice dancing and swimming about 2-3 times per week. In addition, she is also a fan of mountain climbing, loves to explore and experience new lands.
"Most people think pole dancing is offensive because they have to wear short and revealing clothes. But once I've tried it and experienced it, I don't care too much about the reputation of the people around me anymore."
"I think all of you who have practiced pole dancing have the same feeling as me. Your own health is more important than all the negative things from the outside. I want to spread the most positive things to everyone through pole dancing so that you can develop yourself and get what you want," Thu Nga confided.
Talking about her goal, Thu Nga said she wants to conquer more difficult movements to develop her technique. Besides, she wants to develop her own fashion brand for pole dancing.
Source: https://tcdulichtphcm.vn/the-thao/hot-girl-thu-nga-34doi-doi34-thoi-tap-mua-cot-tro-thanh-hlv-no…Source: https://tcdulichtphcm.vn/the-thao/hot-girl-thu-nga-34doi-doi34-thoi-tap-mua-cot-tro-thanh-hlv-nong-bong-c28a33158.html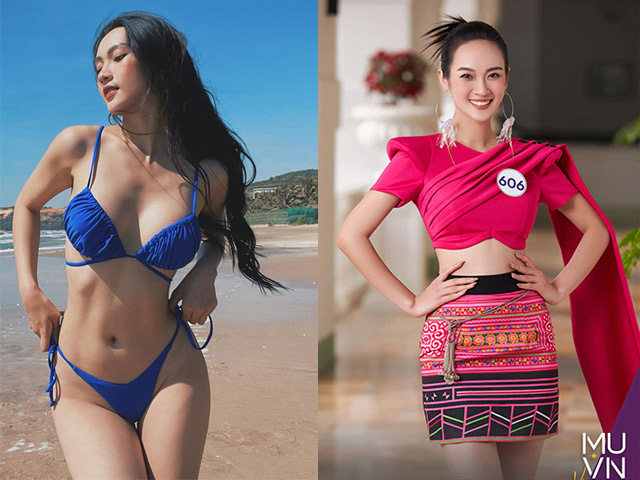 (Sports news) Hot girl Vu Thuy Quynh caused a "fever" in the preliminary round of the Miss Universe 2022 contest because of her bright appearance, hot body thanks to gym training and costumes inspired by…
According to Le Phong (Ho Chi Minh City Tourism Magazine)
.