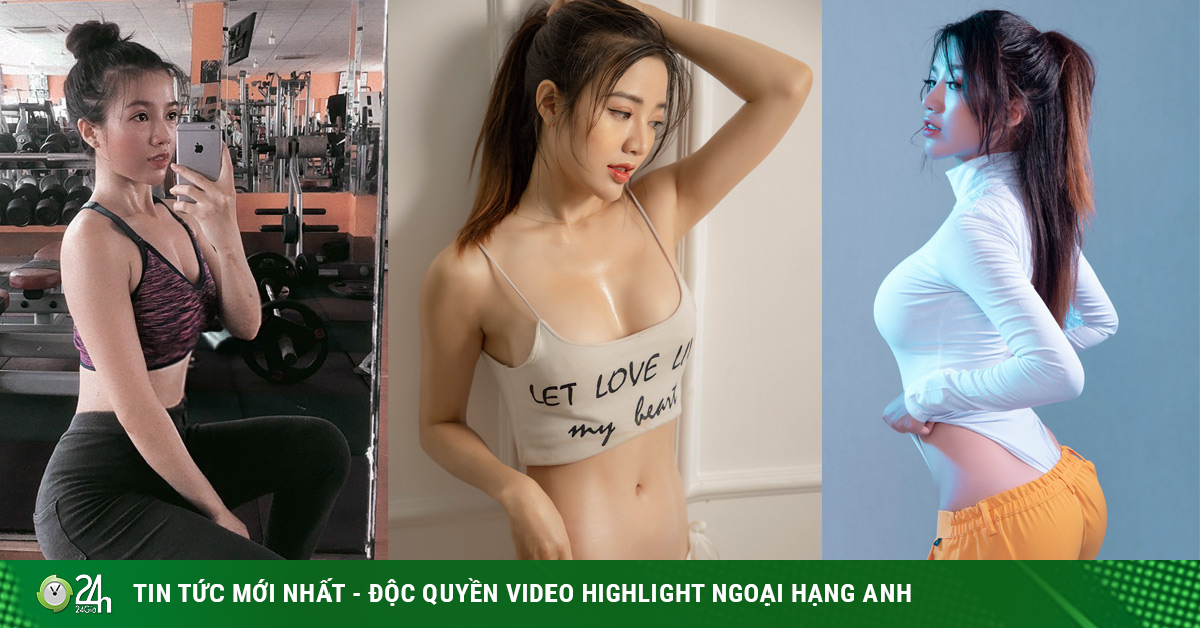 (Sports news) Once criticized for her unattractive physique, the office girl Dumy Ngo suddenly "transformed" into a hot girl with three "fiery" measurements thanks to Gym.

Dumy Ngo (real name Ngo Thi My Duyen) is a famous hot girl in Ho Chi Minh City with more than 60,000 followers on her personal page.
The beauty 9x is 1m61 tall, weighing 49 kg, with a hot body measurement of 90-62-93 cm.
Notably, before, My Duyen had a very unattractive body, weighing only 40.kg and measuring 78-65-83 cm. Having encountered many sarcastic and disparaging comments about her body, she was determined to find the Gym to "upgrade" her body.
At first, My Duyen faced many difficulties because she did not have knowledge about exercise and eating, so it was not effective to practice. She decided to hire a personal trainer. Results within only 6 months, the beauty has a marked change. Up to now, she has been associated with this subject for 6 years.
"After each training session, especially for the thighs and buttocks, I couldn't walk, climbing the stairs was a torture. At that time, I was extremely obsessed with squats. But then I feel my hard work was worth it when now, I have the look I dream of, healthy, less sick, younger. Wanting to be beautiful and healthy is of course not easy," My Duyen said.
Currently, Duyen spends 6 days a week in the gym and has her own personal fitness trainer. Each of her training sessions usually lasts 1.5 to 2 hours.
In particular, the hot girl 9x said that she is extremely focused on exercises for the waist and increasing the size of the 3rd round, including squats and its variations. Duyen's short goal is to reduce her waist to 59 cm and increase her waist to 95 cm.
Besides exercise, a healthy diet is also very interested by the beauty. My Duyen says no to fatty foods and sweets. Thanks to that, she always controls her weight well.
Beautiful face, hot curves, My Duyen often receives invitations to model or take advertising photos. However, in reality, her main job is in the commercial design industry.
"Office work is often sedentary, so the gym helps my body to be released and reduce stress. Creating an abundant source of energy helps my life not be sluggish and boring", shared Hot girl from Binh Dinh.
In addition to the Gym, My Duyen also has a great interest in large displacement sports motorcycles. Thanks to her sporty background, she can easily use motorcycles weighing nearly 300 kg.
The image of a beautiful hot girl with a fiery figure driving an "iron horse" on the road of My Duyen always impresses everyone.
In addition, My Duyen is also very active when she is also good at many sports such as swimming, archery, badminton or bicycle.
"I do gym most of the week, on weekends I go swimming or archery, sometimes I also spend time on Yoga to refresh my spirit. I often post many photos of myself in the hope that my beautiful, dynamic and healthy images will help people have more motivation to exercise," the beauty added.
Source: https://tcdulichtphcm.vn/the-thao/hot-girl-van-phong-dumy-ngo-3-vong-nong-bong-tap-gym-de-giam-s…Source: https://tcdulichtphcm.vn/the-thao/hot-girl-van-phong-dumy-ngo-3-vong-nong-bong-tap-gym-de-giam-stress-c28a21120.html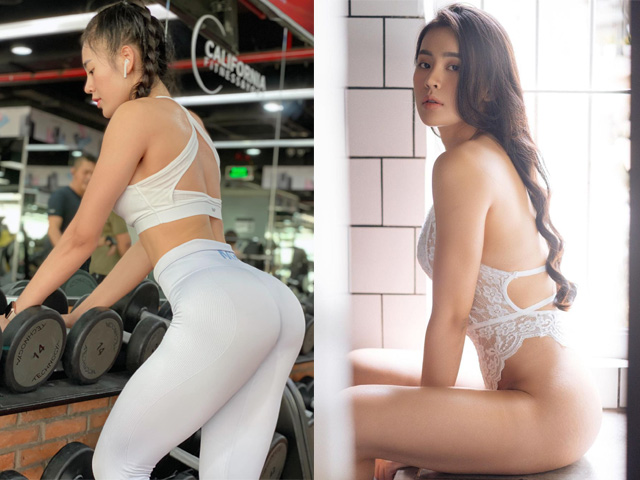 (Sports news) Not only is she famous for her "hourglass" body with an index of 3 rounds of 90-62-96 cm, the hot female Gymer…
According to Le Phong (Ho Chi Minh City Tourism Magazine)
.