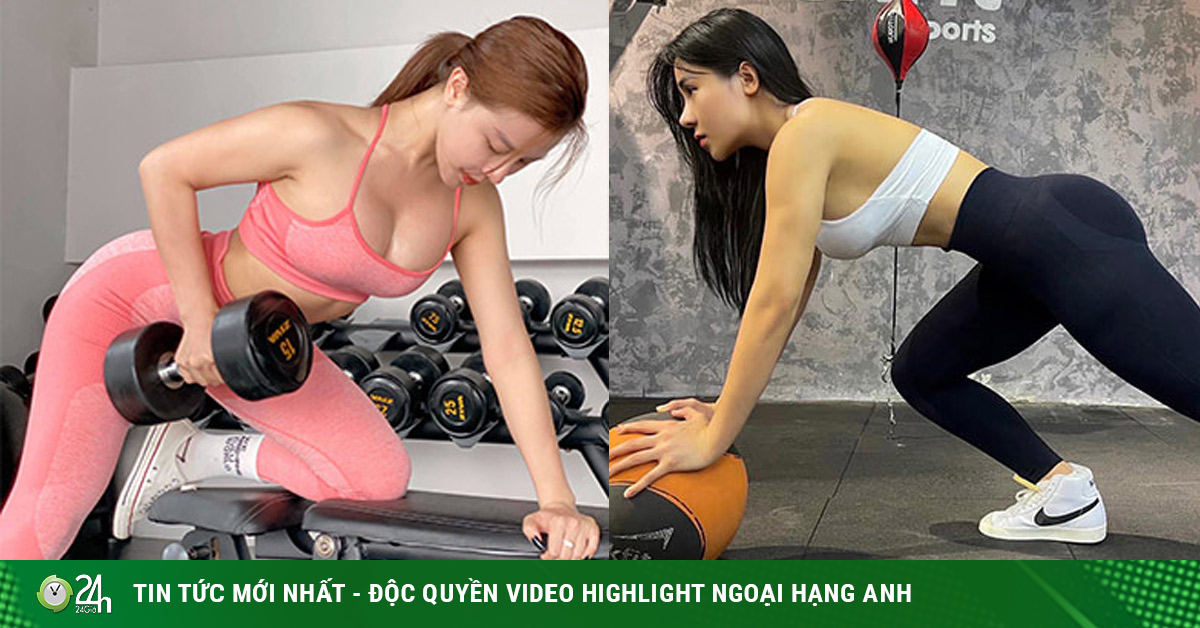 (Sports news) The "terrible" hot girls like Huyen Dior, Kim Nguyen, Quynh Nguyen or My Tay have had clips that cause "fever" in the Vietnamese Gymnasium in 2021.

Huyen Dior (measurement of 3 rounds 88-64-100 cm)
Huyen Dior's real name is Bui Khanh Huyen, a famous female gymnast and coach in Hanoi. The hot girl 9x once made a strong impression with a spectacular "makeover" story from an office worker with an unattractive appearance to an extremely hot female Gymer with a bust measurement of up to 100 cm.
Huyen Dior has many "fever" clips this year
In the year 2021 that is heavily influenced by Covid 19, Huyen Dior is the most active Gymer in Vietnamese Gym Village when constantly posting positive and effective workout clips.
Among them are the training videos to have a beautiful back groove, a tight round, toned, slim thighs or the sharing of misconceptions when doing gym. Khanh Huyen's videos always attract a large number of viewers and a lot of positive feedback.
Nguyen Kim Nguyen (Measurement of 3 rounds 84-61-101 cm)
Kim Nguyen is considered the most famous female Gymer and fitness coach in the West today and was dubbed "Miss Kim super round 3" with a measurement of up to 101cm.
"Miss Kim super round 3" in the West
During the time of social distancing, the beauty of the countryside of Can Tho regularly organizes online training sessions to help those who want to have a beautiful body but can't afford to go to the gym to practice at home. .
In particular, this 25-year-old hot girl attracts attention when she shares a series of simple exercises that can be done at home to help practitioners control excess fat and tone the body after the New Year. Besides, she also often shares her favorite moves to help train her butt to become bigger, firmer and more attractive for everyone.
Quynh Nguyen (92-66-100 cm)
Quynh Nguyen's real name is Nguyen Thi Quynh, also known by the nickname Emily Nguyen, is the hottest hot gym girl in Vietnam when she often "burns the eyes" of fans with seductive photos.
Hot girl at Gym Quynh Nguyen
Female Gymer born in 1997 is known for her balanced, toned body, strong 6-pack abs. Especially during the time of social distancing, the beauty made the fans "stunned" with the third round workout clip at home by lifting a very "huge" weight like an athlete.
Besides, Quynh Nguyen also caused a "fever" with the display of her curves by the pool and her 100-centimeter round, making fans fall in love or extremely hot martial arts training videos.
America West (89-68-105 cm)
My Tay's real name is Pham Ngoc My, she is considered one of the Gymers and personal fitness coaches with the most "terrible" three-round waist in Vietnam with a measurement of up to 105 cm. Not only has the outstanding three-round measurement, Ngoc My also has a height of 1m70. This caused her to be mistaken by many people as a foreigner, thereby creating the nickname "My West".
Clips of effective exercises after the epidemic of America and the West attract attention
Beautiful body measurements also help Ngoc My achieve many achievements at prestigious international bodybuilding competitions, of which the most prominent is 2nd place Muscle Contest 2019 and top 5 Aesthetic Showdow 2020 bikini category.
During the time when the Gyms are closed, My Tay still spends at least 45 minutes a day practicing. She constantly shoots clips as well as conducts livestreams calling on everyone to exercise together to improve their health during the epidemic season.
As soon as the distance was over, Ngoc My continued to make a clip to share exercises that are appropriate, effective and good for those who have just returned to the gym after many months of isolation at home, attracting many people's attention.
Source: https://tcdulichtphcm.vn/the-thao/hot-girl-phong-gym-vong-ba-100cm-nong-bong-huyen-dior-my-tay-g…Source: https://tcdulichtphcm.vn/the-thao/hot-girl-phong-gym-vong-ba-100cm-nong-bong-huyen-dior-my-tay-gay-an-tuong-c28a22577.html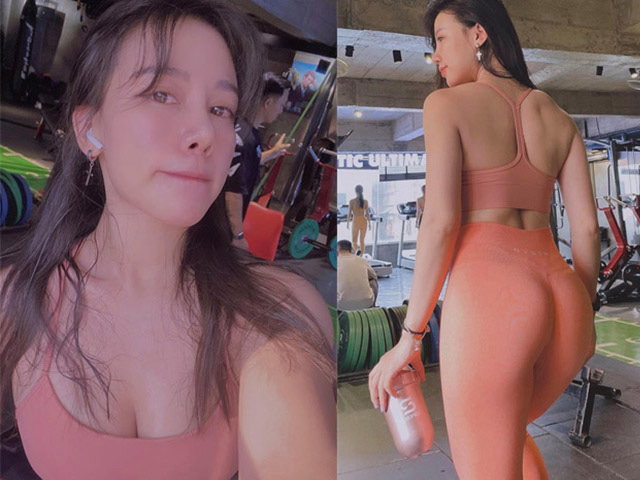 (Sports news) Hot and beautiful Gymer Huyen Dior has guided 7 quality exercises at home with Bosu ball…
According to Le Phong (Ho Chi Minh City Tourism Magazine)
.