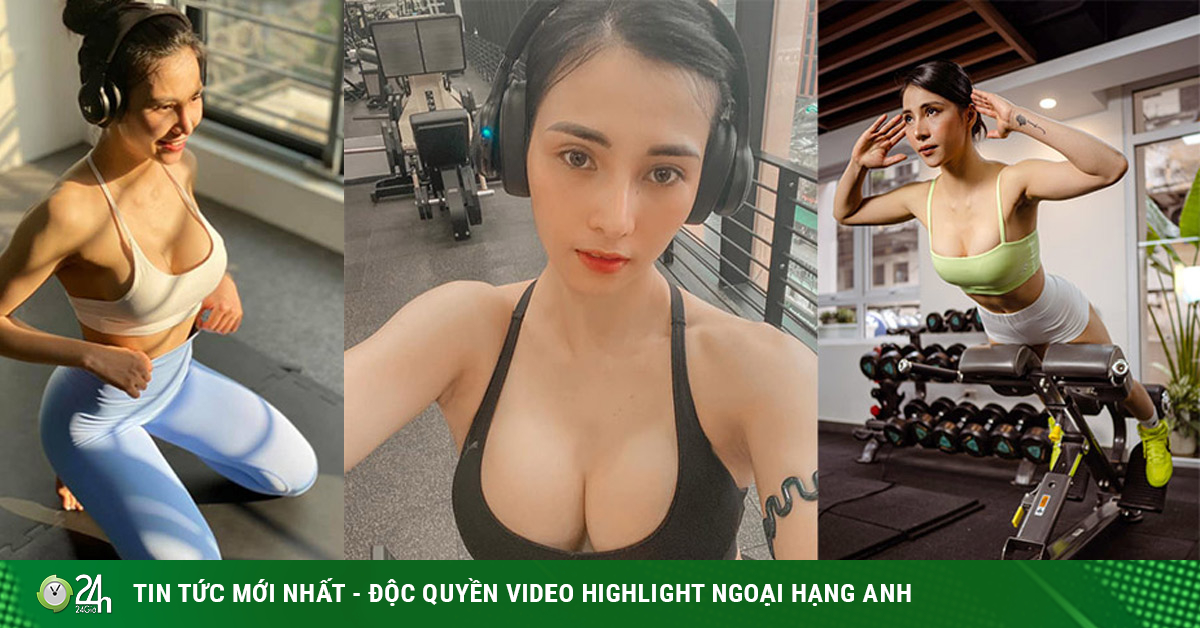 (Sports news) Giving up a bank job to seriously pursue Gym, hot girl Tran Huyen Trang became a famous Gymer with extremely hot three-round measurements.

Female Gymer Tran Huyen Trang works out to have a hot body
Tran Huyen Trang is one of the gym beauties with a hot body, loved in Hanoi.
Hot girl from Tuyen Quang has a standard body with a height of 1m60, weighs 52 kg, a beautiful face with three "fiery" measurements of 84-64-96 cm.
"I started coming to the Gym in 2015. At that time, I often had stomach pain, and my schedule was very erratic. Introduced by a friend, I went to the gym to exercise and improve my lifestyle," Trang said.
At that time, even though her job as a bank employee took up most of the time and was quite stressful, Trang still practiced regularly 4-5 times a week. However, despite practicing quite hard, Trang's body has not changed.
"When I first came to the Gym, everything was new to me, and there was no instructor. I only see friends, people around me practice whatever they do, there is no methodical practice. That's why, even though I practice very hard, my measurements have not changed, my muscles have not increased, but I still have excess fat," the beauty recalled.
At this time, Trang realized that in addition to being serious and hardworking, she also needed knowledge. She signed up for courses on Gym, nutrition and built herself a more methodical exercise regimen.
"Not only did my body gradually become more beautiful, firmer and hotter, I also realized the true passion of my life. I quit my banking job to become a professional gymnast. Up to now, I feel happy because of my right choice," Huyen Trang said happily.
Currently, Trang has more than 6 years of experience in the field of Gym. Although she has a body of "thousands of people", she still keeps an extremely serious exercise regimen with 6 sessions/week, only resting on Sundays to give her body time to recover. In addition, she also practices swimming, cycling and group x exercises to music.
"For me, the most important thing when pursuing the Gym is my attitude when facing difficult exercises, having muscle pain, overcoming it to bring good results. Success only comes when we seriously want to change ourselves," Trang shared.
The beauty said that Gym helped her reduce stress a lot during her banking time.
Thanks to Gym, Huyen Trang always has a specific orientation, clear goals for herself, overcomes events, pressures or failures in life.
"My greatest joy is being able to practice, stick with the work I'm passionate about and help many friends become more beautiful and healthy," Trang said.
On her personal page, Huyen Trang often shares and inspires about sports training, healthy life for everyone, and gym experience.
Trang's biggest dream is that everyone can see the benefits, be motivated to exercise and love the Gym just like her.
Source: https://tcdulichtphcm.vn/the-thao/hot-girl-phong-gym-tran-huyen-trang-bo-viec-luong-cao-tap-ba-v…Source: https://tcdulichtphcm.vn/the-thao/hot-girl-phong-gym-tran-huyen-trang-bo-viec-luong-cao-tap-ba-vong-quyen-ru-c28a26891.html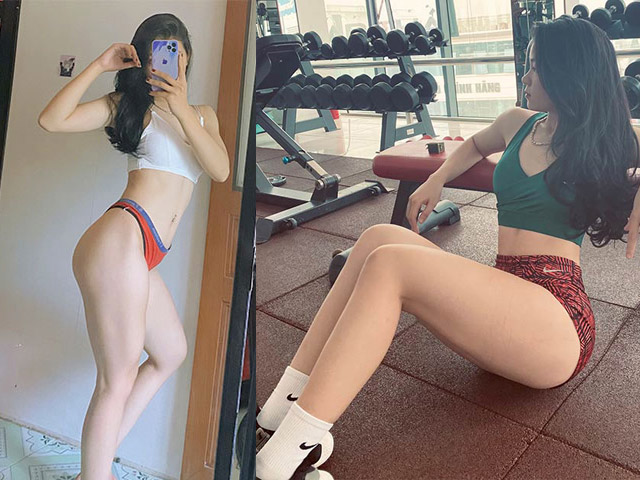 (Sports news) Despite owning an extremely hot body with "burning eyes", hot gym girl Bui Thi Thu Phuong still works very hard to decide…
According to Le Phong (Ho Chi Minh City Tourism Magazine)
.