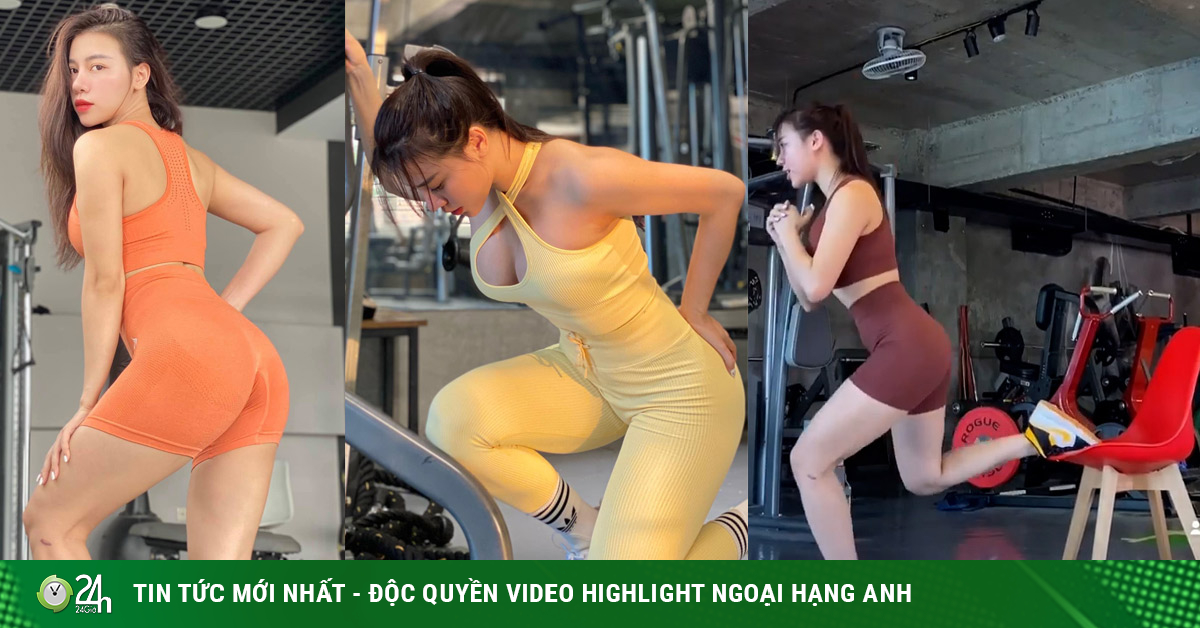 (Sports news) Beautiful and famous female Gymer Bui Khanh Huyen (Huyen Dior) revealed exercises that can be combined with a chair to help her thighs and thighs become firm and attractive.

Gymer Khanh Huyen instructs 5 exercises with chairs for the third round and thighs:
Owning a round, big and beautiful bust and legs with toned and slim thighs is the desire of many women. However, to "upgrade" the parts is not easy and not everyone knows how to practice properly. Besides, many people are still afraid to go to the gym to practice while the epidemic is still there.
Exercises combined with a chair guided by Khanh Huyen (Photo cut from the clip)
After hearing many friends lament about this, recently, female Gymer cum personal fitness coach with more than 6 years of experience Bui Khanh Huyen (nickname Huyen Dior) made an interesting clip with 5 exercises. for quality bust and thighs. In particular, these exercises are combined with a chair at home to bring greater efficiency.
"Although it is a common item that most people have, the chair is a pretty effective support for exercises on the butt and thighs. There is a chair to support the pillar, keep balance, we can practice when standing on one leg, the other leg is resting on the chair. This helps to increase the pressure on the front thighs, back thighs, or thighs much higher than when you squat with both legs.
Female Gymer with a 100 cm waist said her body still ached after going to the gym to practice again after a long time only maintaining at home because of the distance.
Some exercises you can comfortably practice on one side of the third round, thereby helping to correct and improve muscle imbalance during previous training. These 5 exercises I have arranged with levels from simple to slightly difficult so that you can challenge yourself", Khanh Huyen shared.
In the clip, the hot girl with three-round measurements of 88-64-100 cm meticulously instructs you to practice breathing, squeeze your glutes, or tighten important parts in each exercise. The clip quickly attracted thousands of views and was enjoyed by many people who are looking to improve their butt and thighs.
Sharing about her personal life at this time, female Gymer working in Hanoi said: "After many months of working out at home, I have now returned to the gym. However, the gym is only open to a few trainers, but has not yet reopened to guests, or received direct instruction for customers to practice.
Khanh Huyen teaches gym for free for everyone
Due to the long break, although I have practiced at home, but only at a maintenance level due to the lack of equipment and weights, it is quite difficult to practice again at the gym, my body still hurts like a novice. I expect the body to need 1-2 weeks to catch up and get back to the desired weight," Khanh Huyen said.
Besides exercising, the beautiful female coach said that she is the manager of a free Gym group for women who need to lose weight and improve their physique: "I always want to help women. Women like me have a life of love, happiness and health thanks to exercise, so they have established an online gym teaching group for everyone. Although this makes my life busier, I feel very happy and hope that many people will respond."
Some sexy pictures of Gymer Khanh Huyen:
Hot girl 9x has a measurement of 88-64-100 cm
She often makes useful clips for sports lovers
"Thousands of people love" body shape of a beautiful female Gym coach
Source: https://tcdulichtphcm.vn/the-thao/hot-girl-huyen-dior-vong-ba-100cm-bat-mi-doc-chieu-tap-gym-voi…Source: https://tcdulichtphcm.vn/the-thao/hot-girl-huyen-dior-vong-ba-100cm-bat-mi-doc-chieu-tap-gym-voi-ghe-c28a17824.html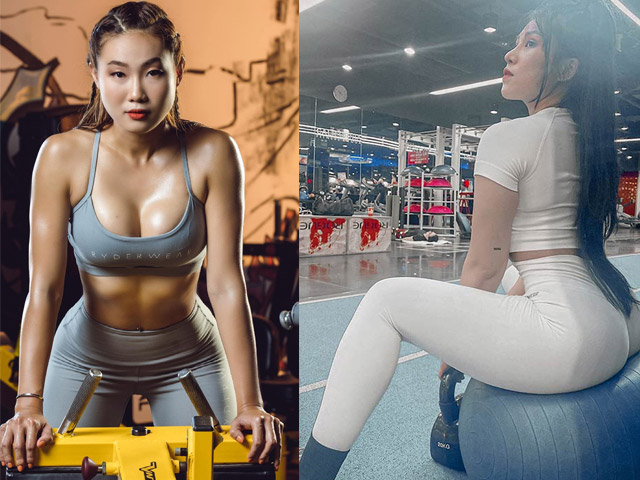 (Sports news) Most of the Gymers in Ho Chi Minh City are extremely enthusiastic, planning high-intensity workouts to get…
According to Le Phong (Ho Chi Minh City Tourism Magazine)
.