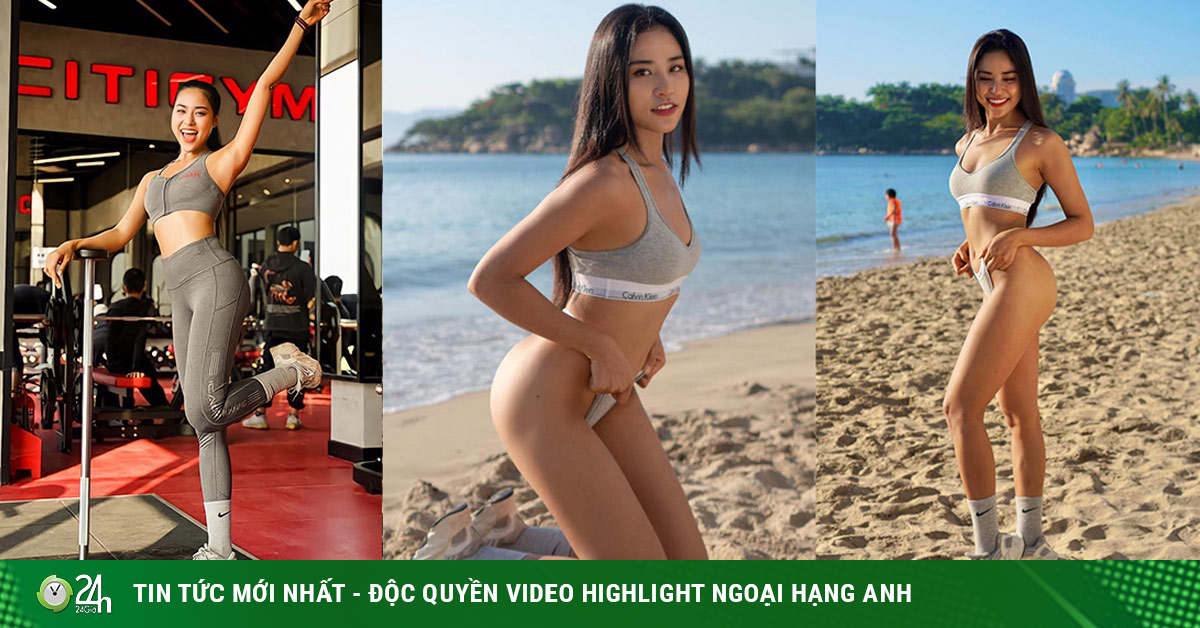 (Sports News) Possessing a hot body and a sexy butt thanks to her hard work in the Gym, Ngo Thi My Hoa is one of the outstanding beauties at the Miss Sports Vietnam 2022 contest.

Hot girl My Hoa gym helps hot and sexy body:
Ngo Thi My Hoa is one of the attractive faces at the Miss Sports Vietnam 2022 contest. The beauty from Nha Trang city (Khanh Hoa province) has a hot body, a charming third round with measurements. 94 cm. To achieve this, My Hoa has been working hard at the Gym for more than 5 years.
"Ever since I entered college, I have been going to the gym. Before, I quite liked this subject, but because the conditions in the countryside did not allow it, I couldn't practice until I went to the city to study. I really want to experience, learn and discover myself and the power of my body," My Hoa shared.
When I first came to the Gym, My Hoa confided that she had many difficulties because she had no knowledge, didn't know where to start, how to practice and couldn't afford to hire a coach.
"This is something that most beginners often encounter, which can easily lead to discouragement. My motivation is to see lots of beautiful pictures of fitness models. I was very passionate about a toned and healthy body, so I persevered in pursuing it, even though at that time I completely practiced on my own in the beginning," the 23-year-old hot girl recalls.
In the first stage of training, due to rambling and unscientific eating, My Hoa gained nearly 10 kg, her body was full of excess fat. After a period of seriously learning about diet as well as consulting exercises from professional coaches, she gradually regained her balance.
"Thinking back, the process of training to have a satisfactory body like my present is very arduous due to self-training, summarizing what is appropriate and optimal. From the times when I was wrong and right, I learned a lot of experience, and at the same time simplified my training and nutrition knowledge, "said My Hoa.
The beauty shared, Squat is the most difficult movement to do correctly. To be able to practice this movement correctly, it took her more than a month thanks to experienced people to show how to feel the muscles and correct posture. But also thanks to this perseverance, My Hoa owns an impressive third round.
My Hoa revealed that she practices sports every day of the week. She starts her day with Yoga. In the afternoon, we will go to the gym and alternate Pilates exercises at the end of the session to increase efficiency as well as to stretch.
Having encountered many difficulties when she first started coming to the Gym, My Hoa is very enthusiastic to help those who are new to this subject. However, she believes that she still has to learn a lot to be a professional coach.
"Sport really changed me about everything. Before, I was very self-deprecating about my appearance, negative thinking and self-loathing made me become taciturn. Since coming to sport, I have become optimistic, cherish and love my body, open to everyone around me. Sports help me have the body of my dreams to get in touch with the modeling business," she said.
Because of her beautiful face, impressive smile, and energetic body, My Hoa has become one of the most beloved names at the Miss Sports Vietnam 2022 contest.
Sharing about the reason for participating in the Miss Sports Vietnam 2022 contest, My Hoa said: "This is a contest for girls who are passionate about exercise and healthy lifestyle, which is very suitable for me".
"I want to bring the story of changing my appearance and personality through sports to share with everyone, motivating those of you who want to change but still don't know where to start and the importance of sports. of movement for everyone's life. This contest also helps me learn a lot of practice knowledge from other contestants," the beauty said.
My Hoa plans to study more Fitness courses in the near future. Besides, she cherishes the desire to go abroad to gain more knowledge from developed countries.
Source: https://tcdulichtphcm.vn/the-thao/hot-girl-phong-gym-my-hoa-chia-se-bi-quyet-tap-vong-ba-34nong-…Source: https://tcdulichtphcm.vn/the-thao/hot-girl-phong-gym-my-hoa-chia-se-bi-quyet-tap-vong-ba-34nong-bong34-c28a35804.html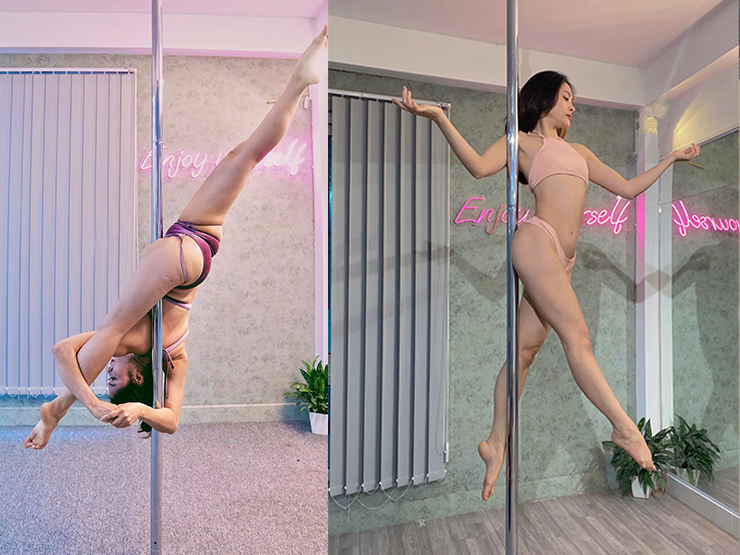 (Sports news) Hot girl Thu Nga was banned by her family, giving up her job in the media to become a pole dance teacher "thousands of people love".
According to Le Phong (Ho Chi Minh City Tourism Magazine)
.