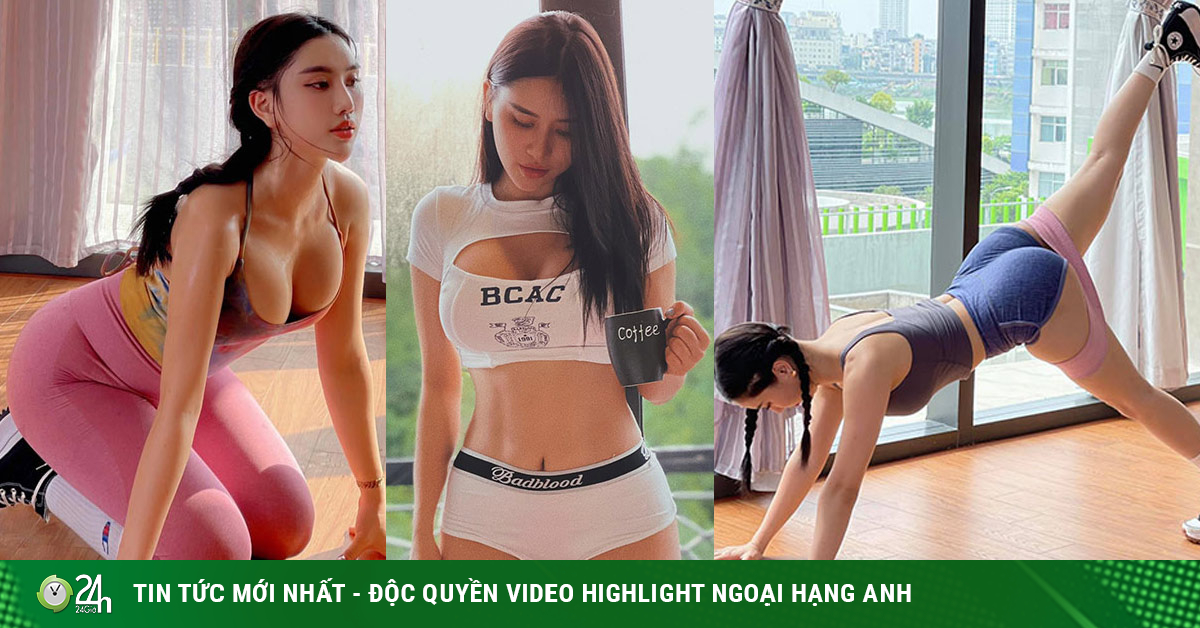 (Sports news) Famous female fitness coach Trang Le made a clip sharing a series of favorite exercises for her upper body to help her own a hot "hourglass" body.

Trang Le's favorite exercises to help the upper body slim and toned:
Trang Le (real name Le Thu Trang), also known by the nickname "Trang Tracy", is a very famous Gymer cum Fitness and Gym coach in Vietnam. Not only owning a fiery 97 cm round, hot girl 9x also makes men flutter with a standard "hourglass" body such as a slim waist, shoulders, toned, well-balanced and extremely strong arms.
Trang Le has a hot "hourglass" body thanks to good exercises for the upper body
According to Trang Le, in order to have such a great upper body (waist, shoulders, back, arms, …), the beauty has gathered 8 years of experience in pursuing her Gym to be creative and selective. Exercises specifically for the upper body.
Recently, the famous female coach made a clip to share her favorite exercises for her upper body with everyone.
"These are exercises specifically for the upper body, helping to activate the shoulders, arms, back and chest, thereby helping me have a toned, slim, not ugly upper body.
Among these are Trang's favorite exercises such as the Under Arm Reach, a full-impact exercise on the shoulders and waist. Although it is quite tiring, it has a very good effect on the waist, much more than the exercises people usually see in gyms.
Hot girl 9x owns three outstanding measurements of 87-63-97 cm
An important note for everyone is that we need to warm up carefully the shoulder joint because this is the part that is very prone to injury and will take a long time to recover if an injury is encountered. Besides, there should be an exercise mat to reduce hand pain and pay attention to muscle contraction while practicing", Trang Le said.
The hot girl from the Gym village affirms that as long as you practice the correct technique as instructed in the clip and persevere in practicing regularly for a month, the practitioner will definitely have a much stronger hand.
In particular, Trang Le revealed that these exercises she has accumulated, arranged the best to avoid rough or big shoulders, so the girls can practice without worry.
She often shares her favorite exercises with everyone, attracting a lot of views
"I hope everyone will continue to practice this exercise to get a really strong, toned and beautiful upper body," added Trang Le.
Some hot pictures of Fitness Coach Trang Le:
Trang Le owns a body of "thousands of people" thanks to 8 years of pursuing Gym
With expertise and dedication, the 9x beauty receives the trust of many young people who want to change their body
Source: https://tcdulichtphcm.vn/the-thao/hot-girl-lang-gym-trang-le-he-lo-chieu-tap-co-than-hinh-dong-h…Source: https://tcdulichtphcm.vn/the-thao/hot-girl-lang-gym-trang-le-he-lo-chieu-tap-co-than-hinh-dong-ho-cat-c28a19773.html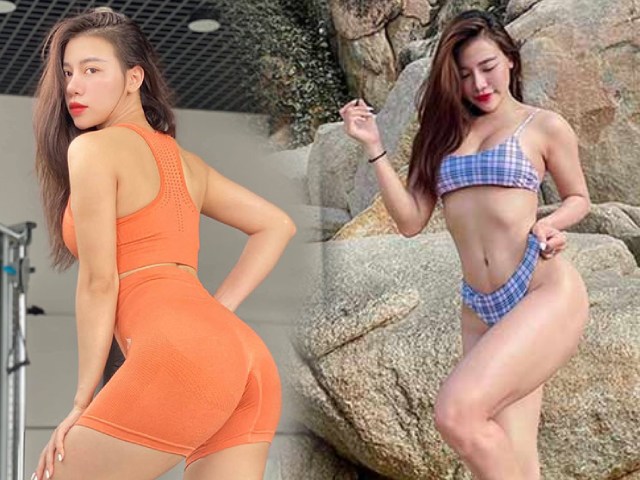 (Sports news) Beautiful and famous female Gymer Bui Khanh Huyen (Huyen Dior) reveals exercises that can be combined with…
According to Le Phong (Ho Chi Minh City Tourism Magazine)
.