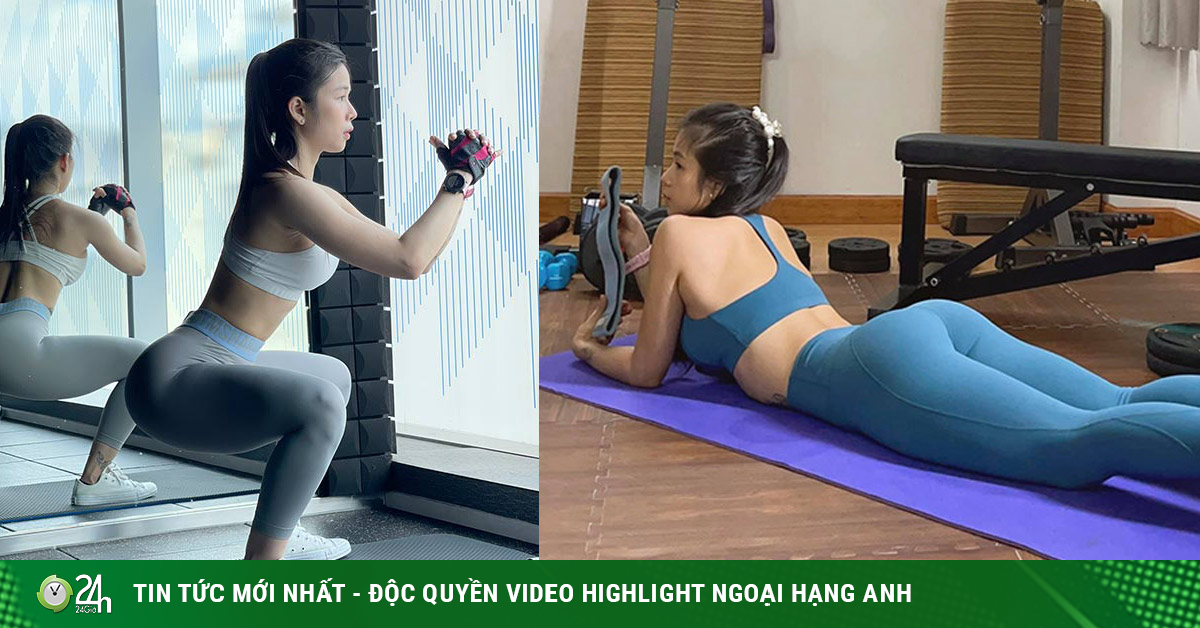 (Sports news) Instead of the usual sit-ups, female Gymer Thanh Nhan has her own, high-difficulty exercises to burn excess fat, especially with a small attractive waist.

Hot girl Thanh Nhan practices swinging and push-ups in the gym:
Having a standard, hot body and especially an "ant" waist is the dream of most girls. However, to achieve this goal requires regular practice and equally hard work. Even with some female Gymers, they not only practice the usual waist exercises but also accept to face the exercises with higher difficulty in order to have a beautiful body.
Thanh Nhan has a hot body, especially a small waist
With female Gymer Le Thi Thanh Nhan, she said that in addition to the usual exercises, the two exercises that she practiced hard to have a small waist of 58 cm like today are swinging the bar and push-ups.
"Two push-ups and swinging exercises strongly impact the upper body, specifically the back, chest and arms. For women, this exercise will help tone the upper body and increase fitness. Especially, it helps to make the back groove more beautiful thanks to the burning of excess fat and the extremely slim waist", shared the beautiful hot girl of the Gym Village in Ho Chi Minh City.
Swing is a challenging exercise for girls because it takes a lot of stamina and strength
They are quite effective exercises, but swinging and push-ups are very "picky" for practitioners, especially girls because these exercises require great hand strength and physical resources, not suitable for many people's physical condition. number of "pink balls".
Even for a girl known for her love of heavy exercises, being able to lift weights many times higher than her body weight like Thanh Nhan, this is not an easy challenge.
Push-ups are also Thanh Nhan's favorite movements in every training session
"These two exercises are very difficult for girls because the upper body of girls is much weaker than that of men. So this exercise will be very tiring. Sometimes I feel scared too. Besides, the technique is quite difficult, requires a lot of detail and is easy to make mistakes, especially the correct way to put your right hand, otherwise it will not be effective and you have to pay attention to how to breathe.
But when I think about the results I get after practicing, I try to overcome it", Thanh Nhan said.
It is known that this 23-year-old hot girl currently spends 5-6 days a week working out in the gym. In which, each exercise session she often practices swinging 50 times and push-ups about 100 times divided into 4-5 sets.
Because she loves sports too much, Thanh Nhan said that she still practices during holidays and New Year's Eve. Even during the Lunar New Year break, she will still spend time practicing thanks to a mini Gym that she designed at home with money.
Female Gymer born in 1998 is very popular in HCMC
Currently, Thanh Nhan has a social network channel with nearly 600,000 likes with hundreds of Gym videos, including clips that have attracted more than 700,000 views. Sharing her plan for 2022, the hot girl from the Gymnasium in Ho Chi Minh City said that she will try to develop her personal gym channel, prepare more new projects and develop her business.
Some impressive pictures of Thanh Nhan:
Thanh Nhan works out in the gym even on holidays and Tet
Source: https://tcdulichtphcm.vn/the-thao/hot-girl-phong-gym-thanh-nhan-vong-eo-34con-kien34-dang-nong-b…Source: https://tcdulichtphcm.vn/the-thao/hot-girl-phong-gym-thanh-nhan-vong-eo-34con-kien34-dang-nong-bong-nho-bai-tap-kho-c28a23250. html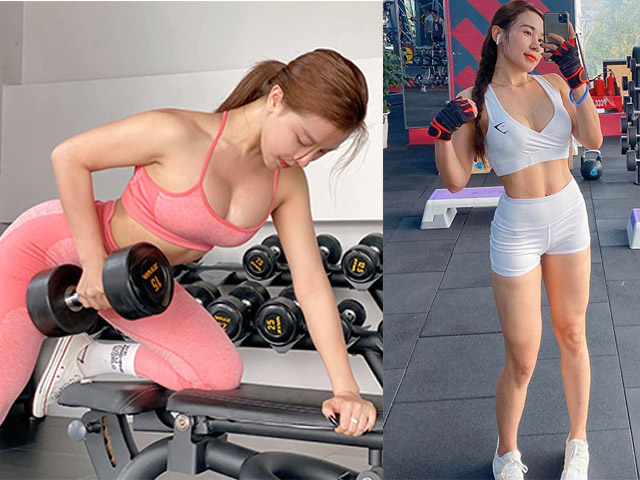 (Sports news) The "terrible" hot girls like Huyen Dior, Kim Nguyen, Quynh Nguyen or My Tay have had "fever" clips…
According to Le Phong (Ho Chi Minh City Tourism Magazine)
.