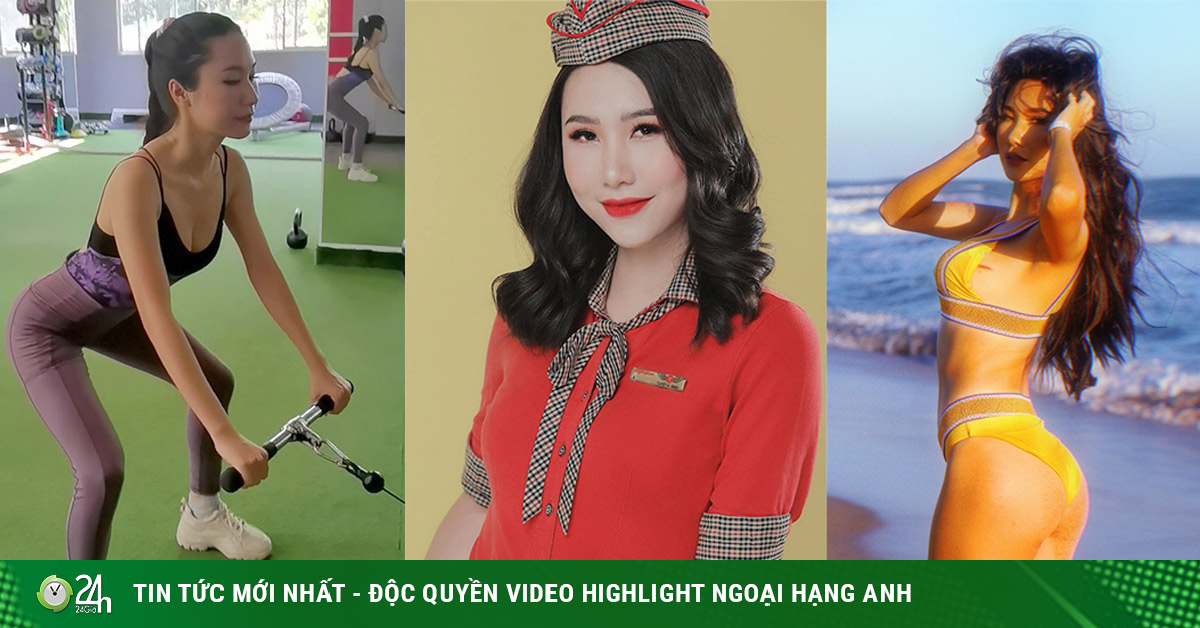 (Sports news) From a thin, weak and sick girl, air hostess Ngoc Tuyet "makeover" completely thanks to the Gym to come to the Miss Universe 2022 contest with an extremely hot body. .

Beautiful flight attendant Ngoc Tuyet works out in the gym
Nguyen Thi Ngoc Tuyet is considered as one of the outstanding contestants of the Miss Universe 2022 contest. The beautiful head hostess from Nam Dinh has a bright appearance, a good-looking face, a height of 1m69 and the same measurements. Highlight 86-62-92cm.
Known to have such a hot body, Ngoc Tuyet has been with the Gym for many years.
"I started going to the gym when I entered college. At that time, I worked as a receptionist at the gym, so in my free time, I asked the coaches to guide me to practice. Since then, I gradually fell in love with this subject, "said Ngoc Tuyet.
The beauty born in 1995 said that during the time of social distancing because of the epidemic, she practiced very seriously and regularly every day: "It is the gym that has helped me not only have good health but also a full spirit. energy, love life and overcome difficult times of the epidemic".
Ngoc Tuyet revealed that she used to have a bursitis of the wrist joint, a phenomenon of lumps on the wrist joint. Thanks to proper exercise, that tumor has now disappeared and is no longer a hindrance in her daily life.
"Of all the exercises, my favorite is the Squat. I can carry weights and squats forever and never get bored. However, I fear the most is the plank. It's really difficult to balance the whole body with just abs, "said Ngoc Tuyet.
Passionate about Gym, the beauty spends 6 days a week practicing. She divides and exercises muscle groups appropriately every other day of the week, combining muscle relaxation to avoid muscle tension, and operates without pain and cramps.
In addition, the diet is also very interested by Tuyet with eating lots of vegetables, drinking lots of water, supplementing protein, avoiding foods high in fat and harmful fats. Ngoc Tuyet said that she absolutely does not fast and exercise too much.
Besides the gym, the beauty also loves swimming, jogging and badminton.
"Before, my body was very weak, I looked lifeless. In addition, her job as a flight attendant also affects health when the pressure changes continuously. Thanks to regular gym exercise, my health has improved better and helps me do the work I love."
"My appearance has also changed a lot in terms of muscles. From someone who has a thin body but still has a lot of belly fat, now I have abs and no longer accumulate excess fat like before. Round 3 is also much improved and firmer than before. I am very satisfied with my current body and measurements," Ngoc Tuyet said happily.
Coming to this year's Miss Universe, Ngoc Tuyet said she wanted to tell her story further, reaching more people with a positive message: "Ordinary people, even extraordinary people. , can do extraordinary things."
The hot girl from Nam Định revealed that she had prepared quite well for Miss Vietnam 2022 in all aspects such as physique, performance skills, posing in front of the camera, presentations, foreign languages, how to communicate in front of the crowd so that really attractive.
In the coming time, Ngoc Tuyet said that she will continue her inspirational journey, going to faraway places, to the end of the country to help those who are still in difficulty, helping children who are not able to go to school, lack of knowledge. knowledge and no conditions for development.
Besides, she also wants to share the importance of sports with everyone: "The more I grow up, the more I see the importance of sports, so I hope everyone will appreciate it. my health right now. Having health is having everything", Ngoc Tuyet added.
Source: https://tcdulichtphcm.vn/the-thao/nu-tiep-vien-hang-khong-nong-bong-thi-hoa-hau-hoan-vu-bien-hin…Source: https://tcdulichtphcm.vn/the-thao/nu-tiep-vien-hang-khong-nong-bong-thi-hoa-hau-hoan-vu-bien-hinh34-nho-gym-c28a29999.html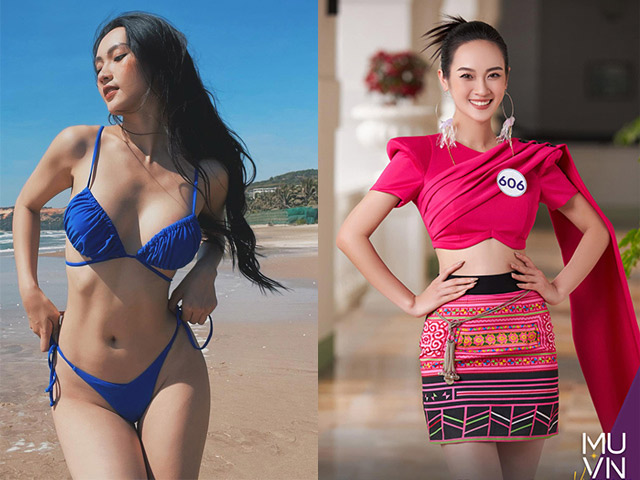 (Sports news) Hot girl Vu Thuy Quynh caused a "fever" in the preliminary round of the Miss Universe 2022 contest because of her bright appearance, hot body thanks to gym training and costumes inspired by…
According to Le Phong (Ho Chi Minh City Tourism Magazine)
.