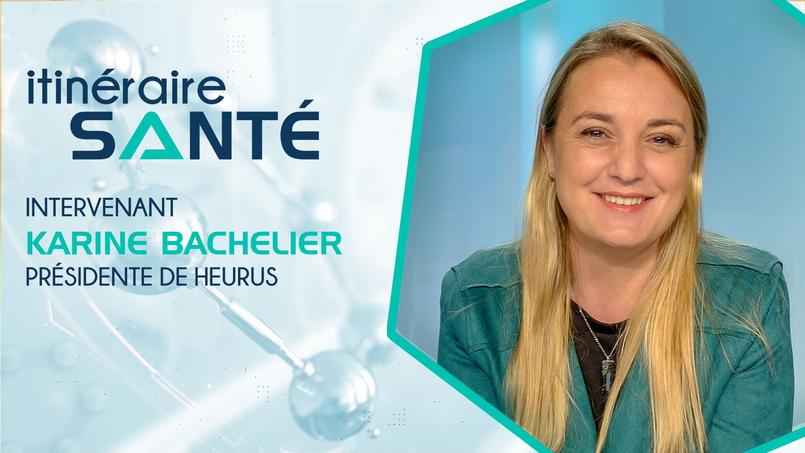 Heurus welcomes independent or vulnerable seniors thanks to personalized support adapted to each individual's needs. Residents rent an apartment and benefit from the same services, assistance and support for the loss of autonomy on a daily basis and on an individual basis.
An innovative model in the sector
Created in 2013, Heurus has implemented an innovative model. Karine Bachelier, president of Heurus, wanted to create a senior service residence format focused on taking care of people rather than hotel needs.
Behind Heurus is also the desire to offer an alternative to Ehpads by approaching the needs of seniors as closely as possible. The plurality of the offer and the quality of the support make it possible to meet the real needs of vulnerable seniors.
Thanks to these services, Heurus is renewing the sector and offering new care for seniors, as well as a new perspective on old age by putting people at the center.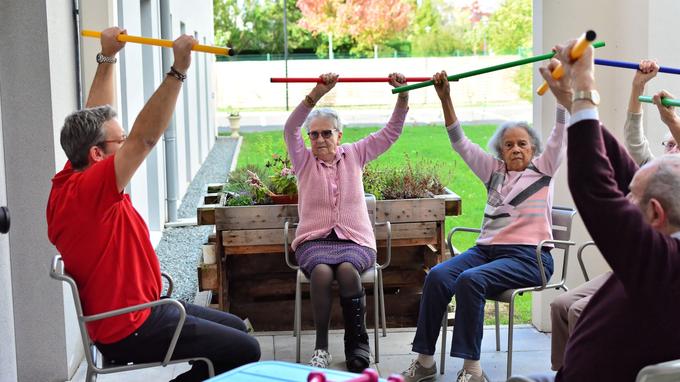 A unique and identical service package for all residents
Heurus has implemented a model based on a single and identical service package for all residents. This service pack includes a 24-hour presence of the concierges, administrative assistance, breakfast served every morning, and one hour of weekly cleaning allowing increased prevention with regard to the person. A nurse is also present every morning to coordinate medical appointments. His presence is essential for families who do not have to worry about logistics and can devote themselves to moments of joy and sharing. All the services offered are intended to secure, support and protect residents while guaranteeing their freedom.
To avoid loneliness and allow strong moments of socialization, Heurus organizes collective activities and snacks every afternoon which punctuate the residents' days. Beyond the harmonized service package for all, Heurus offers an individualized support service with personal assistance services to support the loss of autonomy such as toilet assistance; as well as access to the restaurant and laundry maintenance.
Prevention of loss of autonomy and benevolence
By providing more freedom than in Ehpads, Heurus allows seniors to remain independent on the tasks with which they are still comfortable.
Catering is free, so everyone can decide to cook in their apartment or have their meals with other residents. For the toilet, the logic is the same. The teams support the seniors while letting them do what they are still able to do.
Heurus therefore focuses on preventing and anticipating loss of autonomy. Anticipating is both preserving the resident and his entourage, which considerably reduces the psychological burden on everyone. Heurus has established itself as a model of benevolence and thoughtfulness by focusing on the search for well-being. Seniors are never alone and life in residences is made simple and pleasant. This cocoon allows the elderly to regain their autonomy and their self-confidence; this undoubtedly explains the excellent satisfaction rates of residents.
A team of empathetic employees
Professional empathy is the keystone of the model. The employees of the residences are carefully chosen in order to best meet the needs of the residents. They must appreciate the elderly. Upon arrival, they are also subjected to an aging simulator in order to understand and put themselves in the shoes of seniors. The team has two goals. On the one hand, work on professional empathy, label it and disseminate it. On the other hand, work on isolation and social interactions. More than know-how, Heurus focuses on interpersonal skills, providing a warm atmosphere in the residences, as well as constant support. For example, in the event of an accident, a Heurus employee will come to the hospital to bring their belongings to the isolated resident. The logic of Heurus is to be as close as possible to its residents without infantilizing them.
Upcoming creation of a label
Heurus did not wait for the promulgation of the "Grand ge et autonomy" law, scheduled for early 2021, to create an innovative model. Since 2013, Heurus has been working against overpopulation in Ehpads. While it is estimated that the number of elderly people will quadruple between 2020 and 2024, it is urgent to find solutions and alternatives in order to anticipate this situation.
Still in this logic of innovation, Heurus has just been labeled by France Parkinson. One of Heurus' objectives is to create a form of label on professional empathy to mark its positioning in the sector and disseminate its practices.
---
Content designed and delivered by Delta Direct Live. The editorial staff of Le Figaro did not participate in the production of this article.
---
.