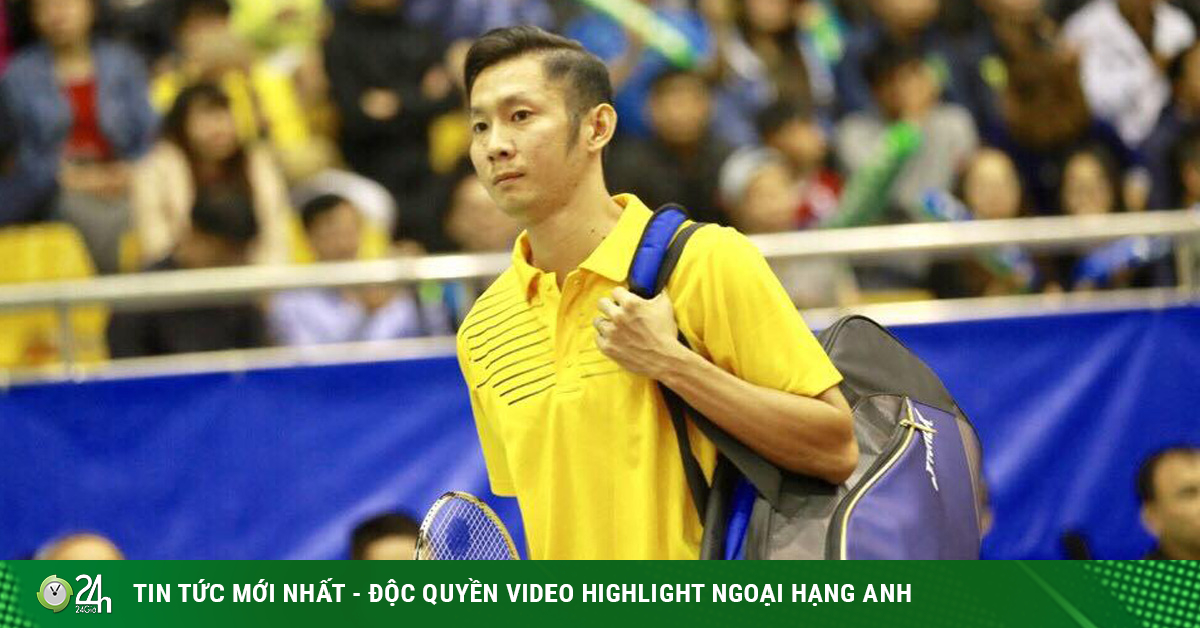 (Sports news, badminton news) Losing to Le Duc Phat at the final of the national badminton tournament in 2021 is only the third time Nguyen Tien Minh has lost the championship in the past 19 years.

Vietnamese badminton has just received a surprise when 23-year-old player Le Duc Phat excellently overcame the monument Nguyen Tien Minh in the final of the national individual badminton tournament 2021 to take the throne.
Tien Minh won 16 national championships after 19 consecutive years
With a very good physique and a height of up to 1m86, Duc Phat unleashed powerful smashes to win the first set 21-19. Tien Minh played brilliantly to win 21-10 in the second set before Duc Phat exploded to bring a suffocating 21-19 victory in the third set and was crowned.
However, for some spectators, this result is not really too shocking because Tien Minh is 38 years old this year, while Duc Phat has the most youthful strength and the most "huge" height in the Vietnamese badminton village. In addition, Duc Phat's overthrow had been signaled before when this player once defeated his senior with a bold score of 21-10 and 21-9 in a final of the movement tournament at the end of 2020.
Despite the defeat, Tien Minh still received a lot of admiration with his technical style of play and world-class rescue flight situations. Many times, the old general born in 1983 has shown a remarkable physical source with durable bridge matches that made Duc Phat let go of his racquet and gasped.
Duc Phat overcame Tien Minh to win the national championship in 2021
In particular, Tien Minh showed a spirit of competition worth learning when, despite being led 13-20 in the final set, he still focused on scoring 6 points in a row, almost creating an unimaginable comeback without love. Unfortunate skipping situation at the decisive score. The pressure and difficulties that Tien Minh created made Duc Phat burst into tears after winning.
Even more remarkable, this is only the 3rd loss after 19 consecutive years Tien Minh raged in the national championship. Specifically, the Ho Chi Minh City player has had 16 championships from 2002 to present. In which, Tien Minh lost the title three times to Nguyen Quang Minh (2003), Pham Cao Cuong (2016) and recently to Le Duc Phat (2021).
It is not an exaggeration to think that although Duc Phat was crowned champion, but Tien Minh won in the hearts of fans when he fully demonstrated his world-class qualities such as technique, bravery, and professional spirit. and amazing endurance.
The 23-year-old player has powerful smashes thanks to his height of 1m86
With these things, the Vietnamese feather claimants questioned whether Duc Phat's victory was enough to help the country's badminton turn to a new page, no longer under the great shadow of Tien Minh, which that the living legend of the Vietnamese badminton village has longed for for many years.
Commenting on his junior, Nguyen Tien Minh said: "Duc Phat is constantly improving, playing much better every time we encounter each other. Her fighting style is different from mine. Phat focuses on powerful and powerful attacks thanks to his ideal height.
However, it is not possible to accurately comment on Duc Phat at this time. He needs to compete in at least 10 international tournaments in a row to see his progress, level and bravery in the big playground. But like the current Covid situation, without being able to compete much, Vietnam's badminton will only lag," said Tien Minh.
Tien Minh believes that Duc Phat needs to be tested at least 10 consecutive international awards to be able to accurately assess his talent.
Besides, the 38-year-old general also commented on his loss to Duc Phat: "I'm a bit sorry because in the first and second half I had a chance to win but couldn't. But I'm also old now, playing with passion and having fun, no matter what.
However, I always try my best, so even if I meet younger juniors, they are not focused, and can perform excellently at least 95% of their form, they will definitely not win against me. This is also the spirit that I want them to show every time they step out onto the field. I want the player to beat me to be worthy to become a new hope for the country's badminton," added the Ho Chi Minh City player.
Immediately after this tournament, Vietnamese badminton players continued to compete at the 2021 national team championship also held in Bac Giang.
Source: https://tcdulichtphcm.vn/the-thao/lich-su-cau-long-vn-co-sang-trang-khi-tien-minh-lai-thua-o-chu…Source: https://tcdulichtphcm.vn/the-thao/lich-su-cau-long-vn-co-sang-trang-khi-tien-minh-lai-thua-o-chung-ket-c28a21113.html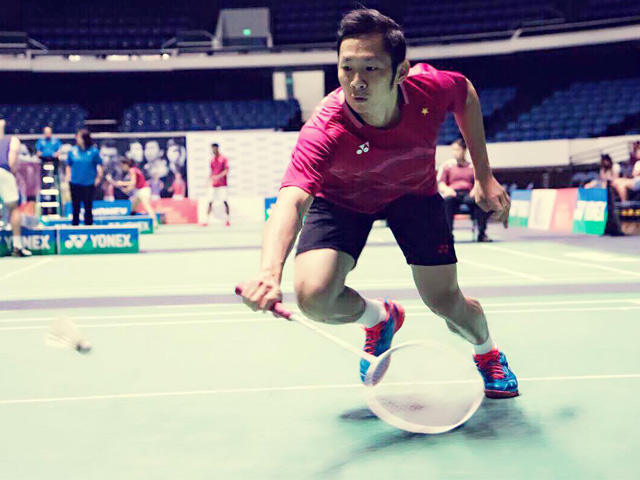 (Sports news, badminton news) Despite the spectacular rescue flights, Nguyen Tien Minh still has to succumb to the youth…
According to Le Phong (Ho Chi Minh City Tourism Magazine)
.