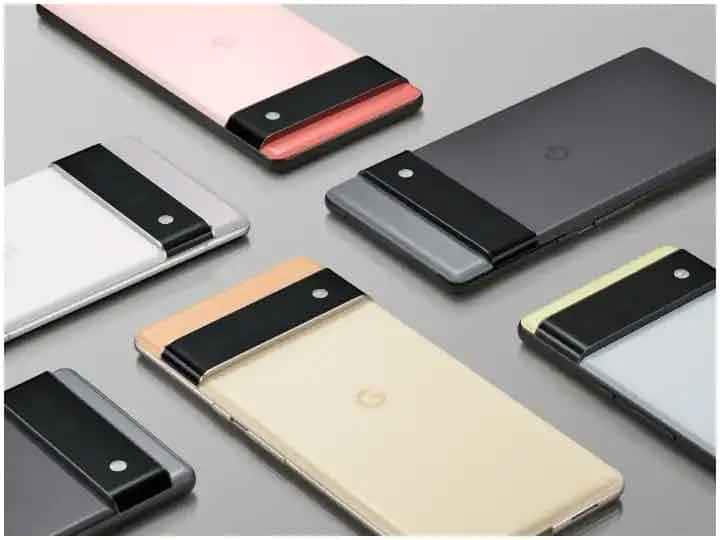 Google Pixel 6 Launch: Google Pixel 6 and Google Pixel 6 Pro are going to be launched today. The launch event will start at 10.30 pm Indian time. It will be livestreamed online. You can watch it live on the Made by Google YouTube page. Even before the launch, some features of both the phones have been leaked. Both the smartphones will be equipped with Google's latest Tensor chip, with this Titan M2 security chip has been given in the phone. The phone has been optimized for efficiency, making it 80% faster than the Snapdragon 765G processor of Pixel 5.
Both Google Pixel 6 and Google Pixel 6 Pro will get a 50-megapixel primary camera, which will capture 150% more light than the old Pixel smartphone. With this, the phone will get a 12-megapixel ultra-wide camera. Both phones will get 30W fast charging support, but Pixel 6 Pro will also get 23W wireless fast charging support, while Pixel 6 will come with 21W wireless fast charging support.
Kinda Coral, Sorta Seafoam and Story Black color options will be available in Google Pixel 6 phone. Google Pixel 6 Pro will be available in the phone in Cloudy White, Sorta Sunny and Stormy Black color options.
it could be the price
The price of Google Pixel 6 phone can be $ 849 (approximately Rs 64,000) and the price of Google Pixel 6 Pro can be $ 1,099 (approximately Rs 82,900). The Pixel Stand 2 wireless charger will cost $79 (approximately Rs. 6,000).
Read also:
Apple Launch Event 2021: New MacBook Pro launched with great features, AirPods 3 will be priced in India
Smartwatch: This special smartwatch launched for just Rs 1899, will take care of your health like this
.