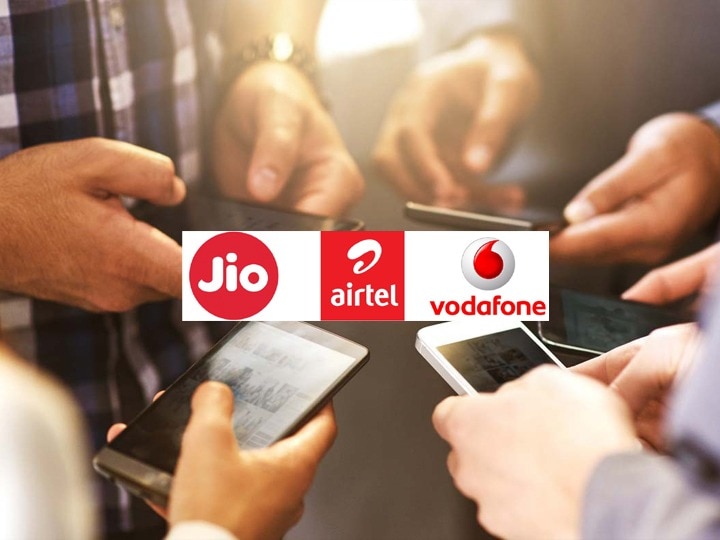 If you do not use too much internet, then expensive recharge plan is harmful for you. Today we are telling you about such a cheap plan in which users will get the facility of data and free calling at a very low price. Jio, Airtel, Vi and BSNL are offering such cheap plans to you. You will get these cheap recharge plans for less than 100 rupees. Most of these plans are of 28 days validity in which free calling is available. If you want, you can also take a data only plan in a recharge of less than 100 of these companies, in which you will get up to 12 GB of data. You can get a plan with calling or data benefits according to your need. Let us know the complete details of these plans.
Jio K recharge plan– First of all, let's talk about Jio's plan in which you will get talk time of Rs 10 in the recharge plan of 11 rupees. You can get this recharge done through Jio website or app. In addition, Jio also offers talk-time benefits plans of Rs 20, Rs 50 and Rs 100. At the same time, the jio data plan comes in 11 rupees, 21 rupees, 51 rupees and 101 rupees. In these plans, you have been given 1 GB, 2 GB, 6 GB and 12 GB data limits. The validity of the plan will be 28 days.
Airtel Recharge Plan- For 45 rupees, 49 rupees and 79 rupees, you will get Airtel's 28-day validity wall plan. Talk about Airtel's 48-rupee data plan, so 3 GB of data is available for 28 days. At the same time, 12 GB of data is available in the data plan of 98 rupees.
BSNL Recharge Plan- You get 3 GB high speed data and 90 days validity in recharge plans of Rs 94 and Rs 95. In this plan you are getting 100 free voice minutes. You can call any other network with this plan. However, this plan is only for Delhi, Mumbai.
Vi Recharge Plan- Vodafone Idea comes with a calling plan of Rs 49, Rs 59, Rs 65, Rs 79 and Rs 85, in which it gets 28 days validity. You get 400 MB and talk-time offers in it. At the same time, the data plan of 48 rupees has a validity of 28 days, with this you will get data of 48GB data. The company's Rs 98 recharge plan is getting 28 days validity with double data, up to 12GB of data is available in this plan.
.