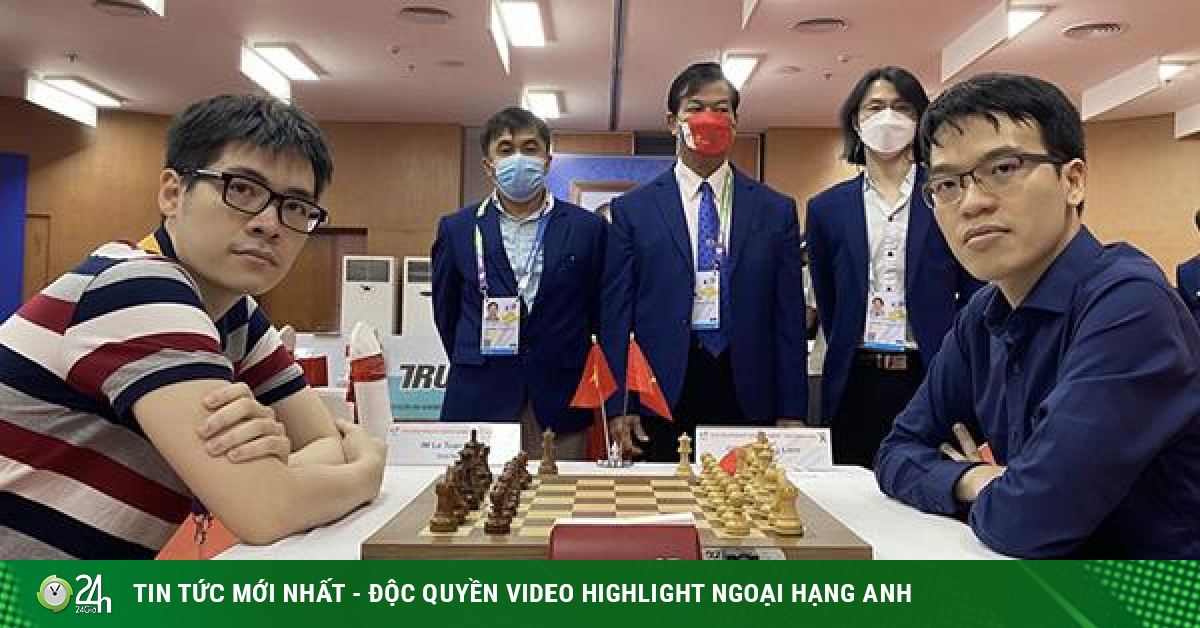 The fact that Hanoi player Le Tuan Minh has just become Vietnam's 13th international male grandmaster in chess is really good news for professionals. But after this achievement, it will take unremitting efforts for Vietnamese chess, including Hanoi chess, to continue to have more international grandmasters, commensurate with its potential.

3 more years to qualify
Earlier this year, the world's top Japanese-American player Hikaru Nakamura said that Le Tuan Minh had long reached the level of an international grandmaster. As for why it was not until the first days of this July that they met the criteria to be awarded the title of international Grandmaster is a long story.
Even in 2017 and 2018, Le Tuan Minh won two international Grandmaster standards thanks to his good performance at the HD Bank International Chess Tournament taking place in Vietnam. Since then, this player born in 1996 has been evaluated as soon to win the third standard to be named an international Grandmaster in standard chess content.
But in some international tournaments later, when there was an opportunity, he could not take advantage. Then the COVID-19 epidemic has significantly limited the opportunity to compete directly at international chess tournaments for Le Tuan Minh's international Grandmaster standard. That made his process of winning the international Grandmaster qualification significantly slowed down. Also during the time when he could not go abroad to compete due to the COVID-19 epidemic, Le Tuan Minh still honed his ability in online chess and blitz tournaments.
Player Le Tuan Minh (left) competes at SEA Games 31.
At the 31st SEA Games, when he was able to compete directly in the contents of fast chess and blitz chess, Le Tuan Minh proved his position by winning 2 gold medals, in which, the individual gold medal in the content of blitz chess came from defeating the piano. Le Quang Liem in the final match.
Despite affirming his talent in fast chess and blitz chess at international playgrounds, winning the third standard to qualify for the title of International Grandmaster in standard chess is still the top goal of the team. The Hanoi player used to play for this Binh Duong. Hanoi Sports Industry with the role of Hanoi Sports Training and Competition Center and Le Tuan Minh's family are also enthusiastic about this goal. That's why after the 31st SEA Games, the preparation steps for Le Tuan Minh to compete at the Philadelphia International 2022 (USA) were completed by the parties. In particular, Le Tuan Minh competed in the tournament with the budget while the mother of this player also accompanied with self-sufficient funds to support her children.
Le Tuan Minh's performance at the tournament was really satisfactory when he was unbeaten, ranked third, and won 7 points after 9 games like the 2 previous players. His performance in the tournament also exceeded the regulatory mark of 2,600. Along with achieving a number of other criteria, the Hanoi player has won the final standard to be awarded the title of International Grandmaster.
Thus, Le Tuan Minh became the 13th international male grandmaster of Vietnamese chess. The previous 12 international grandmasters were Dao Thien Hai, Tu Hoang Thong, Nguyen Anh Dung, Cao Sang, Nguyen Ngoc Truong Son, Le Quang Liem, Bui Vinh, Nguyen Huynh Minh Huy, Nguyen Duc Hoa, and Tran Tuan Minh. , Nguyen Anh Khoi, Nguyen Van Huy. Particularly for Hanoi chess, Le Tuan Minh is the 4th male player, after Bui Vinh, Tran Tuan Minh and Nguyen Van Huy to become an international grandmaster. That is also the next good news for the capital's chess after an athlete contributed 3/7 gold medals to the Vietnamese chess team at the 31st SEA Games.
Can not stop
International grandmaster Bui Vinh, who has also been Le Tuan Minh's teacher since he was a child, said that he was really excited and happy when the student had reached a new level in the world chess world. As Mr. Bui Vinh emphasized, with his strength, Le Tuan Minh was able to win the title of international grandmaster many years ago.
However, the fact that Le Tuan Minh met the standards to be awarded the title of an international grandmaster is also the motivation for the Hanoi Sports Training and Competition Center, who are responsible for the chess subject of the Center. Because from the annual budget, they have invested heavily in chess players with the potential to rise up, recognized at a level equivalent to their ability.
Even former Head of the Hanoi Chess Department Dang Vu Dung also said that the decision to invest in key players so that they can be awarded the title of International Grandmaster and contribute to Hanoi's chess, is really difficult. In particular, the most obvious is still to balance the funding from the budget to both maintain the activity of the subject and achieve the goal of winning the international Grandmaster and International Grandmaster standards for key players.
Having the 13th player to become an international Grandmaster is good news, but the people in charge still want more. Because long ago, everyone understood that if there was enough money to invest in training and international competition, Vietnamese chess would have more than double the number of male and female international grandmasters. Therefore, more solutions are still needed to quickly have more male and female international Grandmasters. As shared by Vice President of Vietnam Chess Federation, in charge of chess (General Department of Sports and Sports) Nguyen Minh Thang, the position of chess is evaluated in the number of international grandmasters and international masters. not necessarily achievements in tournaments. And to do that, of course, it takes a lot of work and property.
In the current solutions, in addition to the state budget, there have been many more sharing actions, from the family of chess players to jointly invest in players to attend more international tournaments abroad to adding more players. international tournament organizer right in Vietnam to create conditions for international competition, standardize titles for Vietnamese players. Recently, the participation of the Vietnam Chess Federation in organizing the international Grandmaster and International Grandmaster's standard tournament to be held in Hanoi and the upcoming similar tournament in Hanoi is considered a move. actively besides the annual HDBank international tournament – also the only tournament until 2022 to consider international Grandmaster standards, international Grandmasters held in Vietnam.
With Hanoi chess, international grandmaster Bui Vinh also pointed out many next faces capable of winning the international grandmaster standard, in which Tran Minh Thang (ever champion U8 world, won 1 Grandmaster standard). international general).
It is always a long and continuous journey with Vietnamese chess to affirm its potential and position through investment to have international Grandmasters and International Grandmasters. Therefore, the story of Le Tuan Minh becoming the 13th international male grandmaster of Vietnamese chess will not be stopped for long, but soon there will be another story about the next Vietnamese players to be awarded the title. International Grandmaster.
Le Tuan Minh was awarded more than 3,300 USD
With his achievements in the 2022 Philadelphia International Tournament, player Le Tuan Minh was awarded more than 3,300 USD as the top 2 players, with the same 7 points as him. In addition, he also added 13.3 elo from this tournament for a total elo factor of 2,527. (Minh Khue)
Source: https://cand.com.vn/Chuyen-dong-van-hoa/de-co-vua-viet-nam-co-them-dai-kien-tuong-quoc-te-i65950…Source: https://cand.com.vn/Chuyen-dong-van-hoa/de-co-vua-viet-nam-co-them-dai-kien-tuong-quoc-te-i659502/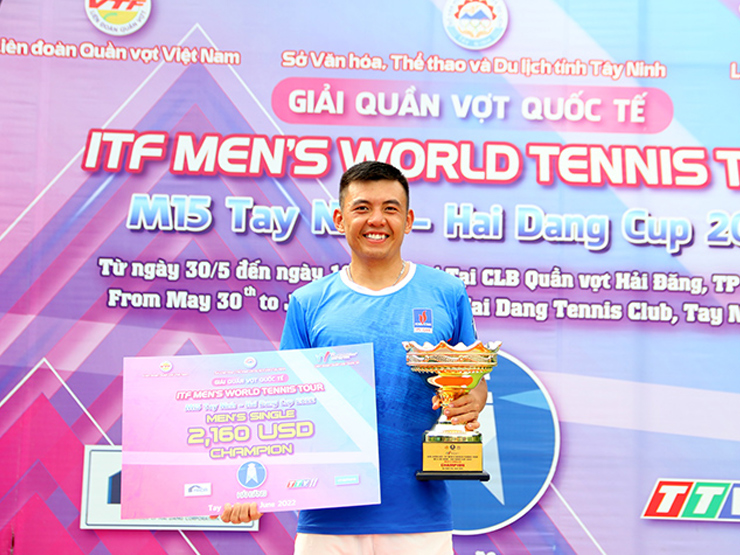 (Sports news, tennis news) Despite conquering a historic milestone for Vietnamese tennis on the ATP rankings, tennis player Ly Hoang Nam still plans to compete quite densely and…
According to Minh Ha (Police)
.