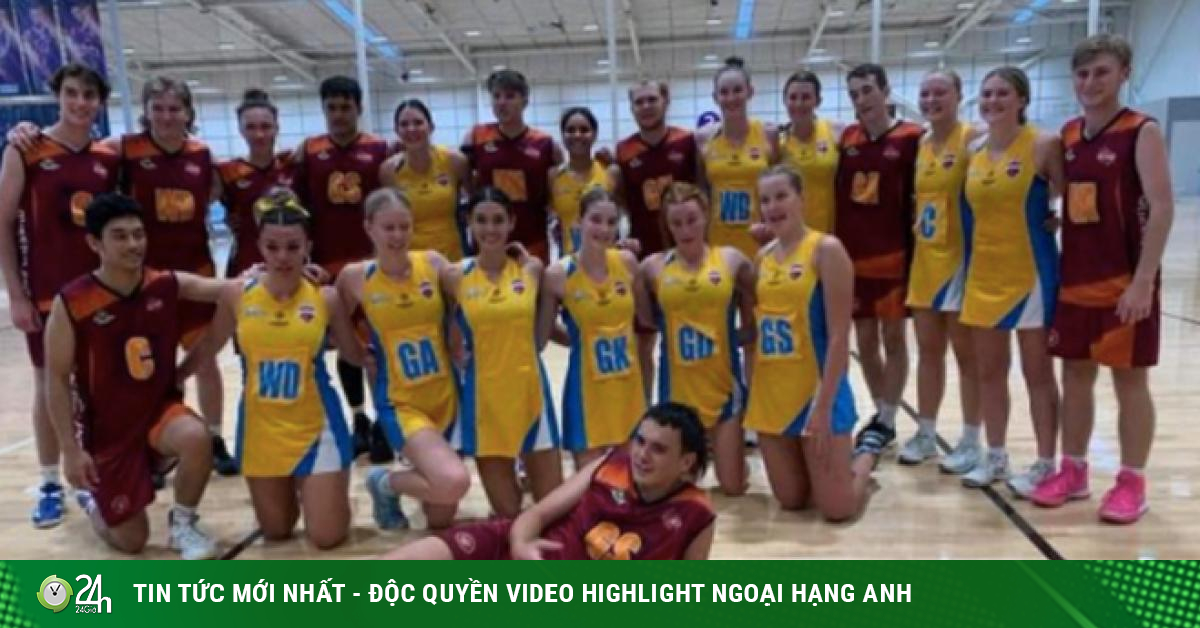 Sunday, September 26, 2021 10:30 AM (GMT+7)
(Sports news, behind-the-scenes news) Men's sports team has a controversial match with college netball girls.
Video of the controversial netball match in Australia:
The women's netball event for U18 teams in Brisbane, Australia ended in controversy. Because this is a gender-free tournament, the final is a match between the Queensland Suns men's team and the Bull Sharks female players.
Controversial netball match in Australia
Due to the difference in qualifications, physical strength and tactics, the Suns players easily defeated their opponent Bull Sharks with a score of 46-12, thereby stepping up to the convincing championship.
Many people will be surprised to think about why the men's team can play against female players, but this has been approved by the organizers. Because the Suns lacked male competitors, the club applied to join the women's tournament and was accepted.
There was no violation of the law, but the young players of the Suns men's team were criticized and booed by their opponents' families and spectators in the final.
NRL commentator and radio host Andrew Voss said it was "the cows …" to refer to the Suns men's team.
"It's crazy. How does one arrange a men's team to play against all the other women's teams and expect a fair fight? Especially at an age when players are still developing. It's not fair," player Cameron Smith, who plays for Melbourne Storm, told SEN.
Netball Queensland chief executive Catherine Clark again stressed that the women's team would benefit from going up against male players. "We knew we could build and develop the girls' skills by playing against the best male players," Clark told ABC.
A few points about netball
Netball, formerly known as women's basketball, is a sport played between two teams of seven players each. Netball is most popular in schools, played mainly by women. According to the International Netball Federation (INF), there are more than 20 million people playing netball in more than 80 countries. In 1995, netball became a recognized sport by the International Olympic Committee but was not a sport at the Olympics.
Currently, both men and women can play netball. In fact, mixed teams of both men and women are being approved because the basic principle of the game allows men and women to play against each other fairly. The rules of defense in netball make it impossible for male players to take advantage of their superior strength.
By law, each team is allowed to have 7 players on the field. Each player is assigned a specific position, from which he can only move within a certain part of the field. The player's shirt has one or two initials indicating this position. Only two positions allowed to stand in the shooting ring can score. Similarly, only two positions are allowed to defend within their own half to prevent the opponent from scoring. The other players are only allowed to move within two-thirds of the field, with the exception of the center position, who can move anywhere on the field except the hoop.
Source: https://tcdulichtphcm.vn/the-thao/tranh-cai-nay-lua-dan-sao-nam-thi-dau-ha-guc-doi-nu-ti-so-46-1…Source: https://tcdulichtphcm.vn/the-thao/tranh-cai-nay-lua-dan-sao-nam-thi-dau-ha-guc-doi-nu-ti-so-46-12-c28a16214. html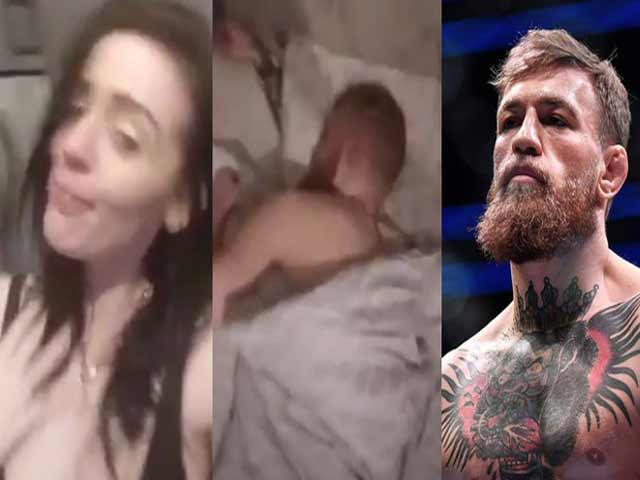 (Martial Arts News) Conor McGregor is suspected of revealing a "bed" clip with a young girl despite having a girlfriend and two children.
.