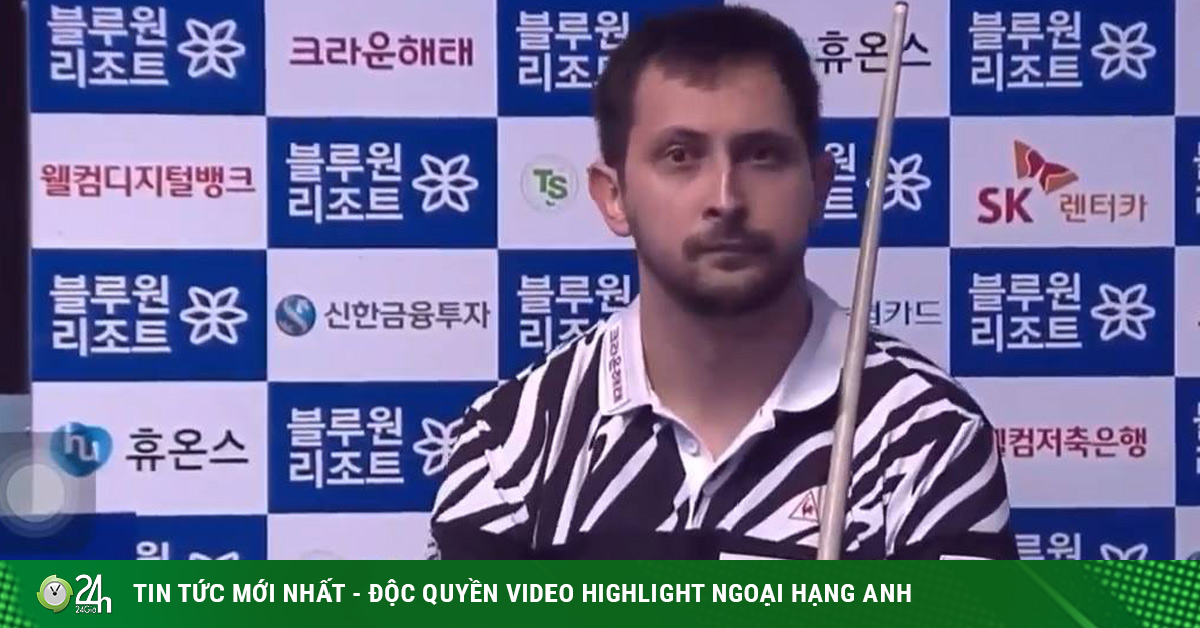 Friday, June 25, 2021 19:02 PM (GMT+7)
(Sports news, news three) At stage 1 of the 3-band carom tournament PBA Tour season 2021/22 with a championship of up to 100 million won (more than 2 billion VND) ended a few days ago, a situation happened that " wake up" the international billiards community.
Martinez's controversial muscle line in the semi-finals of stage 1 of the PBA Tour:
Specifically, this situation took place in the fourth set of the semi-final between two Spanish players, David Martinez and David Zapata. This is the decisive set for Martinez when he is leading 1-2 by the opponent after 3 sets and will be eliminated if the score cannot be leveled.
Martinez stops walking after a controversial hit in the semi-finals
However, when the score in this game was 3-3, Martinez's shot sent the white master ball across the sensitive red target ball, making it impossible for the referee (without a good viewing angle). immediately determine whether these two balls have touched each other or not. Meanwhile, Martinez stood very close to the table claiming he had a scoring shot.
After reviewing the game's camera, the referee declared Martinez not to score and the hit was returned to Zapata. In the next leg, Zapata had a series of 4 points to win 15-10 and win tickets to the final with the final score of 3-1.
Immediately after the match ended, the above situation immediately became a hot topic of discussion on three-band carom billiards forums. In Vietnam alone, this shot of Martinez has attracted hundreds of thousands of views and countless comments at each forum.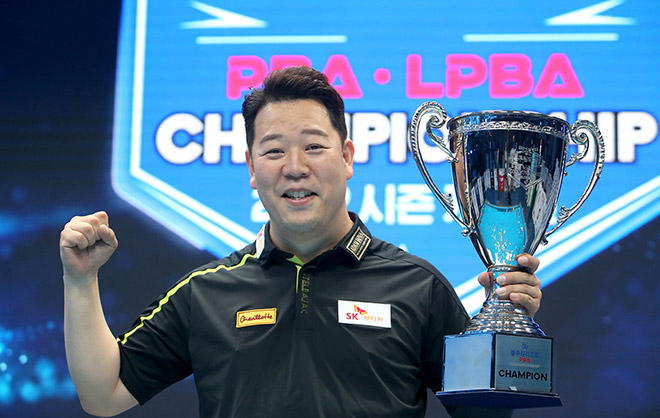 Kang Dong Koong won the championship more than 2 billion VND after defeating Zapata in the final
Notably, most fans after observing that the master ball caused the target ball to change its trajectory even if it was very small, so Martinez deserves a point and must continue his muscle turn. Others said that the referee made a mistake when he did not approach the table to have a more favorable viewing angle.
On the other hand, there are comments supporting the referee as well as saying that it is impossible for such a situation to think that David Zapata's ticket to the final is not worthy.
Talking about the tournament, after reaching the final, David Zapata lost dramatically to the representative of the Korean host country, Kang Dong Koong, after 7 sets. Thus, Kang Dong Koong became the first champion at this year's PBA Tour.
Source: https://tcdulichtphcm.vn/the-thao/tranh-cai-nay-lua-tai-giai-bi-a-the-gioi-vi-duong-co-ma-c28a96…Source: https://tcdulichtphcm.vn/the-thao/tranh-cai-nay-lua-tai-giai-bi-a-the-gioi-vi-duong-co-ma-c28a9612.html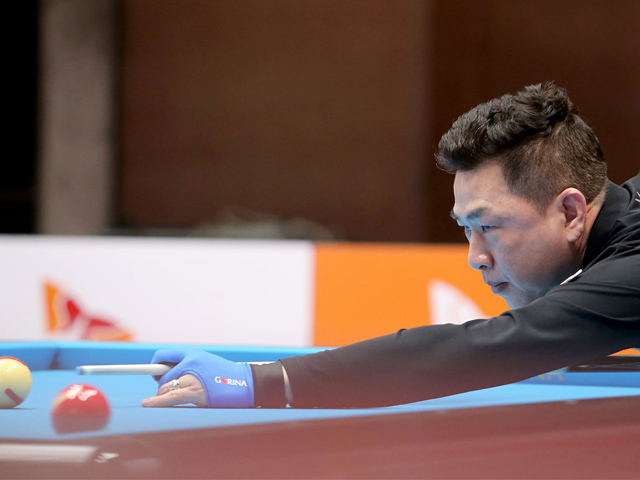 (Sports news, billiard news) Continuously causing a "fever" with impressive performances at stage 1 of the PBA Tour, Ma Minh Cam received…
.