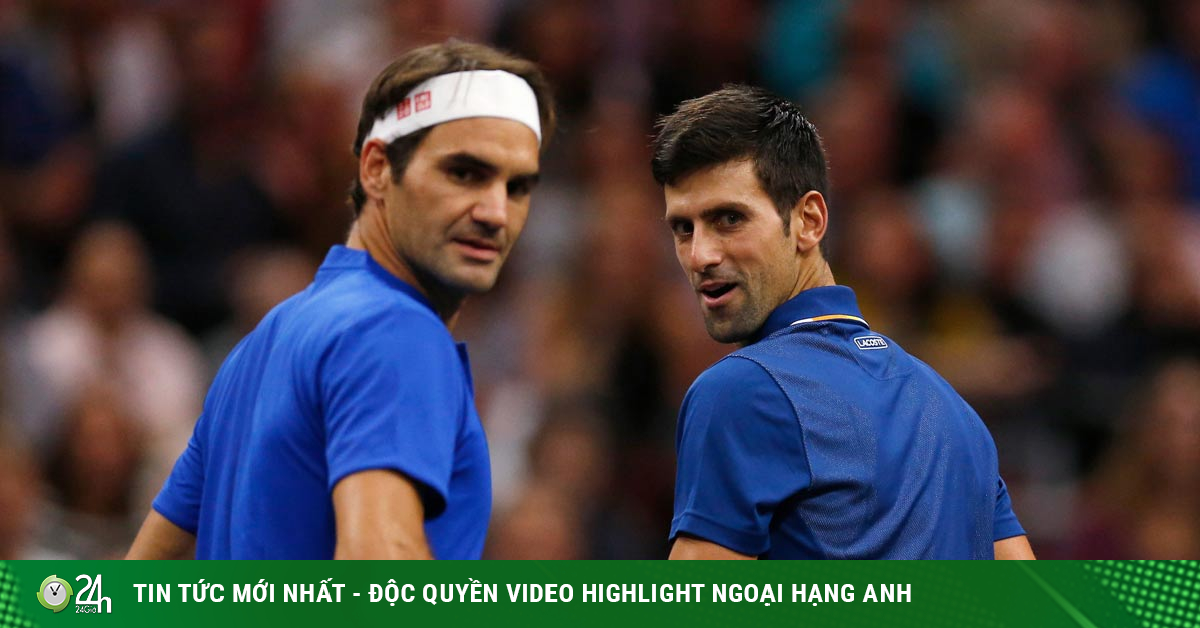 (Sports news, tennis news) Weekly tennis news from March 22-28: In the eyes of Patrick Mouatoglu, longtime coach of Serena Williams, Roger Federer seems to have no chance to win the 21st Grand Slam. Meanwhile, Novak Djokovic has just received very happy news.

Federer was "tricked" by teacher Serena not to dream of the 21st Grand Slam
Video of Roger Federer beating Marin Cilic in the men's singles final of the Australian Open 2018:
In a recent conversation on the LinkedIn social network, Patrick Mouratoglou – the longtime coach of veteran female tennis player Serena Williams commented pessimistically about the possibility of Roger Federer's success if the "Express train" returns in the middle. summer or early fall of this year.
Roger Federer was predicted by coach Patrick Mouratoglou to not be able to win the 21st Grand Slam before retiring
The 51-year-old French coach thinks that Federer is difficult to win the 21st Grand Slam: "The last Grand Slam title that Federer has since 2018 (Australian Open). He has only played three Grand Slams in the past two seasons and has announced he will not attend Wimbledon this year. I find it difficult for him to raise his number of Grand Slam titles."
Djokovic opened the door to attend the US Open even though he did not receive the Covid-19 vaccine
Video Novak Djokovic lost to Daniil Medvedev in the US Open men's singles final last year: Novak Djokovic is likely to compete in the US Open (US Open) this year after the New York government removed the Covid-19 vaccine passport requirement for athletes.
New York City Mayor Eric Adams lifted an executive order banning unvaccinated athletes from March 25. This is one of the decisions to restore community and economic activities based on the development of the Covid-19 epidemic in New York.
Novak Djokovic was "green lighted" by the New York government to attend this year's US Open
Djokovic is the defending US Open runner-up when last year, he lost to Daniil Medvedev after 3 sets with the same score of 4-6 in the final. This year's Grand Slam tournament will take place August 29 – September 11 in New York. Djokovic is still refusing to get a Covid-19 vaccine despite being banned from the Australian Open, Indian Wells Masters or Miami Masters for that reason.
Beautiful Bouchard competes with 3 beauties at a charity event
On the evening of March 23, beautiful Canadian female tennis player Eugenie Bouchard wore a black two-piece dress with purple flower motifs showing off her hot "breast" and slim legs when she arrived in Miami (USA) for a dinner. music party "Hearts and Stars Gala" to support the charity The Little Lighthouse.
Eugenie Bouchard goes to a charity fundraising event in Miami
The former Wimbledon 2014 runner-up also took pictures on the red carpet with 3 other beauties at this event. Bouchard happily captioned the photo: "This fascinating event over the weekend, wonderfully supported by The Little Lighthouse charity, stems from one important cause: helping disadvantaged young people in Vietnam. South Florida. And tonight's theme: Brilliant 20 years old.
Canadian tennis beauties stand out when competing with 3 other beauties on the red carpet
Thiem and Wawrinka meet at the Andalusian Open
According to Last Word On Sports, two former US Open champions Dominic Thiem and Stan Wawrinka have both announced their return to competition by participating in the Andalucia Open, a Challenger 125 clay court tournament taking place. from March 28 to April 3 in Marbella (Spain).
Thiem and Wawrinka could face each other at the Andalusian Open this week
Thiem last competed in the Mallorca Championships last June, where the Austrian player soon had to retire in the first round because of a wrist injury while playing Adrian Mannarino.
Meanwhile, Wawrinka suffered a foot injury in March 2021 and the Swiss "old man" has not played since the Qatar Open.
Tsitsipas is controversial, better than real in Grand Slam with female colleagues
During a press conference on March 26 while attending the Miami Open, Stefanos Tsitsipas – the world's 5th ranked male tennis player, suddenly took refuge with his female colleagues when talking about their participation in the Grand Slam tournaments.
"I don't want to cause controversy. But obviously female tennis players have always demanded equality in terms of prize money and the Grand Slam has done it. We're paid the same amount of money, but the female players only play 3-set matches that won 2. I've seen a lot of scientists say that women's stamina is better than men's. Perhaps, they can afford to play five-set matches," Tsitsipas said.
Tsitsipas "stormed public opinion" when asking female players to play 5 sets to win 3 at Grand Slam tournaments like men
Immediately, world No. 8 female tennis player Karolina Pliskova responded to this statement by placing sarcastic icons Tsitsipas on social networks.
Source: https://tcdulichtphcm.vn/the-thao/federer-bi-thay-serena-du-doan-xau-djokovic-sang-cua-du-us-ope…Source: https://tcdulichtphcm.vn/the-thao/federer-bi-thay-serena-du-doan-xau-djokovic-sang-cua-du-us-open-tennis-24/7-c28a28497.html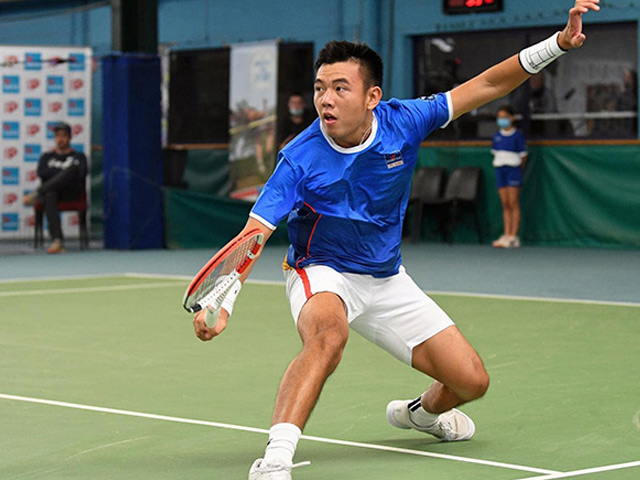 (Sports news, tennis news) Vietnam's No. 1 tennis player Ly Hoang Nam had a commendable final against the 2m03 tall player who was ranked 62 in the world Kenny De Schepper.
According to Dang Duc (Synthesis) (Ho Chi Minh City Tourism Magazine)
.