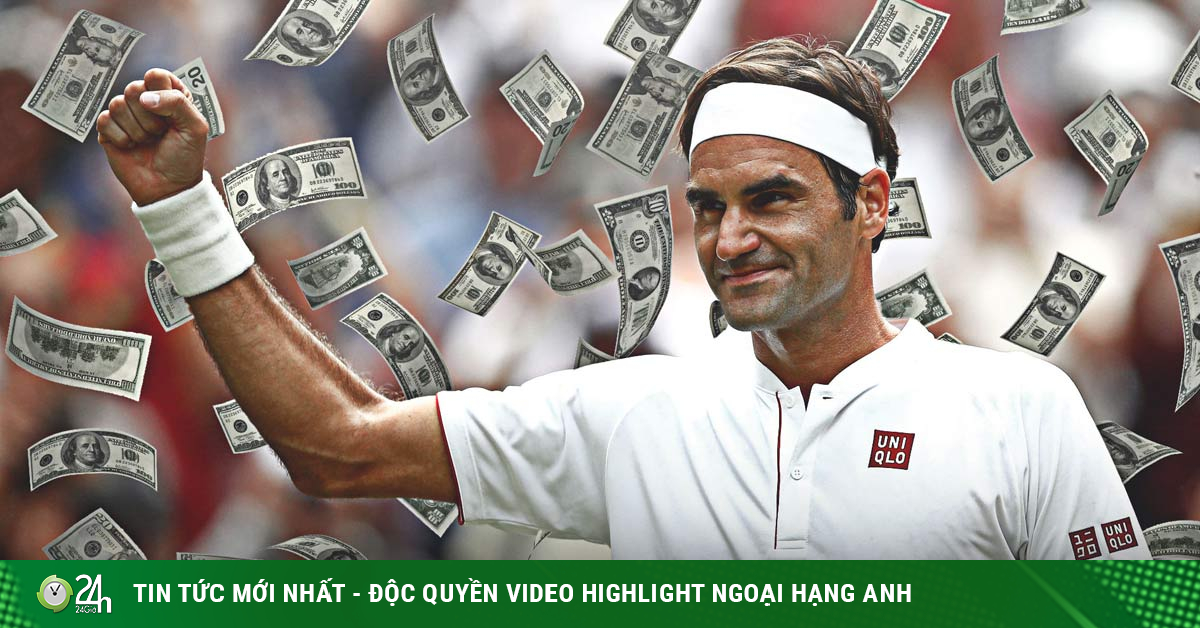 (Sports News, Tennis News) Roger Federer is really a leading "money-making machine" in the tennis village in particular and the sports world in general. He agreed to give up a salary of $ 10 million / year with a familiar partner to earn a huge amount of money many times larger than that.

Video of Roger Federer was warmly welcomed by the American audience when attending the 2021 Laver Cup in Boston:
Federer "abandoned the iron hunter, caught the perch": Refused $ 10 million, earned an impressive $ 600 million?
For the last two years in a row, Roger Federer has had to witness Rafael Nadal and Novak Djokovic, his great rivals, respectively, equaling the record of 20 Grand Slam singles men's singles he owns. In the 2021 season, "Express Train" only attended 5 tournaments before having to take the rest of the year off early to undergo surgery on a knee injury.
Federer has to leave early for the 2021 season but he still makes great money this year
Despite being heavily affected by the burden of age and injury, Federer is still the best-paid player in the world of contemporary tennis. The 40-year-old Swiss tennis player is one of only six athletes to surpass $1 billion in career earnings while playing.
Recently, Joe Pompliano – a famous American businessman and financial analyst posted on his personal Twitter page revealing the secret of Roger Federer's success when giving up cooperation with the world's leading sportswear company. Nike (USA) to "shake hands" with Uniqlo (Japan) sportswear company and collect $ 600 million ingeniously.
Federer has been working with Nike for nearly 20 years. The famous sportswear company from the United States also sponsors many other famous stars of the felt world such as Rafael Nadal, Serena Williams, Maria Sharapova and Nick Kyrgios.
But in 2018, when Nike made an offer to Federer to maintain a sponsorship of $ 10 million/year with him, the two sides did not come to an agreement and officially ended their relationship after 2 decades. are "strategic partners" of each other.
According to Joe Pompliano, an unwritten law already exists in the commercial world that brands are not allowed to spend more than 10% of their total revenue on contracts with the athletes they sign with.
Nike's profits have grown significantly in recent years. Sports goods based in Beaverton (Oregon state, USA) refused to increase the salary paid to Federer but still only wanted him to receive $ 10 million/year.
As a result, the legendary Swiss tennis player ended his partnership with Nike and signed a contract as a brand ambassador with the famous Japanese sportswear company Uniqlo not long after.
On his Twitter page, Joe Pompliano revealed that a 10-year contract with Uniqlo helps Federer earn a salary of up to $ 30 million / year (three times what he receives every year when "doing" with Nike. ). That means FedEx will receive up to 300 million USD after a decade of cooperation with the brand from Tokyo (Japan).
Even in the event that Federer retires and no longer plays until 2028 when he is 47 years old, this star will still regularly "pocket" $ 10 million/year from Uniqlo.
Joe Pompliano reveals how Federer made a respectable $600 million profit after leaving Nike
In particular, according to Joe Pompliano, the 10-year contract signed between Federer and Uniqlo in 2018 only includes the fact that he must use this brand's clothing when competing, not specific requirements for the brand. shoes.
Therefore, it is not surprising that the star born in Basel (Switzerland) continues to use Nike's sneakers even though the US sportswear company is no longer spending advertising money.
Joe Pompliano also revealed that, after discovering the On Running shoe brand in his hometown of Switzerland, Federer made a risky but extremely wise investment decision. He spent the initial investment and marketing fees to hold a 3% stake in this brand.
Just two years later, On Running went public and the business is now valued at $10 billion. That means Federer's stake is now worth about $300 million.
Plus $300 million from a 10-year contract with Uniqlo, the former Swiss world No.
In 2020, Federer only attended one tournament when he reached the semi-finals of the Australian Open (losing to Novak Djokovic) and only collected $300,000 in prize money before having to undergo surgery on a knee injury.
But also last year, he earned up to $ 90 million from brand promotions that helped him become the 7th highest-earning athlete globally in 2020.
Valuable charity in the time of Covid-19
As revealed by Joe Pompliano, Federer spent up to 15 million dollars of the huge amount of money he earned to open more than 80 schools in Africa. He has donated $1 million to provide meals for 64,000 African children while schools are closed due to the Covid-19 epidemic.
Federer actively helps African children overcome difficulties
Source: https://tcdulichtphcm.vn/the-thao/federer-kiem-tien-cuc-dinh-bo-qua-10-trieu-usd-kiem-gap-60-lan…Source: https://tcdulichtphcm.vn/the-thao/federer-kiem-tien-cuc-dinh-bo-qua-10-trieu-usd-kiem-gap-60-lan-ra-sao-c28a17249.html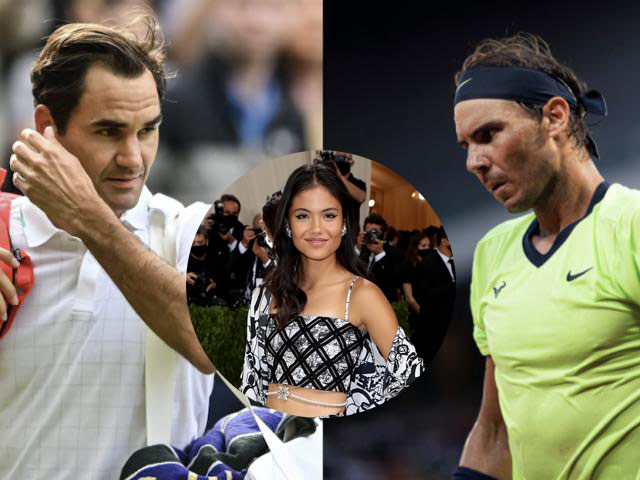 (Sports news, Tennis news) Weekly tennis news from September 21-27: Roger Federer and Rafael Nadal were predicted by "Steel Man" Nikolay Davydenko…
According to Dang Duc (Collected from Fox Sports) (Ho Chi Minh City Tourism Magazine)
.