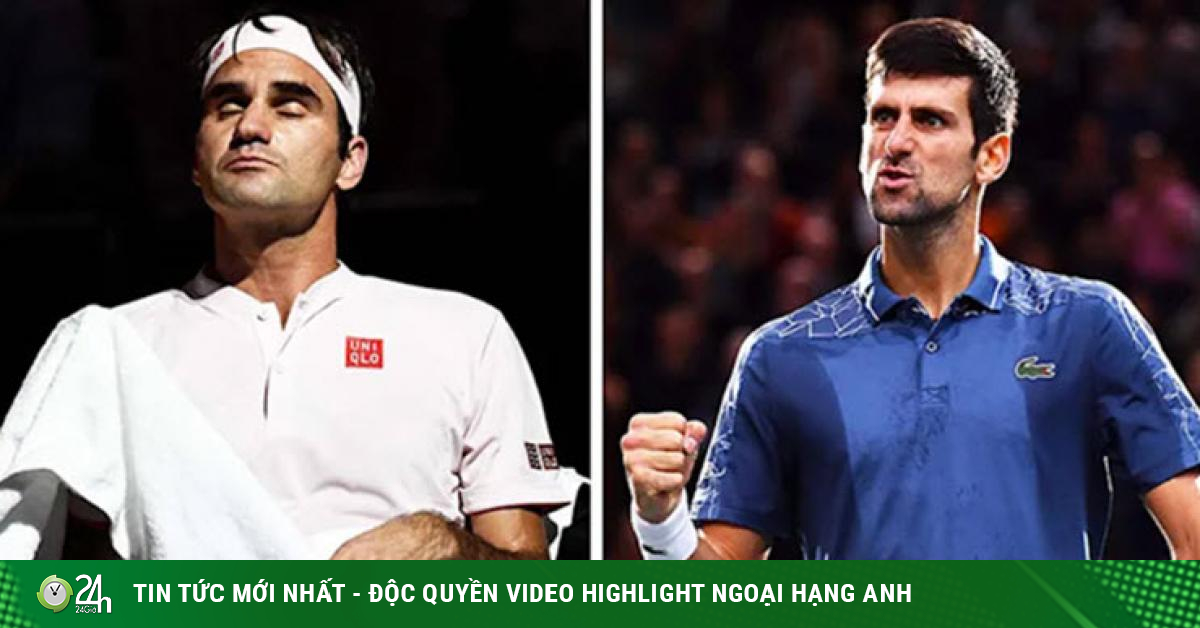 (Sports news, tennis news) Federer was praised by Tsitsipas for his good racquet smashing. Meanwhile, after being away from the court for a while, Djokovic felt nostalgic for tennis.

Federer was praised by Tsitsipas for being a good racquet player
Talking about smashing racquets during competition, Novak Djokovic, Nick Kyrgios, Alexander Zverev…. are experts at breaking racquets to satisfy their anger. This image is not beautiful and in some tournaments, the players have to suffer penalties from the organizers.
Federer smashes racquet in 2009, Tsitsipas recently praised him as "GOAT smash racquet"
It is hard to find images of Roger Federer's racquet smashing, in the history of professional playing, only 1 time has been recorded by the Swiss player who broke the racquet while playing. Recently, in an interview with We are Tennis, Greek tennis player Stefanos Tsitsipas made "half-joking" comments about Federer's smash.
If experts argue about "GOAT" (the greatest tennis player in tennis history), Tsitsipas asserts, Federer is "GOAT destroys tennis rackets".
"The best smasher, and he hasn't done that much in his career, but in terms of the dexterity when he smashes, no other player knows how to swing the racquet as skillfully as Federer," Tsitsipas told We are Tennis.
Federer's smash took place in the 2009 Miami Masters semi-finals, where he clashed with Novak Djokovic. After winning the first set 6-3, Federer let Novak "upstream" win 2-6, 3-6 and had to look at his opponent in the final.
Tsitsipas was very impressed with Federer's racquet, the "Express train" movement was very decisive and it caused the racquet to flatten.
Djokovic feels nostalgic for tennis
Due to not wanting to be vaccinated against Covid-19, Novak Djokovic had to miss the first Grand Slam tournament in 2022 in Australia, spending nearly 3 months without playing tennis (since Davis Cup 2021), Nole is about to return to the tournament in Australia. Dubai from 21/2.
Djokovic is excited to play again
On February 21, the world No. 1 player will attend the Dubai Championship, the ATP 500 event in the UAE. In this tournament, the seeded players will have to play from the first round, meeting the young Italian player, Lorenzo Musetti. If he overcomes Lorenzo, Nole will face one of two opponents Karen Khachanov or Alex de Minaur in round 2.
Djokovic was delighted to be back on the court, saying in Dubai: "It feels great, it's great to be here. I've always loved Dubai, I love coming here. I've had a lot of success here. and I'm very happy to be out on the tennis court next Monday (February 21)."
Nole is missing tennis: "Honestly, after everything that's happened in the past few months, I really miss tennis. I'm very happy to have entered the tournament and will be playing here soon."
Nole has won the Dubai Championship 5 times, the last time the Serbian won the title was in 2020. Last year Russian player Aslan Karatsev defeated South African player Lloyd Harris to win the championship, this time Karatsev is the seed. No. 2.
Source: https://tcdulichtphcm.vn/the-thao/federer-la-34so-1-lich-su-dap-vot34-djokovic-thay-nho-tennis-d…Source: https://tcdulichtphcm.vn/the-thao/federer-la-34so-1-lich-su-dap-vot34-djokovic-thay-nho-tennis-da-diet-c28a26012.html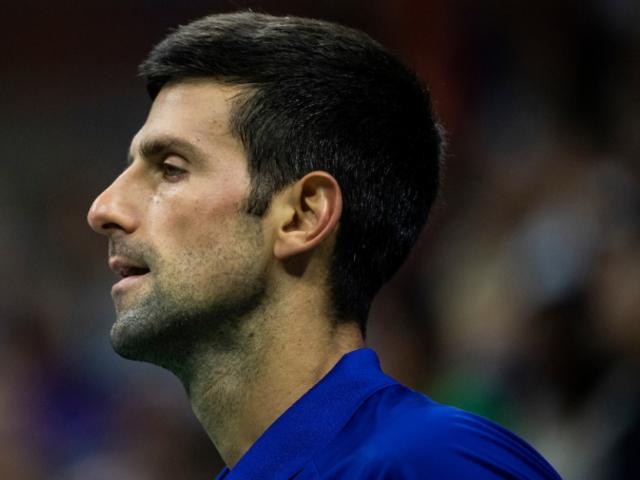 (Sports news, tennis news) Novak Djokovic's new perspective helps the audience understand more about himself.
According to the National Assembly (Ho Chi Minh City Tourism Magazine)
.