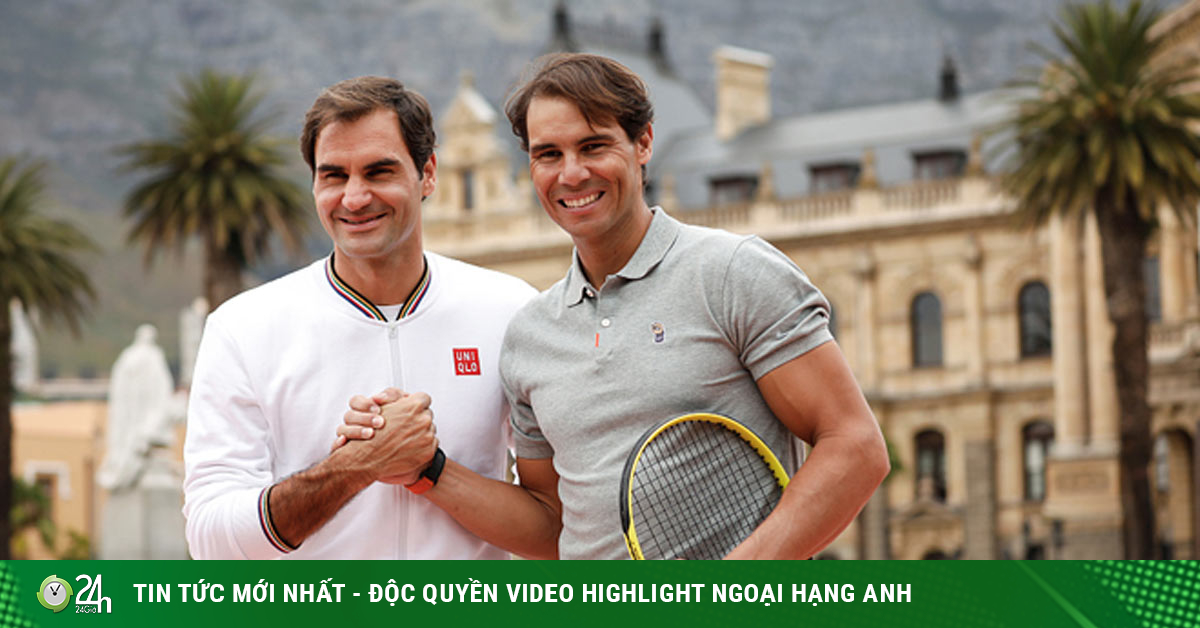 Monday, March 29, 2021 16:01 PM (GMT + 7)
(Sports News, Tennis News) Tennis news from March 23-29: Roger Federer announced his big ambitions in the near future. Meanwhile, Novak Djokovic spoke up "cheering" for a colleague who just did not respect the Chairman of ATP.
Federer faced major opponents, declaring that he was not out of date
In an interview with Numero magazine, Roger Federer said: "I have always wanted to win major tournaments and beat the best players in the world. I will not be in a hurry to return just to the second round of any tournament wherever I am. I feel that I have to do something to get what I want.
Federer still wants to defeat many stubborn opponents to win major tournaments
"Express train" continued to confess: "I am working very hard although I want not to talk about it much. I hope everyone understands how hard I worked, otherwise I wouldn't have achieved this kind of accomplishment. I never stopped playing for as long as I did after two knee surgeries in 2020. Not being able to work is really hard.
It is known that Federer will not attend the Monte-Carlo Masters (April 12-18) but he could re-appear in one of two other ATP Masters 1000 tournaments on clay courts in Madrid, or Rome, in May to run momentum. for Roland Garros.
Djokovic spoke up "cheering" for his best friend "lying" with the ATP Chairman
Vasek Pospisil, Novak Djokovic's Association of Professional Players (PTPA) player, hit the spotlight at the Miami Open last week.
The Canadian star's journey at the ATP Masters 1000 tournament soon stopped after he lost to host US rival Mackenzie McDonald 3-6, 6-4, 3-6 in the first round. It is not worth mentioning that it is Pospisil's anger at the end of the first set when referee Arnaud Gabas fined a point that caused him to fail in this set for incorrect statements.
After losing 3-6 in set 1, the 67th ranked player in the world was extremely angry. Pospisil hit his racquet before heading towards referee Gabas and shouted: "An hour and a half yesterday, the ATP president yelled at me during a meeting for trying to unite the players. For an hour and a half! The ATP president! Call him out here! ". Accompanying that, Pospisil also cursed many times.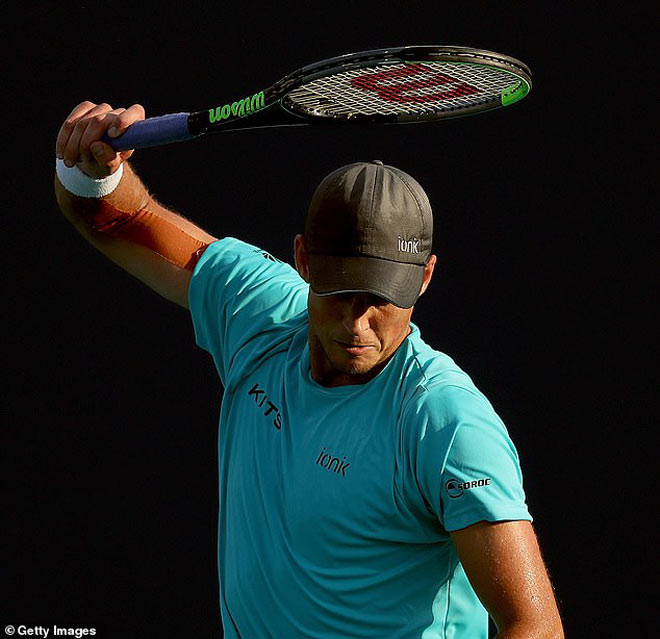 Pospisil hit his racquet and argued with the referee when he was deducted, causing him to lose in set 1
In fact, Vasek Pospisil and Novak Djokovic have been close friends since they co-founded PTPA, an organization seen as separatist and in opposition to the World Men's Tennis Association. ATP).
With Djokovic not coming to Miami for the ATP Masters 1000 here because of concerns about the Covid-19 translation, Pospisil could represent PTPA attending the meeting with ATP President Andrea Gaudenzi and other ATP executives for the week. past. Canadians have probably received a lot of lead from the head of this agency.
Recently, on Twitter's personal page, Djokovic publicly supported his best friend Pospisil: "Regarding the above matters, I was not in Miami. However, Vasek Pospisil is a good friend of mine and I deeply sympathize with him. Everyone knows that he is an upright and caring fellow. I hope that the players will realize the importance of working together. "
Video Vasek Pospisil reacted fiercely after being deducted by referee Arnaud Gabas: Osaka praised the rapper's "psychological" lover
On her personal Instagram page, Naomi Osaka has just posted a photo of her embracing her boyfriend, American rap singer Cordae.
Along with that, the Japanese female tennis player ranked No. 2 in the world wrote the caption: "This photo was taken right after I won the US Open final last year. He stopped everything he was doing because I called him FaceTimed a few days ago to tell him how sad and lonely I was in isolation during the game.
"Then I found out that he jumped on the plane right after that call and quarantined for a few days at the hotel before meeting and cheering me on," Osaka revealed.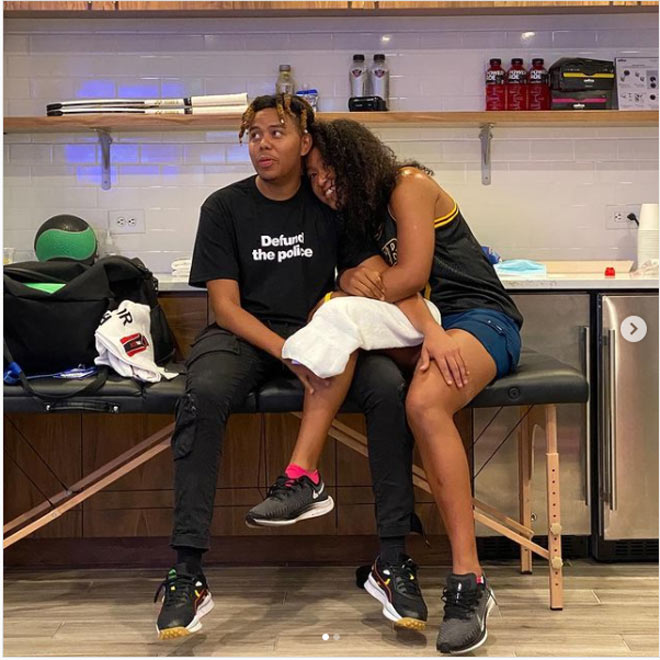 Osaka embraces rapper Cordae's boyfriend
American radio reporter lost his job because of racism with Serena
According to Marca, Rod Lederman, a correspondent for the radio station Buffalo (New York, USA) was fired by the agency on March 24 after he made comments that meant racism against many female characters. famous as tennis player Serena Williams, actress Halle Berry or TV host Gayle King.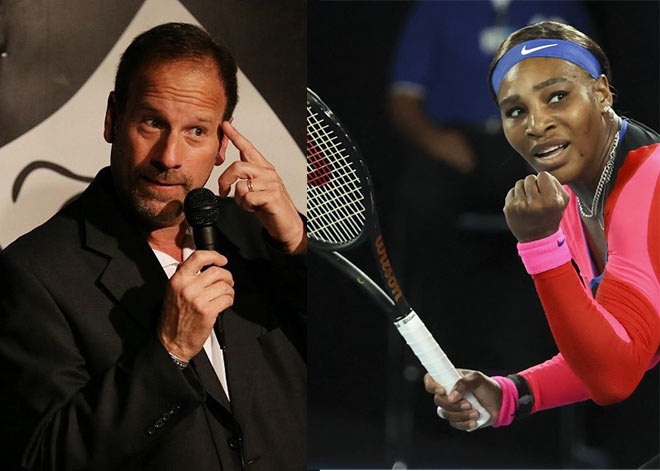 Reporter Rod Lederman was fired by Buffalo radio because of his racism against Serena Williams
Source: http: //danviet.vn/federer-tuyen-bo-minh-chua-het-thoi-ban-djokovic-mang-chu-tich-atp-tennis-24-7 …Source: http://danviet.vn/federer-tuyen-bo-minh-chua-het-thoi-ban-djokovic-mang-chu-tich-atp-tennis-24-7-5020212931620895.htm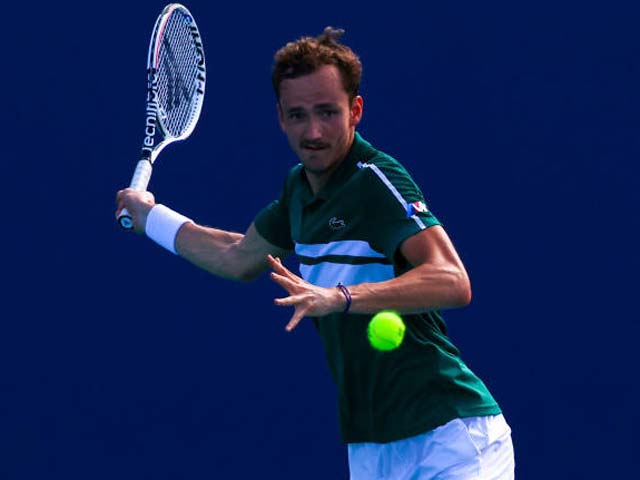 Medvedev spent nearly 160 minutes struggling with a 21-year-old player to get a ticket to the fourth round, while Pliskova suffered defeat …
.