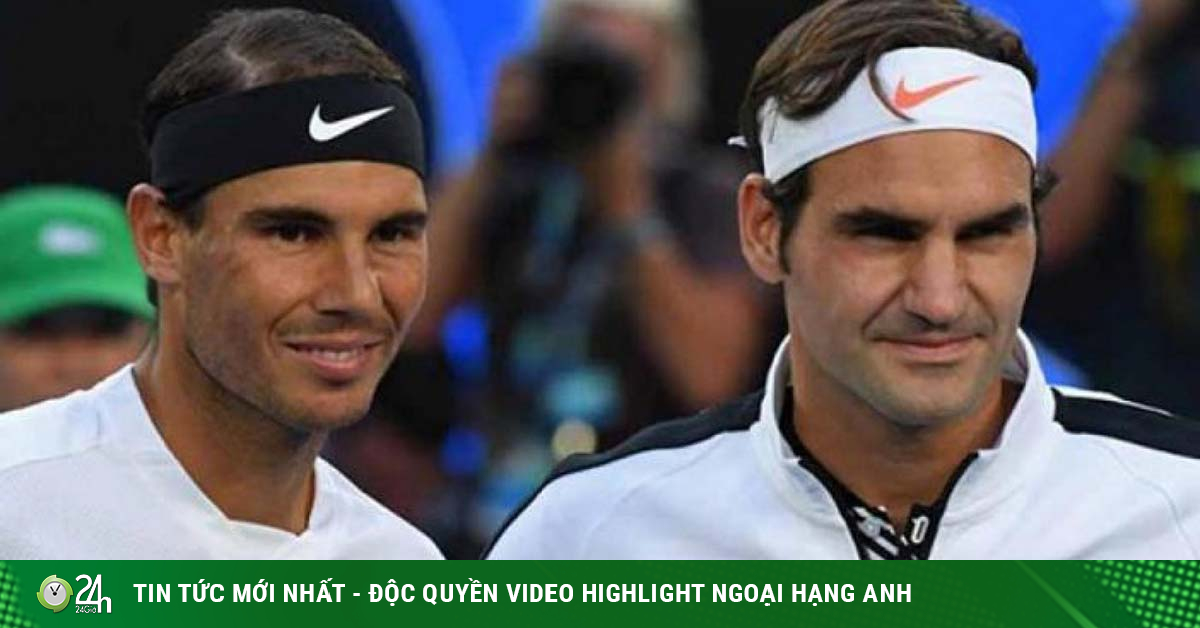 (Tennis news) Federer and Nadal are expected to return at the Australian Open 2022 but both have their own worries, even "Express train" has been predicted to have many difficulties with injuries.

Tennis in 2022, besides the emergence of Daniil Medvedev and Stefanos Tsitsipas, will continue to have great attention focused on the familiar "Big Three" group. Novak Djokovic is still at the peak of his career and he will be even more determined to break the Grand Slam record, while Roger Federer and Rafael Nadal are expected to return to play after injury time.
Nadal and Federer are both recovering from injuries waiting to return in 2022
However, Federer and Nadal have different concerns ahead of the 2022 Australian Open, to the point that they may not play if necessary. With Federer, his knee injury has passed the worst stage but the recovery process is still long and cannot be fast due to the increasing age of the Swiss legend.
Recently, Federer's coach, former tennis player Ivan Ljubicic, provided information about Federer's recovery. "We'll see Roger next year but I can't say exactly when, because he's still recovering. This process is progressing slowly but we cannot rush it," Ljubicic said.
Meanwhile, Federer in an interview for Ringier magazine said that when he quits tennis he will know for himself and that he does not expect a "happy ending" for his career. He also said that he was basically in the "semi-retirement" stage and that leaving tennis would not affect his life too much.
Federer said he wanted to choose when he would retire
"For me the dream ending doesn't exist. I just hope I can pick a moment to say goodbye to tennis myself, and I'll know when that moment is when I see the signs. I'm not afraid of what can happen after a break, because my wife and I have a great balance between family life and sports," Federer said.
"I think that's what makes me most proud. After all, what really matters most in our lives other than family? At 40, I don't have to rush anything for a tennis career anymore."
In addition, in a recent share with the Tribune de Genve, Federer also provided information that made fans even more anxious.
"I will be able to resume light activity in January and resume training in March or May. So today I estimate I will return to play in the summer of 2022. I will be extremely surprised if I can play Wimbledon", Federer expressed not believing in the possibility that he could attend Wimbledon 2022 in June.
Not being able to attend Wimbledon 2022 means that the "Express train" can't attend Roland Garros next year, because this tournament takes place 1 month before the grass-court Grand Slam.
Meanwhile, Nadal is tired of the vaccination story at the Australian Open 2022 and expressed concern that players who have not been vaccinated could endanger him and other colleagues when competing in the Grand Slam tournament. first of the year. Australia is having a heated discussion about this because if they let unvaccinated players into the country, they will make an exception that goes against the current law.
Nadal is tired of many tennis players refusing to get vaccinated to compete in the Australian Open
"I understand there are people who don't want injections for different reasons, but I just see it as selfish. We have suffered so much, we do not yet understand 100% of the effects of vaccines but must trust the doctors because they know better than anyone. This has been a complicated year and many people have lost loved ones to the virus," said Nadal.
"We Spain have been one of the least affected countries by the virus this year, as we have learned our lesson from last year and have the majority of the population vaccinated. I and other athletes have been promoting the full vaccination of the entire population, but because of that I would be very nervous when I have to compete in a tournament where many players have not been vaccinated.
Source: https://tcdulichtphcm.vn/the-thao/fan-cho-federer-nadal-tai-xuat-nguoi-hoi-phuc-cham-ke-lo-chuye…Source: https://tcdulichtphcm.vn/the-thao/fan-cho-federer-nadal-tai-xuat-nguoi-hoi-phuc-cham-ke-lo-chuyen-vaccine-c28a19812.html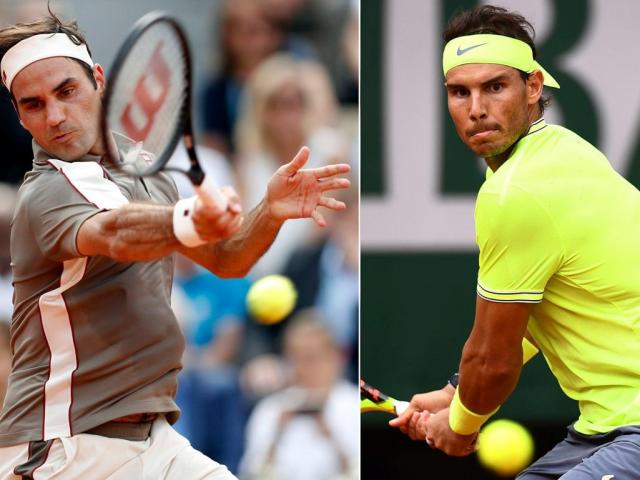 (Sports news, tennis news) After weeks of instability, the positions of Nadal and Federer are almost guaranteed. Ly Hoang Nam continues…
According to QD (General) (Ho Chi Minh City Tourism Magazine)
.