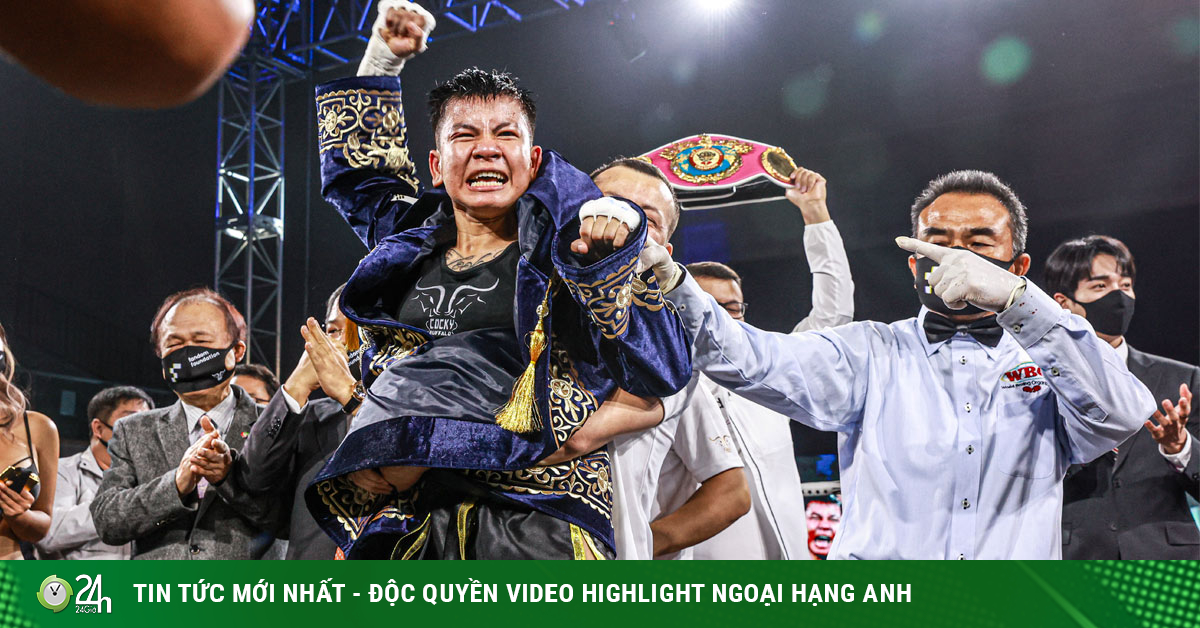 (Sports news, boxing news) Thu Nhi's journey to conquer the WBO world boxing championship belt is no different from a fairy tale where the main character is a poor girl who sells lottery tickets, washes dishes, etc. cancer, now step to the top of glory.

Thu Nhi's emotional celebration after winning the WBO world title
"Cinderella" Vietnamese Boxing Village
Born into a poor family in An Giang, little Nguyen Thi Thu Nhi soon faced "turbulence" when her family broke up when she was 7 years old. Following her mother's footsteps to Ho Chi Minh City, Thu Nhi was left with only love from her grandmother when her mother also disappeared a short time later.
In order to have money to support her as well as continue going to school, the petite girl did not hesitate to do many other jobs such as selling lottery tickets, serving as a waitress, or washing dishes in restaurants.
Thu Nhi used to sell lottery tickets, carry calves, wash dishes to make ends meet
During that difficult time, Thu Nhi's extraordinary energy and resilient spirit helped her catch the eye of a traditional martial arts and boxing coach in the district. The charm with martial arts came by chance but has helped her stick with this subject for nearly 13 years now.
Fate continued to test Thu Nhi when in 2014, her dear grandmother passed away. Meanwhile, the mother that Nhi struggled to find was diagnosed with malignant cancer and had to undergo chemotherapy and surgery. In order to have money to treat her mother's illness, Thu Nhi made more efforts to practice, not afraid to participate in competitions from performances, movements to semi-professionals. Thu Nhi's filial piety is like a miracle helping her mother's health gradually improve.
Extraordinary energy helps her to continuously achieve success
Determined to "change her life" thanks to Boxing, Thu Nhi accepted to be away from her family in Hoc Mon, renting herself a small room, lacking amenities near the Phu Tho sports house (District 11, Ho Chi Minh City) to exercise and activity. Thu Nhi's efforts brought her the first sweet fruit, which was the National Boxing Championship in 2015 as well as the opportunity to embark on the professional boxing path.
"Black Angel" shocked the world
The turning point in Thu Nhi's career and life came at the end of 2018 when she shocked the domestic and international martial arts world with an unbelievable victory over the Brazilian female boxer who had 3 world championships Gretchen Abaniel. at the martial arts event Victory8 held in Vietnam. At that time, the name Nguyen Thi Thu Nhi was still quite strange compared to famous seniors like Luu Thi Duyen, Le Thi Bang or Nguyen Thi Tam.
Thu Nhi goes down in history with the WBO World Championship belt
Courtesy outside the floor but "bloody" when entering the match, especially the spirit of progress and dedication to Boxing helped Thu Nhi catch the eye of the famous boxing boss Kim Sang Bum, who has trained many excellent boxers and was named "Park Hang Seo of Vietnamese Boxing".
Joining the training academy of the Korean teacher, Thu Nhi approached the professional and methodical boxing thinking and improved her tactical skills. Still looking small and polite in life, but now every time she goes to the floor, Thu Nhi is compared to a "Black Angel" with a strong, fierce but extremely wise fighting style.
"Black Angel" is full of blood and wisdom in the ring
The female boxer who has just turned 25 consecutively entered Vietnamese boxing history with the WBO Asia – Pacific championship belt in February 2020 and the latest is a resounding feat when she won the championship belt. World WBO.
Looking back on the road she has gone through, Thu Nhi choked and said: "I never dared to dream of what I would win like now. However, I don't consider it all to be lucky because I don't surrender to fate and always strive for the path I choose. I know how precious the things I have are, so I will work hard to protect it," Thu Nhi shared.
Source: https://tcdulichtphcm.vn/the-thao/co-tich-thu-nhi-vo-dich-boxing-the-gioi-co-ban-ve-so-hieu-thao…Source: https://tcdulichtphcm.vn/the-thao/co-tich-thu-nhi-vo-dich-boxing-the-gioi-co-ban-ve-so-hieu-thao-mo-doi-doi- c28a18212.html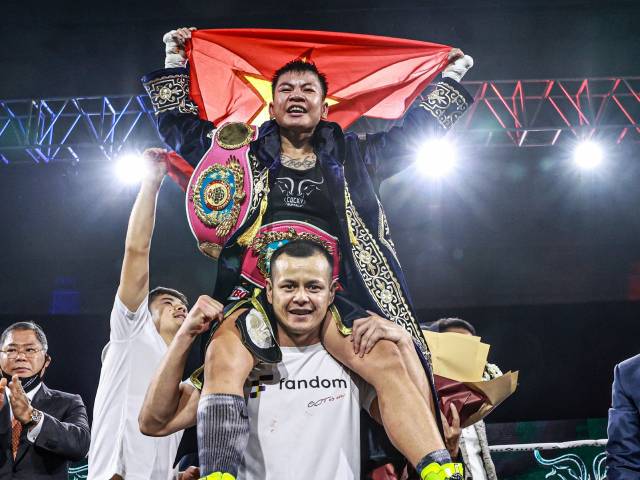 (Sports news, martial arts news) Excellently defeating the defending Japanese champion Etsuko Tada, Nguyen Thi Thu Nhi becomes…
According to Le Phong (Ho Chi Minh City Tourism Magazine)
.