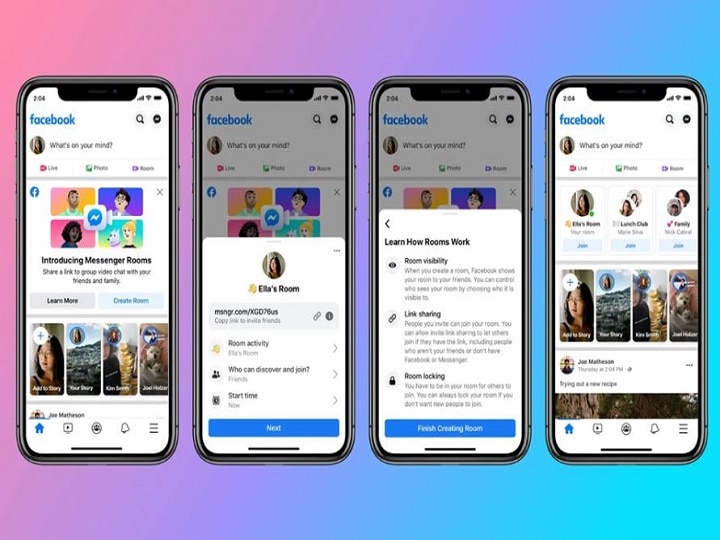 Facebook frequently updates in its features and policies. Recently Facebook has merged Messenger with the Director Message Service of the photo sharing app Instagram. After this, users can send messages to the people of Messenger from Instagram and the same can be done from the other side. Facebook announced all these updates through a blog post. That is, the Direct Message Message (DM) of Facebook Messenger and Instagram has become one. In such a way, we are going to tell you how to chat easily with these applications.
How to use
The option to connect Instagram direct messages with Messenger has started rolling out. After choosing this option, users can also send their messages or messages on Instagram through Facebook Messenger. At the same time, Instagram users can send any message on Messenger via direct message.
Option can be ignore
After opening the app, users will see this feature. However, if users want to keep their messenger and Instagram DM separate, then they can also completely ignore this option. On the other hand, if a user selects this update, then after that his Instagram Messaging Experience will also have the same experience as Messenger. That is, with the update, Instagram users can also use features like message forwarding and chat customization. As far as chat customization is concerned, users can also change the color of their chat. Not only this, they can give any nickname to their chat. Facebook has made these features available on Instagram first. Soon these features will also be seen on Messenger.
These new features have also been added
Apart from these features, some other new features have also been provided, including selfie stickers, watch tougdak (can watch trending videos with friends) and vanish mode (missing 7 messages of own time).
Both the users of the app get convenience
Significantly, after the merging of Instagram Direct Message and Facebook Messenger, now people on other platforms can be contacted using the same platform. Due to this, users of both the apps will be very easy. But calls and messages made from Instagram to Instagram will only be present in the Instagram app.
read this also
36,470 new cases of corona reported in the last 24 hours in the country, 119502 people died so far
Health Tips: Which salt is better for weight loss? White salt or pink salt, know here
.