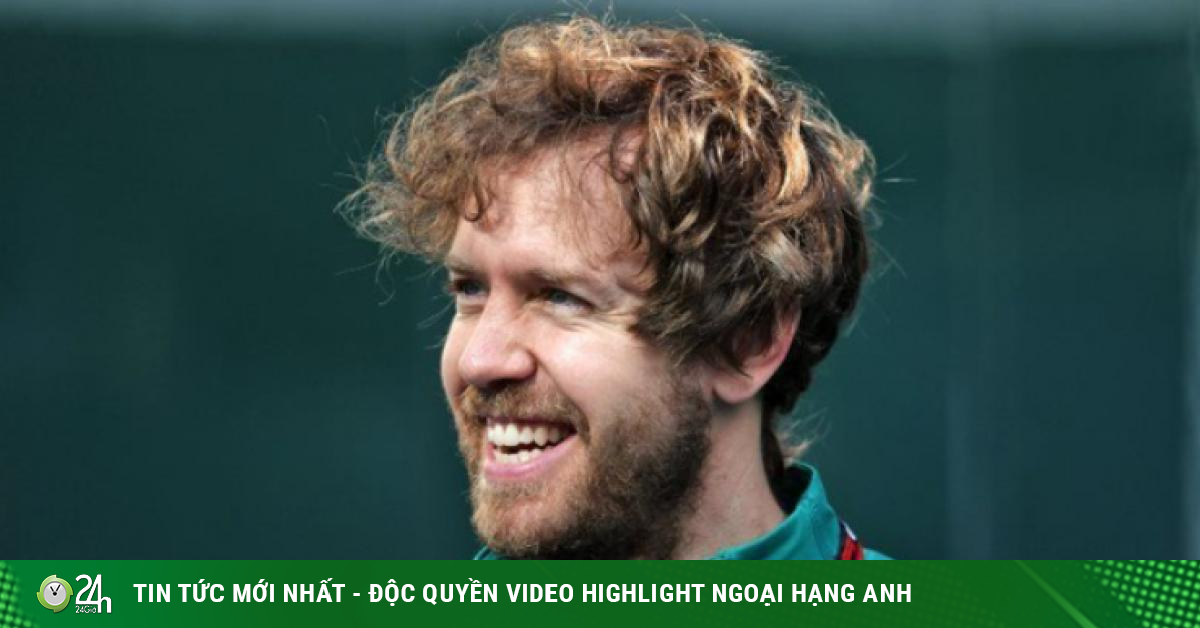 (Sports news, F1 news) As soon as the mid-season break begins after the race in Hungary, it seems that Formula 1 will temporarily calm down. But no, the media still has something to write about, when next season's staffing will be the main topic of the time.

* Vettel retires and big gap
After nearly 15 years of fighting in F1, a 4-time world champion with Red Bull, personality and humorous driver Sebastian Vettel has officially made the decision to retire at the end of the 2022 season. And replace him. at Aston Martin is another "old man", who also has a choice to surprise everyone.
Vettel "wash your hands and guard your sword"
German driver – Sebastian Vettel is known for not using social networks, but he opened an Instagram account on July 28 with the aim of announcing his decision to retire from F1 career when the season starts. 2022 closes.
This is news that makes many Vettel fans feel regret because from 2023 we will no longer see a funny, strong personality and great influence driver appear regularly in the races. F1 racing again.
Vettel launches F1 with BMW Sauber racing team
Vettel made his F1 debut with the BMW Sauber team at the 2007 US GP and had an impressive first win at the 2008 Italian GP with Toro Rosso. He then won four consecutive world championships while playing for Red Bull from 2010 to 2013.
Some other outstanding achievements of Vettel:
53 stage wins (3rd on all-time chart) including 4 grand slam wins
Most race wins in a season: 13 (2013)
Most poles in a season: 15 times (2011)
Record of consecutive race wins: 9 (Belgium – Brazil, 2013)
122 podiums
Youngest driver to win pole: 21 years 72 days (Monza, 2008)
Youngest driver to win the world championship: 23 years 134 days (2010)
Vettel had 4 championships with Red Bull in the period 2010-2013
Six years with Ferrari can be considered a failure for the German driver when he had many opportunities but could not raise the championship for the 5th time. Then he joined Aston Martin since the beginning of the year. 2021 and has only achieved 1 podium so far in Baku 2021. His contract expires at the end of the 2022 season, which is why he has made this difficult decision.
Vettel shared the reason for retiring from F1: "… I love this sport, my life revolved around F1 for a very long time. However, in addition to my career on the track, I also have a life of my own. Being a racer has never been my sole purpose in life… I am Sebastian, the father of three beautiful children and the husband of an amazing woman…
The German driver will end his F1 career at Aston Martin
"Besides racing, I have built a family and I enjoy spending time with them. I also have many other interests besides F1. My passion for speed and F1 has cost me a lot of time and energy…
Now my focus has shifted from having to win races and competing for championships to focusing on watching my children grow and mature day by day. I want to pass on my life experiences and values ​​to them, help them when they stumble, and listen when they need me."
"Goodbye and thank you for giving me the opportunity to share the same race with all of you. I love and will always remember each of those moments."
* Fernando Alonso agrees to join Aston Martin
Vettel's departure leaves a large void that Aston Martin must quickly find a suitable "heir". Team owner Lawrence Stroll wants Vettel to stay in the team for the third year and do everything to keep the German driver. However, the Canadian billionaire still respects Vettel's decision and accepts to let him go.
Alonso "flipped" Alpine to switch to Aston Martin
Aston Martin needed to find an experienced driver capable of leading the team to new successes. And they quickly contacted Fernando Alonso, whose contract with Alpine expires at the end of this season. The Spanish driver did not take too long to agree to join Aston Martin on a long-term contract.
According to an unofficial source, team leader Otmar Szafnauer (Alpine) said that the racing team knew the above information through … Aston Martin's press release instead of being informed by the 41-year-old "old man" in advance.
This parting is an inevitable consequence when the two sides cannot find a common voice for the future when one party wants to have a new contract of more than 1 year with great contributions to the racing team, while the other party wants quickly. quickly recruited with another young talent (specifically, reserve driver Oscar Piastri) in association with Esteban Ocon from 2024.
Piastri's future is yet to be determined
With the quality addition from Alonso, Aston Martin has the opportunity to go beyond what they are currently doing. The 2005 and 2006 F1 champion has always been known as a driver who can better showcase what the car has to offer, he will act as a mentor to Lance Stroll, as well as push the team to race even faster. .
Aston Martin is having a bad record since its name change in 2021 with only 1 podiums and 3 races to finish in the top 5.
Alpine is in a "dilemma" to find a replacement driver. It seemed that Piastri joining Alpine was 100% going to happen, but in the latest moves, each side has its own opinion.
Alpine thinks they have an agreement and confirms Piastri is Ocon's teammate in 2023, while Piastri says the opposite, he said Alpine arbitrarily released a press release without the consent of the Australian driver. The two have not signed a contract with each other and he also emphasized that he will not race for Alpine in 2023.
Otmar Szafnauer and Alpine are in a difficult position
McLaren is a mysterious, unrevealed factor in this incident. There have been rumors that the British team will sign an Australian driver in 2023 alongside Lando Norris, but not Daniel Ricciardo but Oscar Piastri. We still have to wait for further information from this case. The F1 2022 summer is hotter than ever with stories from the 2023 transfer market.
Source: https://tcdulichtphcm.vn/the-thao/dua-xe-f1-vettel-rua-tay-gac-kiem-kich-hoat-34hieu-ung-domino3…Source: https://tcdulichtphcm.vn/the-thao/dua-xe-f1-vettel-rua-tay-gac-kiem-kich-hoat-34hieu-ung-domino34-chuyen-nhuong-c28a36181.html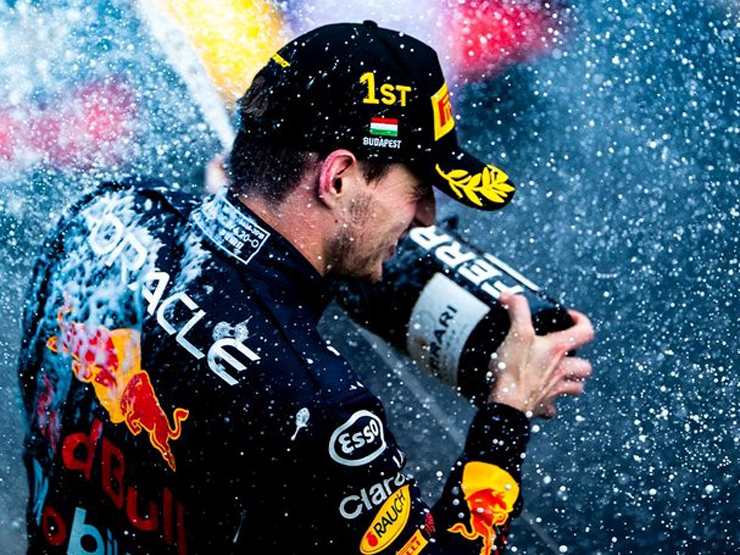 (Sports News – F1 Racing News) Sunday's main story in Budapest revolves around two "M-factors" – Max and Mercedes. Here are the most notable numbers at the Hungarian GP…
According to the National Assembly (Ho Chi Minh City Tourism Magazine)
.