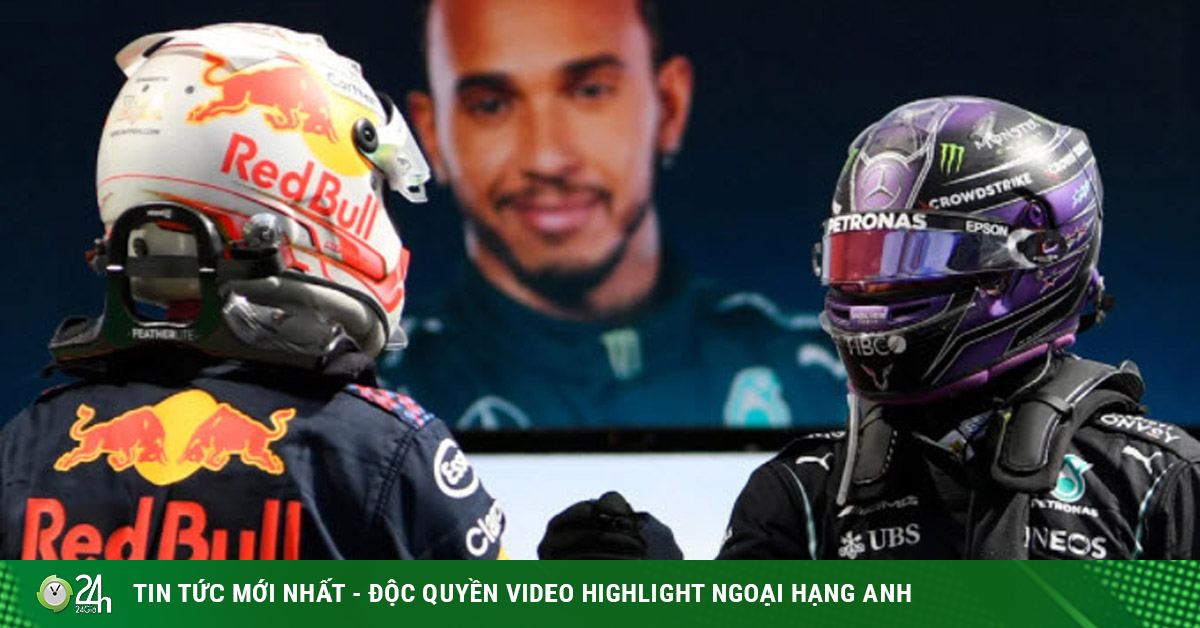 Friday, May 7, 2021 13:59 PM (GMT + 7)
(F1 racing news, sports news) Stage 4 of the 2021 season will start at the weekend. Each team has specific goals, but perhaps the hardest thing is to beat Mercedes in the Spanish GP!
Unlike the opening two stages, Portugal GP became a show of strength from Mercedes, with champion Lewis Hamilton. No one can stop the British racer from winning and build firmly at the top of the individual rankings. So what to expect at the Circuit de Catalunya-Barcelona on Sunday afternoon
Mercedes whether there is a rival !?
Mercedes is very difficult to pass.
Red Bull delivered an aerodynamic upgrade package in Portimao. Without this update package, their 2021 version itself fixed the chassis and aerodynamic issues from last season. The strength of the RB 16B is shown from the test run to the first two races, as a counterweight to Mercedes.
This upgrade package focuses on adjusting the spoiler system along the body, down to the floor and flowing through the rear diffuser that is designed narrower than before. These changes help the car stabilize through corners and achieve good speed in straight.
But the Portuguese racetrack doesn't have good grip, and strong winds, have made this upgrade package ineffective. Barcelona is a demanding track on aerodynamics, good grip – this will be an optimal test for this upgrade package.
Verstappen made a lot of mistakes, from the qualifying round to the main race, it made the results more favorable for the opponent. But in a particular race anyone can go wrong. Red Bull and their No. 1 driver remain confident when things are under control. The Spanish GP is considered to be the battle to see who gets the most optimal installation package. And the Austrian team is aiming to win here – that's where Verstappen got his first win in his 2016 career.
Winning is not easy, because Mercedes does not sit still and wait for the opponent to overtake. They always have different options for handling. In the previous leg, they used two rear spoiler designs for two riders, with single pillars and large spoiler for Bottas and dual with smaller spoiler for Hamilton.
If the head design provides stability at corners with Finnish racers, Hamilton has optimal speed on long straight lines. A champion may take a disadvantage in the qualifying round, but in the main race, it allows the driver to maintain better tire performance, by taking advantage of the advantage obtained in the straight line. Chasing the opponent, with the support of DRS, speed … were factors that made Hamilton's victory.
But Mercedes is not subjective, they have 2 different design packages, ie if you cannot find the best installation package for Hamilton, Bottas will be an effective "interceptor". Their primary goal is to win, no matter who the opponent is. Red Bull needs to maximize its strength to challenge the opponent. But one thing needs to be repeated, the Barcelona track is like a 'favorite food' for Mercedes and Hamilton, because except for the victory of Verstappen, from 2016 until now, Mercedes has won all 5 poles (in which the British racer has 4 times) and won 4/5 races. So, this weekend may be no exception.
Shadow of champion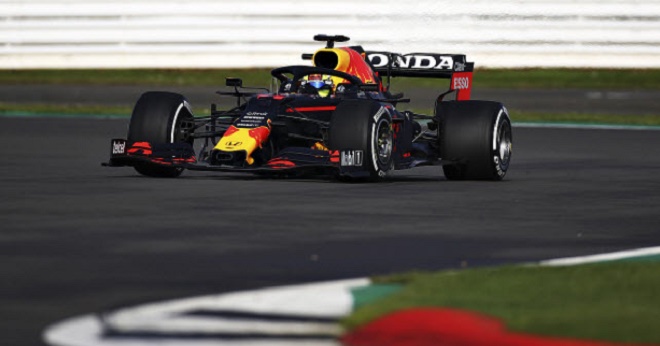 Pérez is expected to support a competitive team mate.
If the race is unproductive, it can be easy to see that podium has barely escaped the hands of Mercedes and Red Bull. The top two riders compete for the championship, while Perez and Bottas will fight for the podium. The duo will be a rival to each other, because Perez is showing himself to have better qualities than racers like Gasly or Albon used to show when he was playing for Red Bull.
And their position is not only podium, but also the support for teammates – the number 1 racer of the team. At specific times, a team-order will be given to give Hamilton or Verstappen an advantage not only in the leg results, but also in individual rankings.
"The cake" is not for everyone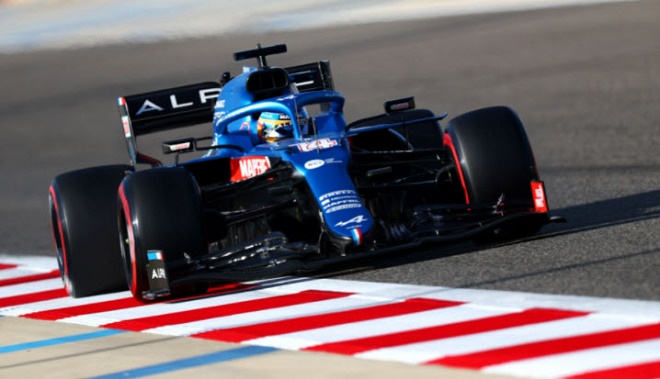 Whether Alonso and Alpine will surprise.
In addition to the two leading teams, McLaren shows stability in all 3 races. Perhaps Norris is the driver that is expected to squeeze into the top four Mercedes and Red Bull racers. A return to Mercedes engines may not fully adapt them, so their performance is not maximized. Improving, upgrading optimally, will bring opportunities to overcome opponents. And if Ricciardo can catch up with the same team, show what he already has, it will be a great mutual support, then McLaren will be a big 'worry' of other teams.
Aston Martin brings a new update to this leg. In Portugal, Vettel had the first time in Q3 after 15 races, although in the end they did not score, but maybe this new installation package will really work to bring positive results.
Aston Martin was expected to make a surprise, Alpine has done it from the previous leg, with 7th place for Occon, Alonso just behind (8th). To be able to end the leg in that position, the duo had to compete with both McLaren and Ferrari. In the Spanish GP weekend, Alpine wants to show they are returning, not a temporary phenomenon.
Ferrari cannot fail to mention that, apart from the fact that they cannot have optimal tire performance settings, it is difficult for racers to keep their position in the race last weekend. It seems that the race-pace cannot make it difficult for the opponent. Surpassing McLaren will be a success, but perhaps podium remains an unattainable goal for the Italian racing team.
And finally, the old General Raikkonen's Alfa Romeo, or the young drivers of Haas and Williams, will score the first score for their team of the season – unanswered question !!!
After the not-so-dramatic race at Portimao, fans are waiting for a thrilling race this weekend. Hard, but not unstoppable Mercedes and victory! But who can do it in Spanish GP.
Source: http://danviet.vn/dua-xe-f1-chang-spanish-gp-ai-co-the-can-lewis-hamilton-502021751408287.htmSource: http://danviet.vn/dua-xe-f1-chang-spanish-gp-ai-co-the-can-lewis-hamilton-502021751408287.htm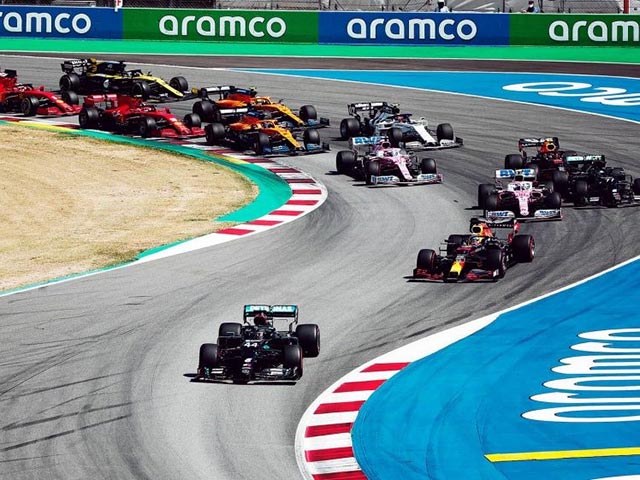 (Sports news, F1 racing news) Sports speed came to Spain more than 100 years ago. Each race is always stressful …
.