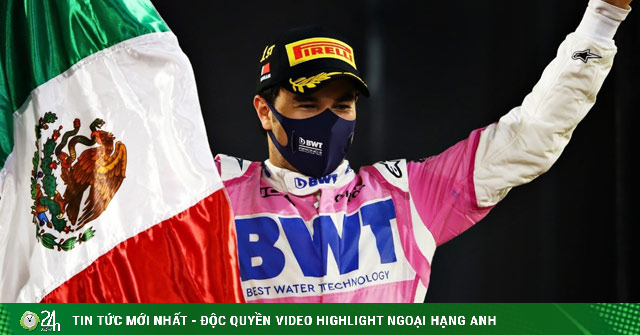 Friday, December 25, 2020, 00:19 (GMT + 7)
(Sports news, F1 racing news) There are still talented people fighting in lower formats but they lack the experience to get ready for the fierce F1. So Red Bull had to choose an experienced driver.
* "Bulls" chose Sergio Perez to have a high performance
Red Bull has the advantage of its driver training system, so they have many options if a main driver does not perform as expected of the team leader. However, after two unsuccessful "experiments" with Pierre Gasly and recently Alexander Albon, "Cuckoo" had to find an experienced driver, who had very high performance in 2020.
Earlier this year, Sergio Perez signed an extension of his contract with Racing Point until the end of 2022, which means the end of the first season with a new era of technical regulations. However, a few months ago, he was suddenly terminated soon after the 2020 season when he was replaced by Sebastian Vettel, and temporarily lost his official racing position the following year.
Since then, he has shown an impressive streak as if to prove his abilities.
Perez had his first win after 190 starting stages at the Sakhir GP
Of the 15 races participating this season (except for 2 at Silverstone where he retired due to COVID-19), the Mexican driver scored in 13 races, including 6 finishers in the top 5, the most prominent. was first win at F1 at Sakhir GP and podium at Turkish GP.
As a result, he finished fourth in 2020 with 125 points, just behind the trio of Lewis Hamilton, Valtteri Bottas and Max Verstappen.
Meanwhile, Alex Albon at Red Bull did not perform as expected, with a significantly worse performance than teammate Verstappen. He only won two podium times, compared to Max's 2 wins and 9 other podiums, which makes Helmut Marko and team captain Christian Horner difficult to find an alternative to his own racer system. me. Since then there have been rumors between Red Bull and the Perez side that have had contacts since October of a 2021 official race position.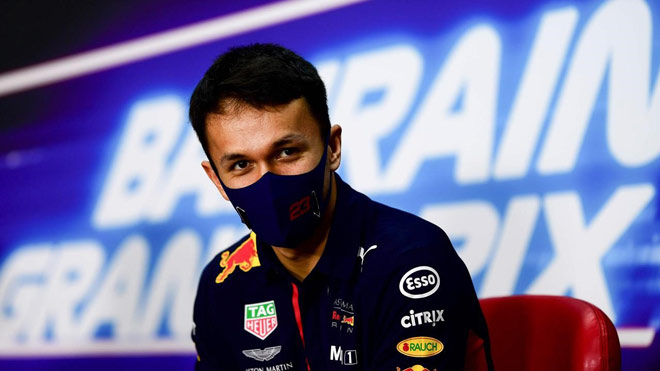 Albon was disappointed when he lost his main racing position in 2021
And last week, the news was officially confirmed, and Perez replaced Albon with a one-year contract. The Thai driver, after less than 18 months of racing for "Bo Cuc, will change to the standby driver position but still play an important role in the development of the 2022 car, simulating and testing the tires.
"It's sad that I did it all on the track, but that's not enough. I want to express my sincere thanks to all those who have always supported me over the past time, especially Thai fans …
I won't give up, I've spent my whole life following this career so I definitely won't stop. I still have a lot to do at F1 and want to focus on getting back in 2022 ", Albon shared on her personal Instagram page.
The deal Perez joined Red Bull was the last major change of the driver's "market" in 2021. Mercedes is the only team left that has not officially announced its riders, but they are only waiting for Hamilton to book. Pen signed a new contract, after the team captain Toto Wolff signed a contract extension for the next 3 years.
Perez was the first driver out of their youth system, signing with Red Bull since Mark Webber in 2007 from Williams.
Webber was the last driver out of the Red Bull system to sign a contract with the racing team
In fact, Red Bull doesn't have many options at this point in its youth system. There are still talent fighting in lower formats but they all lack at least 1 to 2 years of experience to be ready for the fierce F1. Albon was forced to leave and Red Bull did not consider bringing back Pierre Gasly or Daniil Kvyat from AlphaTauri, so they sought outside personnel.
Perez or Nico Hulkenberg are the best options available to them, but Perez has always had the edge in every respect over Hulkenberg.
With the presence of Mexican drivers, Red Bull has a squad strong enough to compete with Mercedes next season as the norm remains. Furthermore, they have more options at the end of 2021: renew with Perez, bring Albon back to the main race position, or push rookie Yuki Tsunoda from AlphaTauri.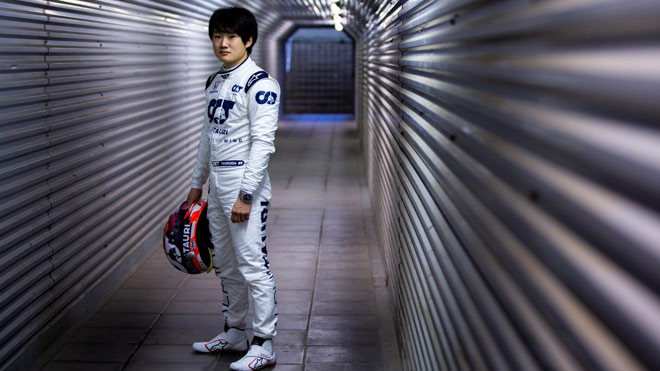 Tsunoda becomes AlphaTauri's new rookie
The Japanese driver supported by Honda will accompany Gasly at AlphaTauri in 2021 after completing the Formula 2 rookie season with 3rd place, just enough for Tsunoda to earn enough superlicense points, the required condition to attend F1. He is the first Japanese driver to join F1 since Kamui Kobayashi, who last raced at F1 in 2014 for Team Caterham, was the first F1 driver born in the 2000s.
Tsunoda arrived in Europe two years ago after making rapid progress in the youth format in Japan, winning the F4 Japan 2018 championship. He ranked 9th at the F3 tournament in 2019 with 1 win and 2 other podiums. before moving to F2 this year and winning 7 podiums – including 2 wins. He replaced Kvyat's position, causing the Russian driver to temporarily bid F1 farewell after 110 starting stages, with 3 podiums.
Going back to Perez, what we expect from the Mexican steering wheel is that he will put pressure on Verstappen and in a position able to compete for regular podium and win when opportunities open up. This could be a positive factor for Verstappen because in the last 2 years he did not have a teammate capable of competing fairly with him on the track.
The appearance of Perez will be a "push" to help Max show all he has, which not only helps himself but also Red Bull, the team that aspires to the first championship since 2013.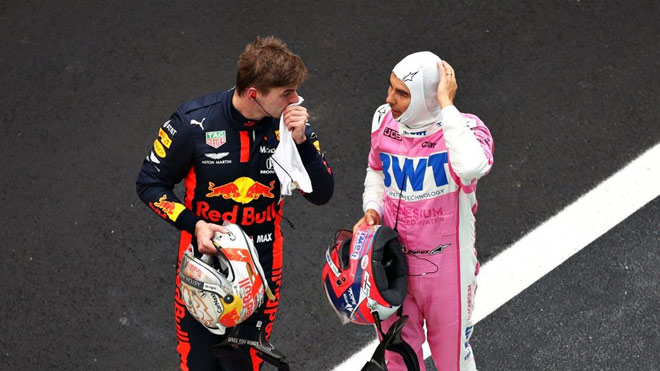 Red Bull 2021's internal race promises many attractions
In addition, Perez is considered to be a good driver in supporting car development. And although he did not perform better than Verstappen, it was not too much of concern for "Bulls". They will probably just need you to stick closer to the rear, helping them to build a more effective strategy against Mercedes in the race.
Perez's time at Red Bull probably won't be that much, given Red Bull's upstart Yuki Tsunoda stellar performance at AlphaTauri during the debut season. The most likely case for Perez is 2 years sticking, when "Cuckoo" does not want to accelerate the development of Tsunoda. But we've seen Red Bull rock a racer in just half a year or a year. So the pressure on Perez will also be no small.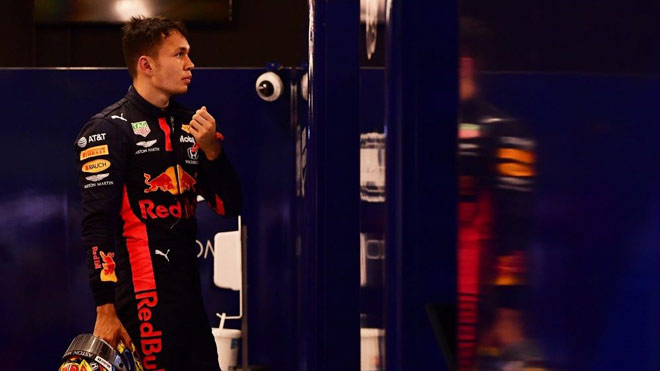 Will there be a second chance for Albon ?!
As for Albon, he still has the ability to return to the main racing position, but it will not be easy, because the team has no tradition of recalling the riders they 'broke up'.
On the other hand, Tsunoda is now the top of the bull's eye, and there are other pressures from potential young drivers in their training system, like Juri Vips or Jehan Daruvala (currently racing at Formula 2). Albon's future is tougher than ever.
Source: http: //danviet.vn/dua-xe-f1-perez-gia-nhap-red-bull-co-doi-hinh-du-manh-dua-vo-dich-502020251202 …Source: http://danviet.vn/dua-xe-f1-perez-gia-nhap-red-bull-co-doi-hinh-du-manh-dua-vo-dich-50202025120204224.htm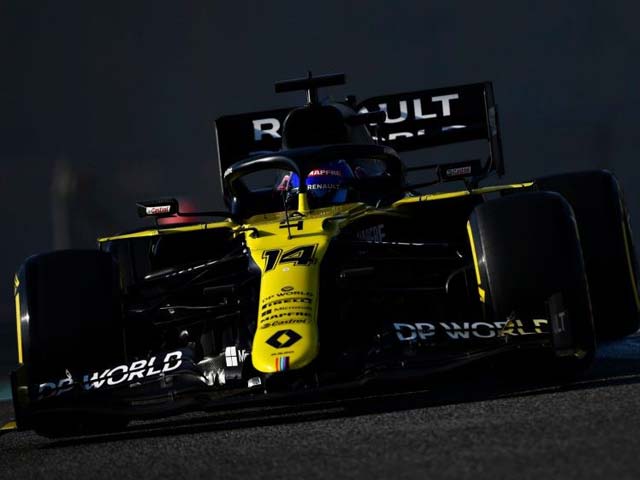 The test "Young Driver" is held to give opportunities to young drivers, with names outside the F1 world …
.