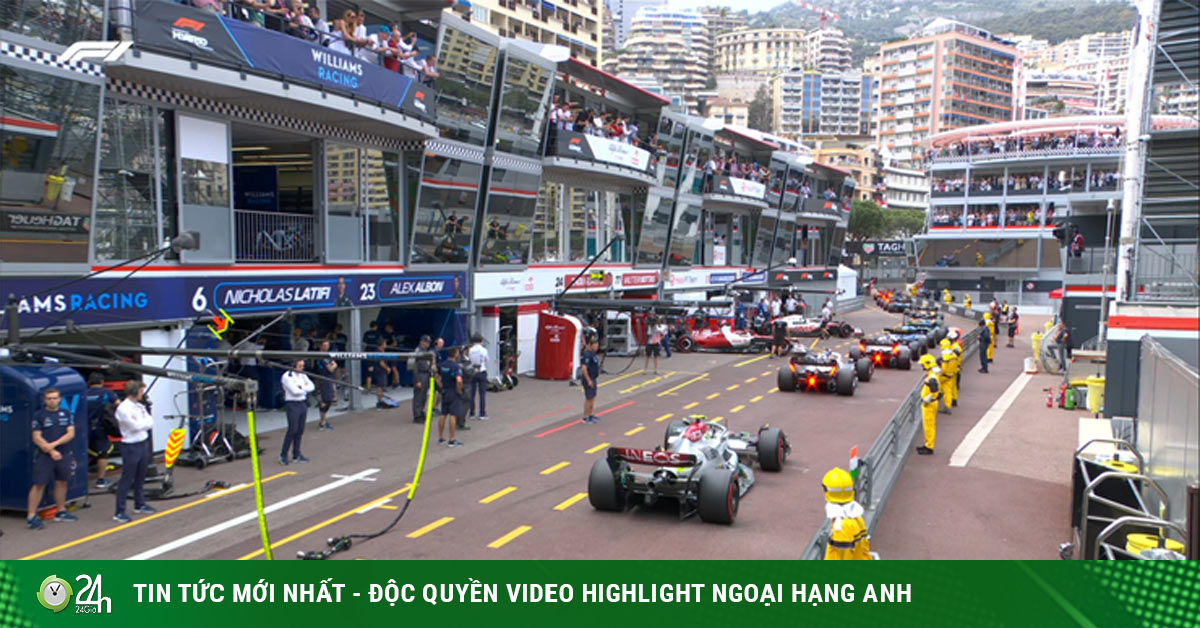 (Sports News, F1 Racing News) Monaco's qualifying run is considered the most important Saturday run of the season (except for Sprint races) when the pole position almost guarantees the victory. overall win. For the 2nd year in a row, Q3 had to end early due to an accident and once again the pole belonged to the "golden boy" of the owner.

FP3: The difference between Red Bull and Ferrari remains below 0.05 seconds
Charles Leclerc won pole in this year's Monaco GP
The air temperature continued to remain high (27 degrees Celsius) as the racing teams entered the final hour of testing before the important qualifying round. Therefore, Soft tire (C5) has been fully utilized throughout FP3 so that the racers have the best preparation. Ferrari and Red Bull are still the names that exchange first place when Charles Leclerc, Max Verstappen and Sergio Perez respectively set new milestones.
FP3 . Result
In the last 10 minutes, Leclerc and Perez were the ones to achieve the best results with the Red Bull steering wheel leading after a 1 minute lap of 12,476s. Leclerc ranked 2nd but only 0.041s behind, promising an interesting fight. Carlos Sainz was 0.370s behind in P3, and Verstappen had his third run in a row and ranked fourth, and it seems he still hasn't found the feeling at Monaco this weekend.
Gasly has good results and is the fastest in the remaining group, followed by Norris, McLaren's driver is also in very high form in 3 test runs. Lewis Hamilton and George Russell both complained about the W13, which explains the 7th and 9th places for the German team.
Between them is Kevin Magnussen of Haas with Fernando Alonso (Alpine) is the last name in the top 10.
Perez has the advantage before the qualifying round
Two young drivers Yuki Tsunoda (P11) and Mick Schumacher (P12) both have worse results than their teammates but are also relatively stable considering the challenge that Monaco brings.
Sebastian Vettel is 13th for Aston Martin, with Valtteri Bottas, focused on testing after missing FP1 yesterday, in 14th place. FP3 has finished without a red flag but that is likely to be difficult. Repeated in intense and difficult graded runs.
Class run: Leclerc and Ferrari class
The temperature suddenly dropped to 26 degrees Celsius at the start of Q1, a contrasting condition compared to FP2 on Friday. That caused the racers' performance to fluctuate as the track had better grip through each round.
The fastest result in the first minutes was 1 minute 14 seconds, but then "pinned down" at 1 minute 12,569s, set by Leclerc. Sainz is 2nd with only 0.047s slower.
Tsunoda's collision led to a red flag
The red flag appeared when the turn was 2 minutes 25 seconds after Tsunoda hit the wall on turn 10 but his AlphaTauri was still able to keep going. The remaining time is enough for the riders to do 1 more timed lap before the end. Therefore, the pit-lane was chaotic when everyone wanted to have a good position to improve their individual performance.
Many drivers did not have enough time or did not have the best preparation and were eliminated in Q1, including Chau Quan Vu (Alfa Romeo), Williams duo Nicholas Latifi and Alex Albon, Lance Stroll (Aston Martin) and suddenly named Gasly, indirectly stopping due to the mistake of teammate Tsunoda. Alpine showed impressive strength when Esteban Ocon placed 4th in this run.
Pit-lane "closed" at the end of Q1
Q2 took place with rapid developments as the rankings changed after each lap. Mercedes had a hard time warming up the tires and their two drivers had to show their best to be able to 'survive' this run. Hamilton and Russell entered Q3 at 7th and 9th but were less than 0.7 seconds behind the fastest.
At the top, there is still a race between Ferrari and Red Bull, specifically Leclerc and Perez. They are the only two people whose results are below 1 minute and 11 seconds in Q2, standing at P1 and P2 respectively with a difference of only 0.09s. Sainz and Verstappen were 0.2s behind while Norris maintained confidence to finish 5. In contrast Daniel Ricciardo struggled on the MCL36 and only finished 14th, stopping in Q2.
"Silver Arrow" has a relatively lackluster run
Ocon and Alonso helped Alpine get 2 cars in the top 10 with 6th and 10th place while Vettel helped Aston Martin to enter Q3 with an excellent lap to place 8th. Tsunoda, Bottas and Haas duo – Magnussen and Schumacher were the remaining drivers eliminated in Q2.
The scenario at the beginning of Q3 was a little different as Leclerc showed unbeatable speed, and achieved a record of 1 minute 11, 376 seconds. Sainz, Perez and Verstappen were all unable to run in about 0.2s compared to Leclerc, ranked in the next three positions and 0.065 seconds apart. By the decisive second lap, Leclerc continued to run 0.18s faster in sector 1 only and was on track for another record before the turning point happened.
Behind the wheel of the host, Perez in an attempt to prevent Leclerc from winning the pole made a mistake on corner 8 and crashed the rear spoiler. Sainz ran after a few seconds, did not have time to turn and crashed into the Red Bull, but fortunately did not suffer as much damage as Perez. The crash happened in less than 40 seconds in Q3, meaning red flags appeared and an early end of the qualifying run for all 10 riders.
The accident ended early Q3
In the end, Leclerc won the second pole in a row at Monaco and this time, the joy was greater because his Ferrari was still "healthy". Sainz, although unable to improve his performance, will start second, helping Ferrari to hold the first starting line. Perez and Verstappen ranked in second row, a result that could not satisfy the defending champion.
Norris was the best in the rest of the group, well deserved 5th place. Followed by Russell in the first Mercedes, while Hamilton was only 8th. Alonso also had an accident on corner 5 but his first lap result was enough for him to start 7th in the main race. Vettel ranked 9th, and finally Alpine's 2nd driver – Ocon.
The main race of Monaco GP 2022 will take place at 8pm tonight, May 29.
Monaco GP 2022 qualifying run results:
Source: https://tcdulichtphcm.vn/the-thao/dua-xe-f1-phan-hang-monaco-gp-kich-ban-co-do-lap-lai-ferrari-x…Source: https://tcdulichtphcm.vn/the-thao/dua-xe-f1-phan-hang-monaco-gp-kich-ban-co-do-lap-lai-ferrari-xuat-phat-1-2- c28a32545.html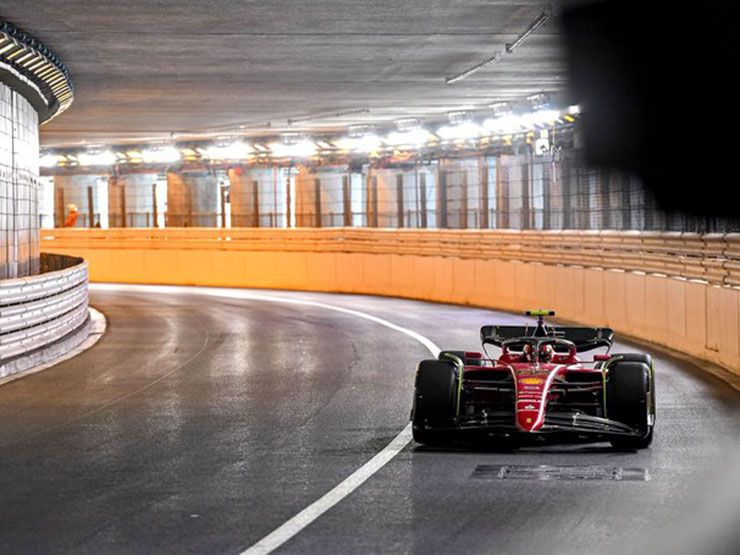 (F1 racing news) For the first time in nearly 80 years of F1 racing history, the two test sessions of the Monaco GP at the famous street race track – Monaco took place on Friday. Yet,…
According to Roger Bui (Ho Chi Minh City Tourism Magazine)
.