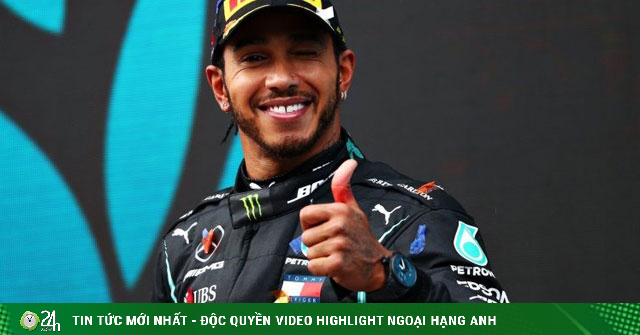 Saturday, January 30, 2021 00:21 (GMT + 7)
(Sports news, F1 racing news) The first month of 2021 is coming to an end and F1 drivers are in the process of actively training for the new season. The defending champion Lewis Hamilton also routinely did his own exercises during this period, but there's one thing different this year: he doesn't have a formal contract for 2021.
* Is it possible that Lewis Hamilton will not attend Formula 1 this year?
The British driver will aim to win the record championship, the eighth this year. Driver # 44 still has no intention of "hand washing the sword" from now on. The fact that he is still constantly working hard at the present, practicing climbing every day according to the latest updates on social networks, proves that he is "heating up" for a new campaign.
* Why has the new contract not been signed yet?
Both Toto Wolff and Lewis Hamilton want to continue their current relationship
This is a question for which there is no clear answer. Both Mercedes and Hamilton have repeatedly affirmed that they want to continue this successful relationship after 2020. The only problem is to find the right time to talk and finalize the new contract.
Why haven't the two sides been able to find a time to deal with such an important matter?
First of all, we are not sure how their contract negotiations have evolved up to this point. There are many possibilities, such as maybe things have been agreed but not yet announced, or things are still being discussed and more work to be done.
It is a fact that the COVID-19 pandemic has made organizing a face-to-face meeting between Hamilton and Mercedes race captain Toto Wolff many problems. Even according to new information revealed, he was just positive for COVID-19 more than 2 weeks ago and has just completed isolation from good health.
Both sides have focused on winning the championship because they are confident that the signing of a new contract will only be a matter of time.
But then Hamilton was positive for COVID-19 …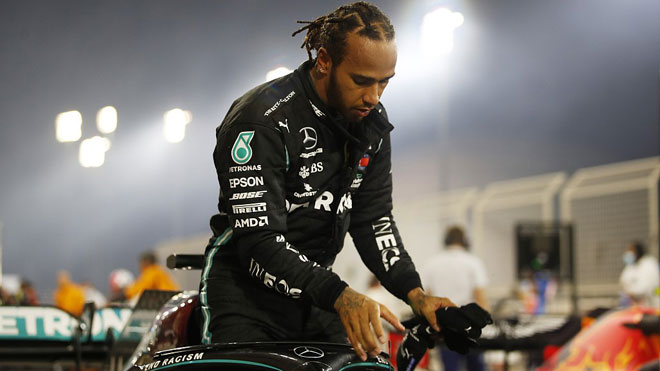 COVID-19 is also a cause of contract negotiation delays
He missed the Sakhir GP race and returned at the Abu Dhabi GP to third place finish, winning an impressive podium considering the physical challenges he took in recovery.
The priority now is to take a break as the 2020 season is tough with 17 races in 24 weeks. Furthermore, he had to fight the virus from COVID-19 so the talks were pushed back.
* Historically, has it been unusual for a champions to enter a season defending their title without a race contract?
Similar cases have happened in the past but we should also remember that at this point, both Mercedes and Lewis Hamilton are not too concerned about not being able to sign a new contract. McLaren entered the 1993 season still in negotiation with his star Ayrton Senna.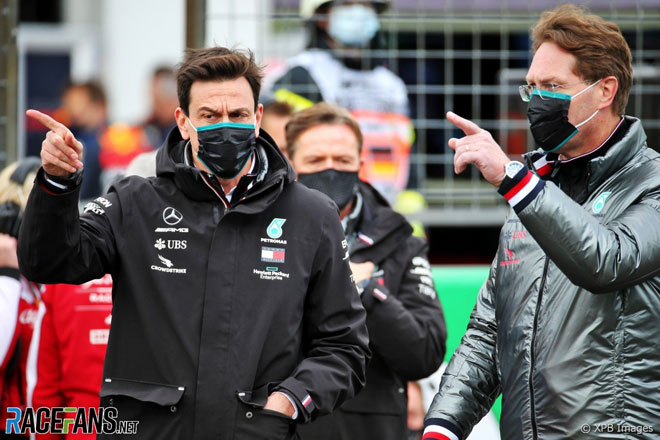 Mercedes must balance the maximum salary budget for its stars
Hamilton has started to focus on training, to be sure to stay fit and get a good drop. At the end of his training session, he will switch to professional preparation, spend time at the Brackley factory for the 2021 campaign and have the opportunity to test the new car on test days and pre-season tests. It is expected that around this time, Wolff and Hamilton can come to a final agreement.
* What factors are being considered?
Contract details are generally kept confidential by the parties involved, but often delays are due to the smallest but most important details.
Both parties must agree on a suitable contract term. Maybe it should last for at least 2 years, but one side wants to be longer and the other wants me to have many different options. It is followed by the remuneration for each event the rider attended and the driver's condition.
In addition to being involved in all races, there will be media appearances and team partner events … For a driver like Hamilton who wants to be allowed to operate. In projects outside of racing, such as fashion, it is also a factor to consider.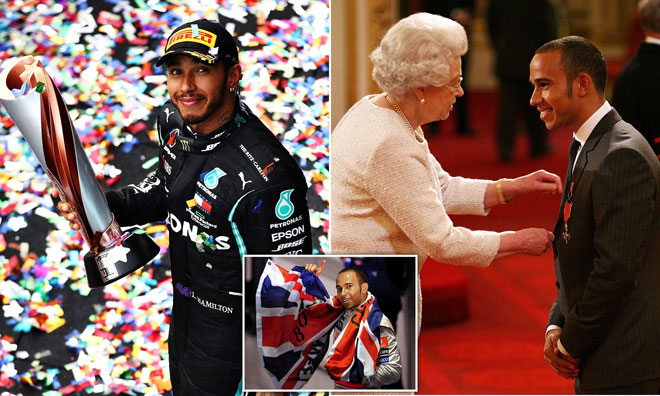 Hamilton was officially knighted by the Queen of England
Hamilton has a successful 2020 with the 7th championship, selected by the BBC as the typical Sports Character of the year 2020, Top 100 most influential people of Time Magazine, … but the most significant achievement has probably on the list of honor of the Queen of England, knighted.
With this achievement, he has been on a par with other fellow F1 legends such as Sir Jackie Stewart, Sir Stirling Moss, Sir Frank Williams, Sir Patrick Head and Sir Jack Brabham in the ranks of the Royal Knights. British family.
Because of his achievements, values ​​as well as his talents, he is completely able to put high demands on this new contract, especially in the context of increasing workload like F1. in.
According to rumors, the # 44 steering wheel demands a hefty salary and stakes from the bonuses Mercedes receives for winning the eighth consecutive championship and other marginal requirements.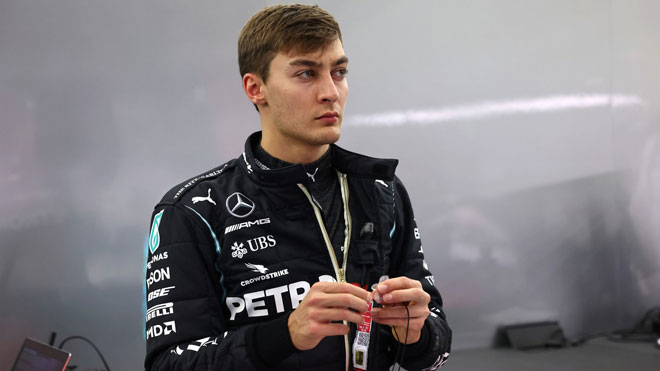 Is George a factor influencing this deal?
Mercedes also holds in hand a strong "card" can be negotiated, that is George Russell with an impressive debut performance at the Sakhir GP.
The prospect of Mercedes choosing Russell to replace Hamilton is not feasible at this time, but if they use this "factor" wisely, they will be able to sign a contract in their favor.
Fans continue to wait. When Mercedes and Hamilton have time, they'll sit back, sign the deal and announce it widely. From there, the racing list for 2021 will be completed.
Source: http: //danviet.vn/dua-xe-f1-lewis-hamilton-tham-vong-len-ngoi-lan-thu-8-cuoc-chien-tam-ly-voi-mu …Source: http://danviet.vn/dua-xe-f1-lewis-hamilton-tham-vong-len-ngoi-lan-thu-8-cuoc-chien-tam-ly-voi-mui-ten-bac- 502021301022528.htm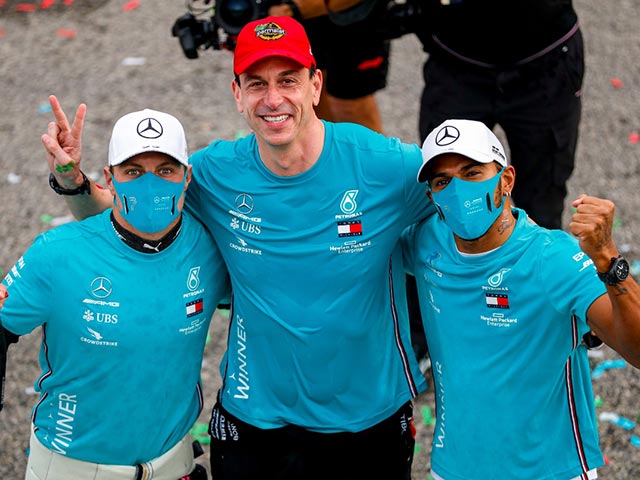 (F1 racing news) Mercedes retains the captain of Toto Wolff racing team but has not reached an agreement with Lewis Hamilton.
.