(Sports news, F1 racing news) Valtteri Bottas won Sprint Qualifying and took pole position for the official race against Max Verstappen and Carlos Sainz. Lewis Hamilton from last place had an excellent race, passing 15 other drivers and finishing in 5th place.

According to the flow of events, Mercerdes was summoned by the race management to clarify the technical violation on Hamilton's car after the 6th qualifying session. More specifically with the car's DRS. The Mercerdes side was given extra time to gather evidence to present it again the next morning.
In addition, Max Verstappen and a representative from Red Bull were also summoned. A fan spotted the Dutch driver near Hamilton's car after the qualifying session in Parc Ferme state. The image shows him touching the rear wing, possibly causing Mercerdes to be summoned earlier.
Hamilton's rear spoiler in the 6th class session
It is very likely that both drivers will receive penalties this weekend, although no decision has been made at this time.
Back to the 7th happenings of Brazilian GP. The weather today is warmer than expected. Teams will have a final hour of data collection for a simulated race.
Hamilton used a different wing, due to "evidence" being withheld by the FIA. And of course this substitution is approved and no penalty will be imposed. The defending champion did not leave the pit for the first 20 minutes.
A lot of tactics appeared in today's run. Alpine tested driving with low gas in the first phase. Other racing teams focused on the most suitable tires for the next two races.
Final Result FP2
And finally, Alonso led the standings with a time of 1 minute 11,238 seconds, 0.864 seconds faster than Verstappen in 2nd place. Bottas promptly had a good lap and finished 3rd. Ocon was in 4th place. , above Hamilton, and also do not use new tires like Bottas. Pérez's 2nd Red Bull is 6th, Giovinazzi 7th, followed by Ferrari's duo and finally Räikkönen in 10th place.
The McLaren duo had 12th and 13th fastest times, and Norris celebrated her 22nd birthday with not 1, but 2 cakes. Although Gasly performed very well in Friday, the French driver's car today was "undriveable".
And to close the last running session at Brazilian GP, ​​the results of the investigation are available. Lewis Hamilton's classification results will be annulled, meaning the defending champion will start from the last place in the upcoming qualifying race. In addition, Max Verstappen was fined €50,000 for touching car number 44 while in Parc Ferme state during Friday's qualifying session.
To touch 1 F1 car – starting price: 50,000€
There is no starting position penalty for Verstappen. So the opportunity to add 3 points to 19 points ahead of Hamilton is completely within reach. Not only that, Red Bull can completely overtake Mercerdes this Saturday.
It took a miracle for Hamilton to score in today's race. If not, at least the champion runner needs to move up 6 places over 24 laps to be able to start from a higher position. And Verstappen leads the race, it can be said with certainty that Hamilton's distance to the championship will continue to be extended.
Sprint Qualifying – the attraction is no less than the official race
There will be no sudden rain that can come and the air in Interlagos is getting hotter and hotter. The mistakes in the previous qualifying race were not happy ending. Pérez at Silverstone or Gasly at Monza both have very high positions, but both have to start from the pit due to accidents. And the Sunday race that followed was also associated with the accident. Hamilton and Verstappen both participated in those two races.
Up front Bottas, Gasly, Sainz and Ocon will start on Soft tyres. There is also Tsunoda, the Alfa Romeo and Haas duo. The remaining riders will start with Medium tires. With only 24 laps and 1 run only. Verstappen started the warm-up lap, Hamilton was the driver back to the last place, ready to wait for the signal to start.
The first round collision
Verstappen has a good start, but can't match Bottas on Soft tyres. Also wearing C4 tyres, Sainz overcame Pérez, forcing the Dutchman out and up to 2nd. Behind, Räikkönen collided with Giovinazzi and was left behind. Hamilton has moved up to 16th place.
Round 4, Verstappen with DRS easily overcame Sainz and continued to chase Bottas. Hamilton continued on his way to the top and overtook Tsunoda for 13th place. Sainz's tires started to slow and Pérez slowly moved closer. Norris was in a great mood on his birthday, overtaking Leclerc and up to 5th place.
Hamilton took 5th place in the last lap
The track temperature has dropped, the Soft tires will be somewhat resistant. Round 13, Hamilton overcame Ricciardo and entered the top 10. Two thirds of the way has passed, and Ocon is the next name to be added to the list of Hamilton drivers who have passed in this race. Round 17, Gasly was the victim in the list and in front of the W12 was Leclerc in 6th place.
Round 20, on the 4th turn, Hamilton overcame Leclerc and got to 6th. And now there are 3 different fights going on ahead. Winning 3 points is Bottas and Verstappen, taking a pocket point is Sainz and Pérez, and finally fighting for 5th place between Norris and Hamilton.
Sprint Qualifying Final Results
Bottas got off to a great start, holding on to Verstappen throughout the race, crossing the finish line and pocketing three points for himself. And Verstappen continued to increase the gap to the championship by 2 points. Pérez could not get ahead and the last 1 point belonged to Sainz. Hamilton overtook Norris and finished 5th. Leclerc 7th, Gasly 8th, Ocon 9th and Vettel last in the top 10.
Hopefully no more overnight investigations. Bottas is poised for his first win in Brazil. Verstappen will increase the distance as much as possible. Hamilton from 10th will need to repeat what was in today's race and do everything he can to defend the title. Brazilian GP will return at 00h00 on 11/15.
Source: https://tcdulichtphcm.vn/the-thao/dua-xe-f1-brazilian-gp-mercerdes-tiep-tuc-khang-dinh-suc-manh-…Source: https://tcdulichtphcm.vn/the-thao/dua-xe-f1-brazilian-gp-mercerdes-tiep-tuc-khang-dinh-suc-manh-c28a19661.html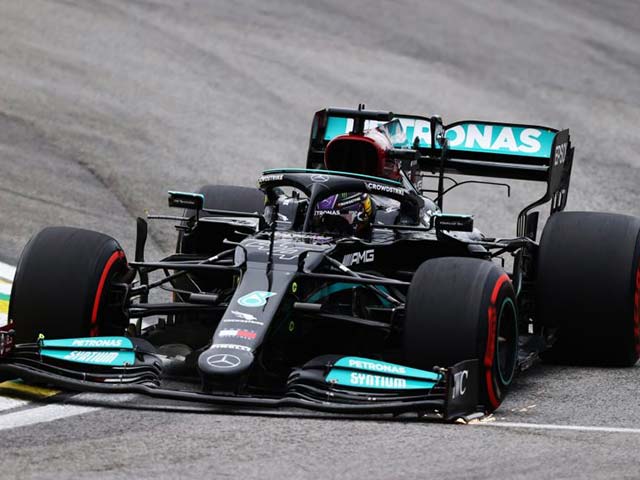 (F1 racing news) Lewis Hamilton replaced with a new internal combustion engine, was demoted 5 places to start, completely dominating the race on day…
According to Duc Nghia (Ho Chi Minh City Tourism Magazine)
.