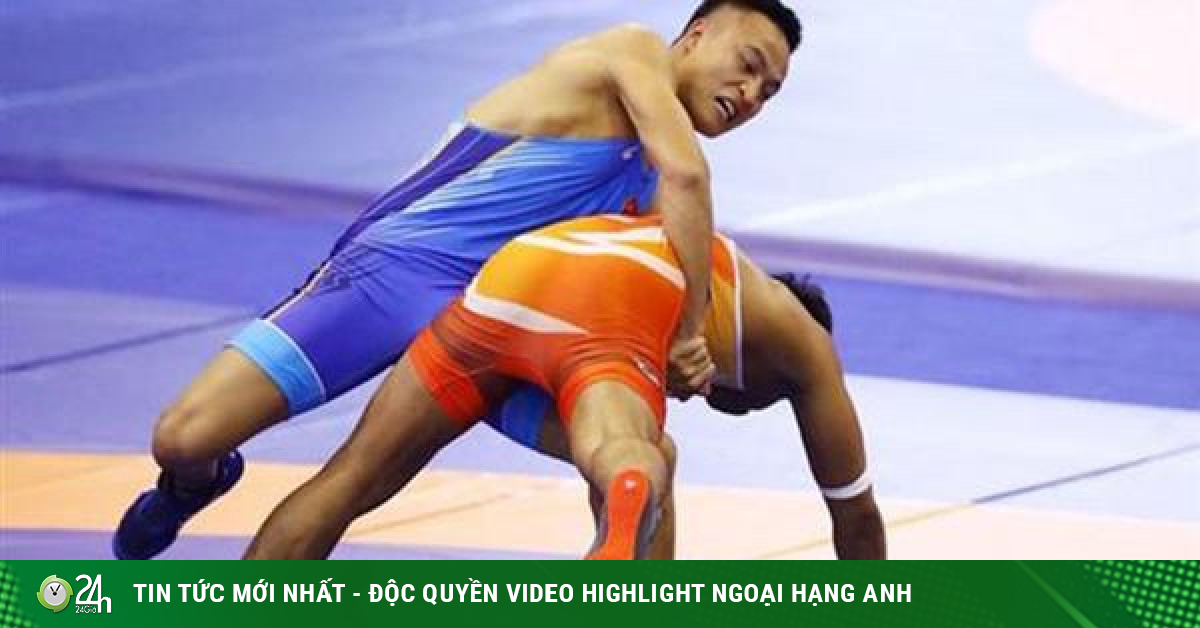 12 out of 40 sports at SEA Games 2021 belong to martial arts content. With a rate of up to nearly 30% of the total subjects, Vovinam, Judo, Taekwondo, Wushu, Wrestling, Kurash, Boxing, Kickboxing, Karate, Pencak Silat, Muay, Jujitsu promise to be the "gold mine" of the Vietnamese Sports Delegation. Men at the SEA Games took place at home.

The balance between the two martial arts groups
According to statistics from the press, the 2021 SEA Games witnessed the highest ratio of martial arts to the total number of sports competitions ever. Previously, the 2013 SEA Games witnessed 10 martial arts out of a total of 34 subjects. In the 2019 SEA Games, martial arts also accounted for 13 subjects, but out of a total of 54 subjects were selected by the host Philippines.
The 12 martial arts chosen by the host Vietnam at the 2019 SEA Games include: Vovinam, Judo, Taekwondo, Wushu, Wrestling, Kurash, Boxing, Kickboxing, Karate, Pencak Silat, Muay, Jujitsu. According to the SEA Games organizers, the selection of these 12 martial arts is based on two perspectives. Firstly, some martial arts belong to the Olympic competition system including Boxing, Taekwondo, Judo, Wrestling. Through the 2021 SEA Games, boxers will have more opportunities to compete in the international arena. This is also the guideline of the host Vietnam, when directing the SEA Games to Olympic standards instead of the "village festival" as in many previous periods.
Wrestling is considered the main subject of the Gold competition at the 2021 SEA Games.
In the second perspective, some martial arts are "hot" in the world. These include Karate, Jujitsu, Kickboxing, Muay Thai. The application of these sports to the SEA Games aims to develop, create a movement and gradually professionalize it. Of course, another angle of interference between these two martial arts groups is Vovinam, Pencak Silat or Wushu. These are martial arts that create spiritual elements and cultural identities of the host country as well as some countries in Southeast Asia.
According to experts, martial arts that will help the host Vietnam win Gold with a high rate include Wrestling, Vovinam, and Pencak Silat. In which, Vietnamese Animals is considered number 1 in Southeast Asia. For example, at the 2019 SEA Games, Wrestling helped Vietnam win 12 Gold medals in a total of 14 competitions. One more remarkable detail, in the 2 SEA Games 2019 and before that, 2013, Wrestling brought back 12 and 10 Gold Medals, respectively, out of a total of 84 Gold Medals that Vietnamese martial arts had in 2 years. SEA Games mentioned above.
Vovinam is a Vietnamese sport that has no competitors.
In addition, in sports in the Olympic competition system such as Boxing, Taekwondo Muay, Karate, Vietnam also has high-class boxers who are able to compete for the Gold Medal with regional rivals. It is known that at the 2021 SEA Games, the Vietnamese delegation strives to win about 140 gold medals. The target for martial arts is to win 50-60 gold medals. "This is a huge target number and of course comes with great pressure," a leader of the General Department of Physical Education and Sports shared.
Running momentum for the SEA Games festival
Before the 2021 SEA Games took place in May, in March, a number of major martial arts tournaments were kicked off. The most prominent is the 13th National Championship of Vovinam Strong Teams in 2022. This tournament is jointly organized by the General Department of Physical Training and Sports, the Vietnam Vovinam Federation (VVF) and the Department of Culture, Sports and Tourism. organized by Quang Ngai province. Athletes competed in 48 sets of medals, including 26 weightlifting classes and 22 boxing events. In which, fighting has 14 men's weight classes (from 45 kg to over 92 kg), 12 women's weight classes (from 42 kg to over 75 kg), and the right content includes: single training, double training, multi-training, team boxing…
The tournament was attended by more than 600 coaches, athletes and referees from 33 provinces, cities and industries across the country. This year's season is also an important test, re-evaluating the training and practice process of the local Vovinam subject. This is a special occasion for the units to gather key figures to invest in the force to attend the SEA Games 31-2021 in May in Vietnam. At that time, Vovinam was one of the official subjects of the congress after 3 absences. At the 2021 SEA Games, Vovinam will have 15 sets of medals, including 6 weightlifting classes and 9 rights content.
Meanwhile, the Vietnam Taekwondo team is also busy preparing for the 2021 SEA Games. The goal of Taekwondo Vietnam is to win a total of 5 Gold Medals, thereby maintaining the top 3 achievements. The beginning of this martial art is similar to the previous SEA Games. Therefore, also in March, the National Taekwondo Club Championship took place with a record number of participants of more than 1000 athletes. This is an opportunity for athletes, especially young people, to have the opportunity to rub, learn from experience and possibly look for bright gems for Vietnam Taekwondo in the future.
This year, Taekwondo hopes for names that can win gold such as: Kim Tuyen, Anh Tuyet (female) or Dang Quang, Xuan Truong (male). These are all athletes with long-term experience, stable performance and are the mainstay of the national team.
Dan Phuong Gymnasium is ready for SEA Games 2021
After a period of urgent preparation, so far, the Sports Complex of Dan Phuong district (Hanoi City) has basically completed the conditions to ensure the competition in JuJitsu (martial arts, including many traditional martial arts. of Japan, will compete on May 14 and 15, 2022) at the 2021 SEA Games.
In which, the district multi-purpose gymnasium with an area of ​​3,000m2 has been renovated, repaired and installed with equipment, including: 1,000m2 arena; two stands A and B with a capacity of 900 spectators; sufficient lighting system, air-conditioner, sanitary facilities inside and outside the gymnasium.
In addition, 14 function rooms ranging from 10 to 15 square meters in size are fully equipped and arranged according to the requirements of the General Department of Physical Education and Sports, ensuring the conditions for JuJitsu competition.
Source: https://cand.com.vn/the-thao/ky-vong-mo-vang-vo-thuat-tai-sea-games-31-i648888/Source: https://cand.com.vn/the-thao/ky-vong-mo-vang-vo-thuat-tai-sea-games-31-i648888/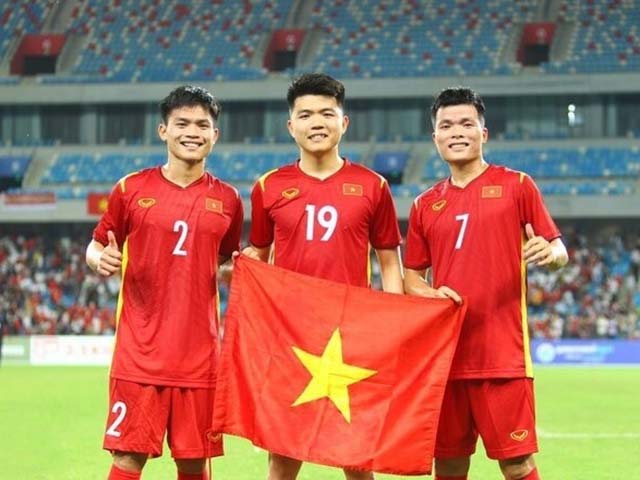 U23 Vietnam is expected to have a friendly match with South Korea's U20 at Viet Tri Stadium (Phu Tho) to prepare for the 31st SEA Games.
.