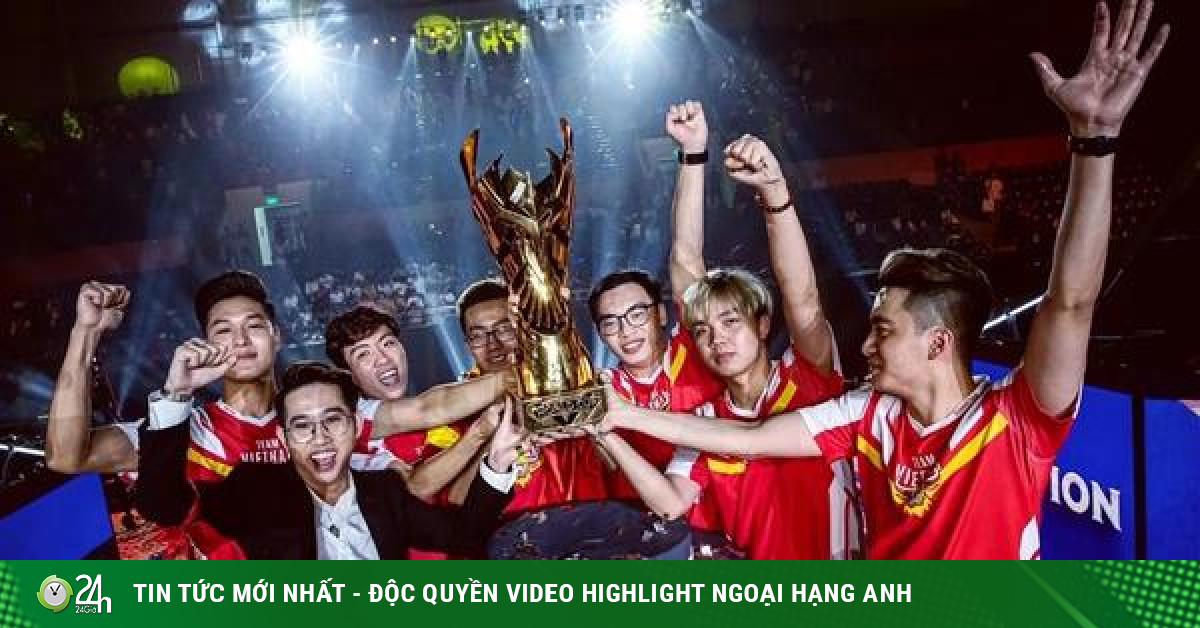 E-sports (Esports) has been a competitive sport for a long time, participated in ASIAD 2018 and was awarded a medal on the leaderboard like traditional sports at SEA Games 30. However, Vietnam Esports there are still many barriers to be recognized even though the 31st SEA Games is about to take place.

Vietnam Esports History
According to the "Vietnam E-Sports White Paper" published by the Vietnam E-Sports Entertainment Association (VIRESA) in 2021, the history of Vietnam's Esports is divided into 3 phases. In the early 2000s, Esports in Vietnam took shape with the appearance of sports such as Starcraft, Counter Strike 1.1 and AOE.
The 2019 world championship of Team Flash Lien Quan Moblibe has proven the ability of Vietnam Esports
The period 2003 – 2010 witnessed a stronger development with the first series of professional competing teams, the number of subjects accepted by the Esports community also increased markedly with "blockbusters" such as FIFA Online. , Counter Strike 1.6 or Raid and especially DotA.
From 2011 onwards, Esports in Vietnam gradually became an industry when it was gradually professionalized with the appearance of a series of large publishers and methodical investment from abroad. More diverse genres are constantly appearing in Vietnam such as League of Legends, Lien Quan Mobile, PUBG Mobile, Free Fire, etc., making the community of Esports players and followers increasingly crowded.
Esports tournaments in Vietnam began to perfect their professionalism, invested from publishers with attractive prizes and continuously broke records year after year. In addition, Esports has also become an industry that attracts the attention of large advertising and sponsorship agencies, contributing to increasing income levels as well as opportunities when working in the field.
Looking for legitimacy
The biggest change of Esports in Vietnam during its formation and development is to no longer discriminate and receive a more friendly view of "playing video games". However, to be recognized as traditional sports, Vietnamese Esports must have a transformation through tournaments such as SEA Games, ASIAD or Olympic Games.
The fact that E-Sports is officially medaled at the 31st SEA Games is considered an opportunity for Vietnam's Esports to find a place like other sports. If winning the Gold Medal, Esports Vietnam will show how great its potential is with how cheap the "price" is: The investment cost for a "valuable" Esports team in Vietnam in 1 year is still not equal to the "prime fee" of a football player.
In Southeast Asia currently, Vietnam, Thailand and Indonesia are the 3 strongest countries in Esports thanks to the rise of information technology, telecommunications and Internet connectivity. As a result, foreign organizations have been researching and investing in the Vietnamese market. However, the investment of foreign organizations is only at the "testing" level because opportunities in the international arena of Vietnam Esports must be considered.
SEA Games 31 will be an opportunity for Vietnam's Esports to show its position in Southeast Asia, and at the same time have a momentum for ASIAD 19 taking place in Hangzhou, China in September. Besides, SEA Games 31 will It also brings a lot of meaning and impact to the Esports industry in a developing market like Vietnam. Therefore, what Esports Vietnam needs most at the moment is a methodical investment.
Professional or not?
"The goal is definitely for us to aim for professionalism. But to consider that, we have to have criteria that depend on the scope and scale of perspective. Currently, Vietnam has more than 10 tournaments. Professional Esports in very popular subjects. The quality of the tournaments is considered to be the top in the region", said General Secretary of the Vietnam E-Sports and Entertainment Association Do Viet Hung.
Esports Vietnam had lessons at the 30th SEA Games 3 years ago
To go professional, Esports Vietnam has been and will have to go from athletes (athletes), teams, tournament organization, personnel management to media, production, press, then certification, training activities. At this time, Vietnam is only in the initial stage of forming and promoting professional e-sports.
Esports Vietnam is professional or not is still difficult to say. All have not defined what "professional" is and how. Because in Vietnam, Esports organizations and athletes are only focusing on training and competition, that is, focusing on the professional aspect.
Many experts commented that the professional level of Esports athletes in Vietnam is not inferior to any other country. However, the professionalism and serious orientation of the Esports career is lacking.
Currently, there are quite a few e-sports organizations in Vietnam operating under the professional model. There, athletes are paid, have a stable income, and organizations follow strict regulations, living and training regulations at a professional level. However, the number of Vietnamese Esports athletes and organizations that reach the professional level as standard is still small because it is still in the process of improvement and learning.
Oppotunity and challenge
At SEA Games 31, Esports will have more than 300 athletes from 10 countries, competing in 8 subjects, with 10 medal content including League of Legends, Mobile Union, Wild Rift (men's team & women's team). , PUBG Mobile (individual & team mixed), Free Fire, FIFA Online 4, Raid and Mobile Legends Bang Bang.
Esports Vietnam has a chance to win big at SEA Games 31
Basically, the opportunity to compete for a medal at the 31st SEA Games is relatively fair. However, with the preparation in terms of expertise and force, Esports Vietnam now has a great ability to win at least 5 Gold Medals in strong subjects and the leader in Southeast Asia is League of Legends. , Lien Quan Mobile, Wild Rift and PUBG Mobile.
With domestic Esports tournaments, the achievement factor may not be the most important. However, the opportunity for Esports Vietnam to attract investment, get recognition or not, depends on achievements.
SEA Games 31 is a place for athletes to compete like many other tournaments, you have to look at the rankings to talk. Before that, at SEA Games 30 3 years ago, Esports Vietnam won 3 bronze medals in Starcraft II, Dota 2 and Lien Quan Mobile. Furthermore, Esports Vietnam has participated in 6 events and won 4 Bronze Medals (not included in the final table) at ASIAD 18.
Audiences always want to see where Vietnam's Esports stand compared to its counterparts in Thailand and Indonesia. In other words, the element of flag colors is also very clearly shown here. On the contrary, being able to compete at the 31st SEA Games at home will be a memorable milestone in the career of Vietnamese Esports athletes.
In general, Esports Vietnam in many subjects, activities, and tournaments has athletes of regional level or higher. Even Esports Vietnam has also produced athletes and organizations who have made a name for themselves at the world level such as Le Quang Duy (SofM) of League of Legends and Team Flash Lien Quan Mobile.
SEA Games 31 will be a test of capacity and evaluate the development of Esports in Vietnam. Not only in a specific subject but also in Vietnam's Esports industry is facing the opportunity to transform. From athletes, teams, reporters and people in the entertainment industry also want to see that Esports still includes entertainment elements but can appear on big, mainstream, professional, and postal stages. and recognized by society.
Can athletes live with Esports long term?
This is a difficult question and also the goal of many individual athletes, organizations and units participating in the field of eSports not only in Vietnam but also in many countries in the region and around the world.
The development history of eSports compared to traditional sports will be shorter but the growth rate is better. In recent years, it has been showing better potential. However, in order for eSports to develop, approach and reach the threshold of being an attractive industry and generating a good enough income for all sectors, organizations, and individuals involved, it is necessary to have time.
At the present time, the movement of e-sports activities in Vietnam is still on a relatively scattered and inconsistent scale. One of the tasks and goals of Esports Vietnam in the future is to form and promote movement activities and create professional human resources. From there, Esports Vietnam can develop a synchronous system, from semi-professional to professional movement.
If it develops a core athlete force and a professional and methodical investment organization, Esports Vietnam will have socialization units and socialization resources involved, from media, production, and business. business, to copyright trade… And when that is achieved, eSports as well as economic models in any field, athletes will live by profession.
Source: https://antg.cand.com.vn/ Kinh-te-Van-hoa-The-Thao/esports-viet-nam-va-bai-toan-chuyen-nghiep-sau…Source: https://antg.cand.com.vn/ Kinh-te-Van-hoa-The-Thao/esports-viet-nam-va-bai-toan-chuyen-nghiep-sau-hon-2-thap- nien-i644193/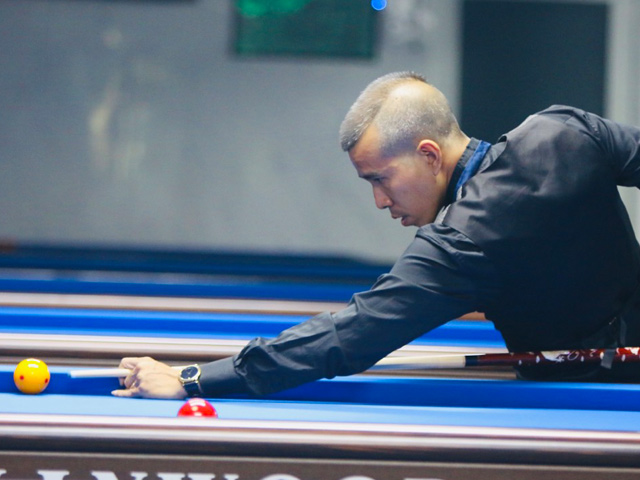 (Sports news, billiards news) Vietnam's No. 1 player Tran Quyet Chien suddenly received good news on the world rankings before attending the World Cup billiards tournament held in Turkey…
.