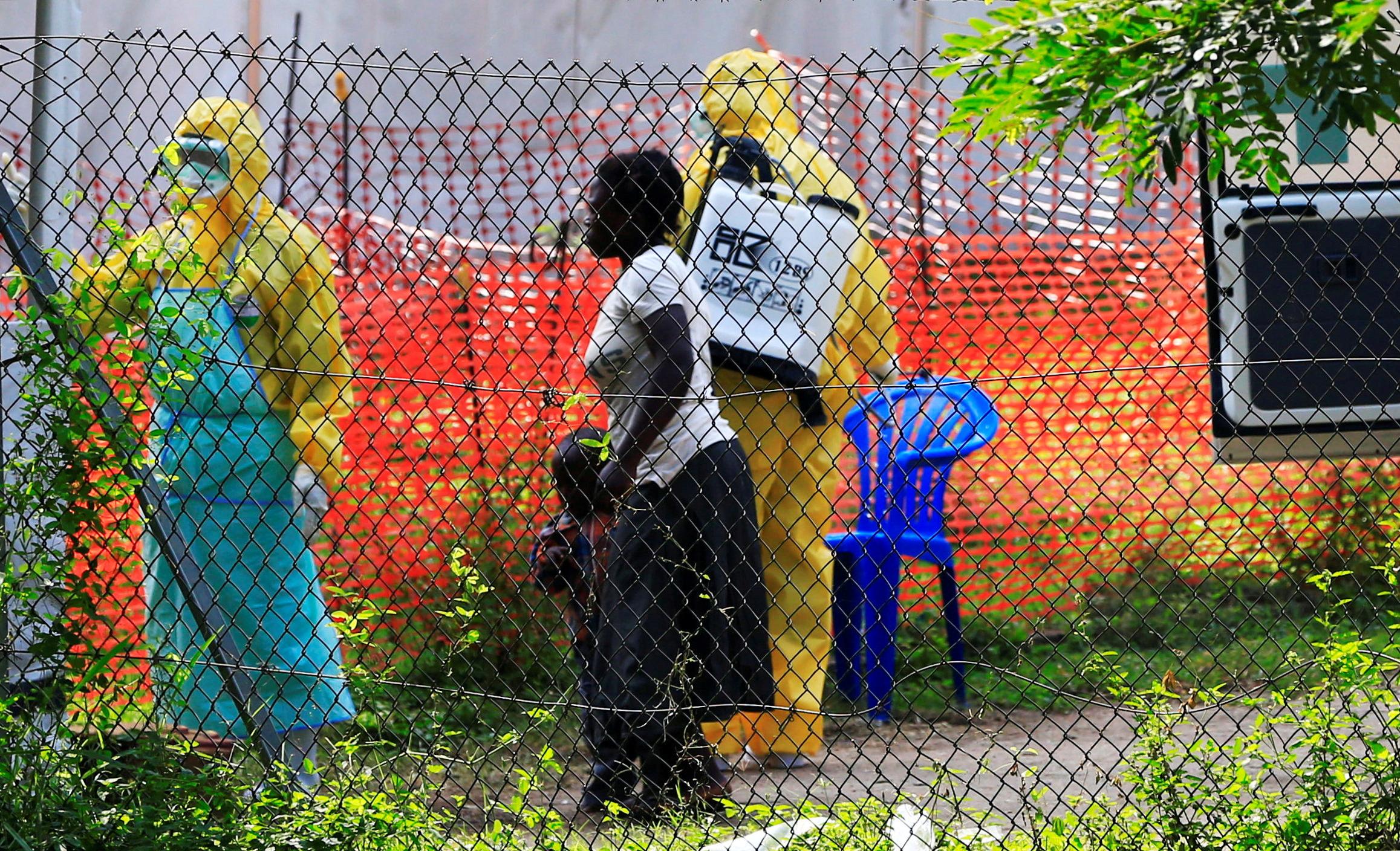 The capital is now affected by the Ebola epidemic. The Minister of Health seeks to reassure the inhabitants but the absence of vaccines worries.
The Ebola virus continues to spread in Uganda. On Monday, Health Minister Ruth Jane Aceng confirmed 14 cases in the Kampala area, the country's capital. Among them, 9 were contact cases of a person who died in Kassanda, one of the two districts in the center of the country where the epicenter of the epidemic is located.
The Ebola epidemic which has been raging in the country of the Great Lakes region since the end of September has killed 44 people, the World Health Organization (WHO) announced on October 19. Ugandan health authorities said on Monday that the country had recorded 90 cases, including 28 deaths. The figures published by the Kampala authorities only count deaths among confirmed patients.
Of the 9 reported cases in Kampala, the Minister continued, 7 are members of a family residing in Masanafu, a densely populated slum in the region. This is of concern since this slum is located near the Kasubi Royal Tombs, a UNESCO World Heritage Site, and two main private universities in the country.
" READ ALSO – Ebola: Washington tightens controls for travelers from Uganda
"Parties and concerts always take place"
Ugandan President Yoweri Museveni ordered the confinement of the districts of Kassanda and Mubende on October 15, with a travel ban, curfew and closure of places open to the public. But the Minister of Health wanted to be reassuring on Monday, saying that the situation in Kampala was " under control and that there is no need to restrict the movement of the population ".
But the inhabitants of the capital, populated by around 1.5 million people, remain worried. " The government has done little to educate Kampala residents about the Ebola virus said Rebecca Nayonga, a 27-year-old mother of two, continuing: parties and concerts are still taking place, but the disease is among us ".
Vaccine clinical trials soon
Human transmission is through bodily fluids, with the main symptoms being fever, vomiting, bleeding and diarrhoea. Epidemics are difficult to contain, especially in urban areas.
Uganda has experienced several Ebola epidemics, the last of which was in 2019. There is currently no vaccine against the strain of Ebola virus, known as " Sudanese strain ", which is currently raging in the country. The WHO announced on October 12 that clinical trials of vaccines against this strain could begin. in the next weeks in Uganda.
.