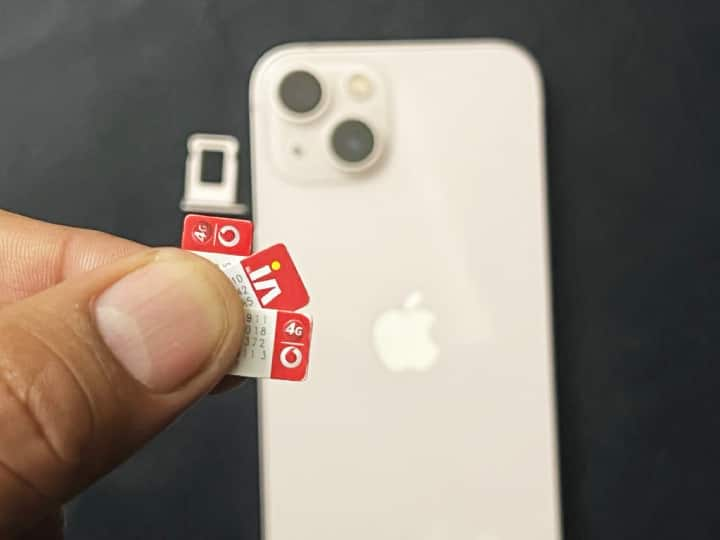 Multiple e-Sim in one Phone: In the olden times, people used to keep two phones each to use dual sim. But now most of the smartphones are dual sim. At the same time, the Apple iPhone went a step further and provided the facility of e-SIM, which later started being available in Samsung, Google and Motorola devices as well. All iPhones running iOS 12.1 or later support e-SIM along with a physical SIM. Here we are going to tell you what is E-SIM and how you can use 5 phone numbers in a single phone through E-SIM.
What is e-Sim
The full name of E-SIM is Embedded Subscriber Identity Module. E-SIM is the virtual SIM installed in the mobile phone. It is not like a physical SIM card. Although the facilities are not less than that. If you buy an e-SIM, everything will work, including calling and messaging, but you will not have to put it in the phone. It activates over-the-air (OTA) through the telecom company.
The biggest advantage of e-SIM is that if you change your SIM company (telecom operator), you will not have to change the SIM card. Along with this, this SIM is not affected in case the phone breaks or gets wet. Overall, there is no fear of getting it damaged.
Best Camera Phone: iPhone 13 Camera lags behind Vivo phone, everyone is surprised to see the result
how to run 5 numbers in one phone
You can run multiple e-SIM simultaneously in devices that support e-SIM, especially iPhones. For example, in the physical slot you can use one SIM, while in the other virtual e-SIM slot you can add multiple e-SIM (Jio in India supports this feature). However, it is to be noted that only one e-SIM will work at a time, which you can switch whenever you want.
According to the Jio website, "You can create multiple eSIM profiles in one device, but it is recommended to have 3 eSIM profiles in one device. However, only 1 eSIM profile will be active at any given time."
Vivo Y21e Launch: Vivo phone launch cheaper than Rs 13 thousand, features like 6.51 inch display and 5000mAh battery
Actually, to use e-SIM in the phone, you have to go to Settings and add mobile plan. After this, you are able to use the SIM by scanning the QR code sent to your email ID. You can add up to multiple e-SIM mobile plans in one phone. According to T-Mobile (American Telecom Company), you can add up to 10 e-SIM profiles at a time.
,