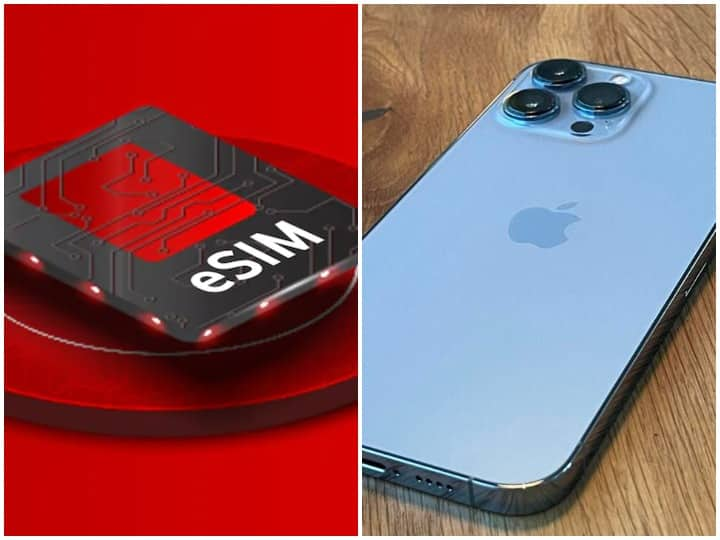 e-SIM in iPhone 15 : The market for speculation is hot about the next model of iPhone. Many types of news are coming about the features of iPhone 14 (iPhone 14) and iPhone 15 (iPhone 15). One of these is the phone without SIM slot. Actually, it has been mentioned in many reports that Apple can upgrade this feature in the iPhone 15 Series. However, people will have to wait a long time for this. The iPhone 15 series is expected to be launched in 2023. At the moment we are telling you what is this feature and how will it work.
Two e-SIM (e-SIM) will be used in the new phone.
According to the report, the option of e-SIM with physical SIM was given in iPhone XR, iPhone XS and iPhone XS Max, but now it is discussed that Apple (Apple) wants to eliminate the physical SIM concept completely. Testing has been going on for this for a long time. The report claims that the physical SIM card slot will be completely removed in the Apple iPhone 15 Pro. This phone will be completely based on e-SIM technology for connectivity. Users can get the option to use two e-SIM simultaneously in the phone.
What is e-sim and its benefits
E-SIM (e-SIM) is activated over-the-air through the telecom company. E-SIM is the virtual SIM installed in the phone. It works exactly like a physical SIM card. If you have an e-SIM, then no card is required to be inserted in the phone. In India, Reliance Jio, Airtel and Vodafone Idea are providing e-SIM facility. The biggest advantage of e-SIM is that you do not need to change the SIM card when you change the operator. There is also no risk of SIM damage if the phone gets wet or falls.
,